CIL to revive 12 closed mines
The public sector miner has identified provisional reserves of around 1,060 million tonnes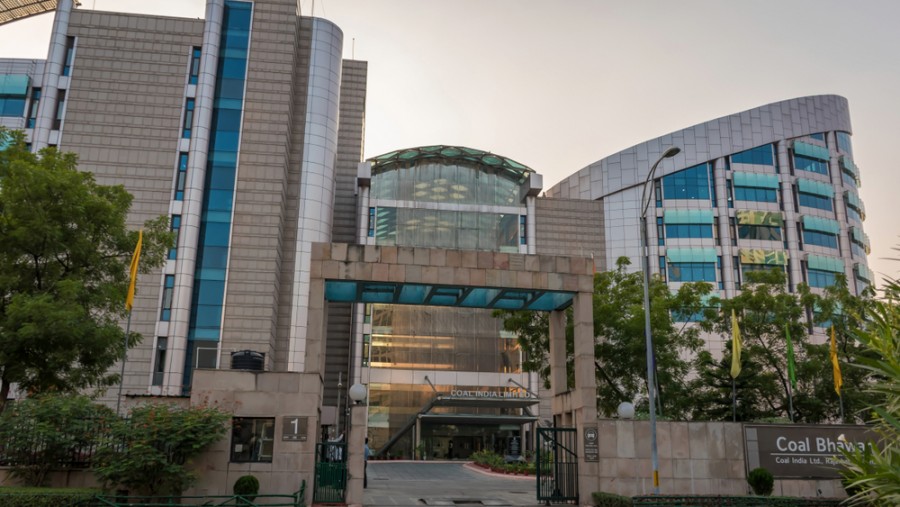 Coal Bhavan, which is the headquarters of Coal India, in Calcutta. Bengal and Jharkhand stand to benefit from this revival move with all 12 mines spread across the two states.
Shutterstock
---
Calcutta
|
Published 11.09.20, 02:33 AM
|
---
Coal India is planning to revive underground mine production in a bid to boost overall output.
The public sector miner has identified 12 mines with provisional reserves of around 1,060 million tonnes (mt). Of these, eight mines with estimated reserves of 596mt belong to Eastern Coalfields and four mines with a reserve of 464 mt belong to Bharat Coking Coal.
Bengal and Jharkhand stand to benefit from this revival move with all 12 mines spread across the two states. Of the 12 mines, seven are in Bengal.
Coal India's primary production is from opencast mining with underground mining constituting less than 10 per cent of the overall production.
According to Coal India officials, these underground mines were discontinued earlier not because of exhaustion of reserves but on account of difficult geo-mining conditions, economic unviability and lack of suitable methods at that time to extract coal from deep seated reserves.
Underground mines tend to have better quality of coal. Moreover, five of the mines have coking coal, which is used in steel making and is scarce in the country .
"With the advancement of technology in coal mining, it is now possible to extract the locked coal reserves of these mines and this has prompted us to explore this option once again," a CIL executive said.
The Central Mine Planning and Design Institute, the in-house mine consultancy arm of Coal India, will prepare a feasibility report. Subsequently, coal companies will float tenders according to their requirement to engage suitable developers and operators and firms with the requisite technical knowhow to pursue the operations on their behalf.
"The project is on the drawing board but CIL aims to start the process soon to bring these mines to active production. This is an effort towards increasing production from indigenous sources," said the executive.
In the ongoing fiscal, Coal India has increased its pace of production, recording a 9.3 per cent growth in offtake and 7.1 per cent growth in production for August compared with last year after mining in the early months was affected by the nationwide lockdown and the monsoons.
"The growth slowdown is contained and going forward we hope to maintain our production and off-take tempo," the executive said.