Chandra is chairman of Air India
The $103-billion conglomerate had won the bid to acquire Air India for Rs 18,000 crore in October last year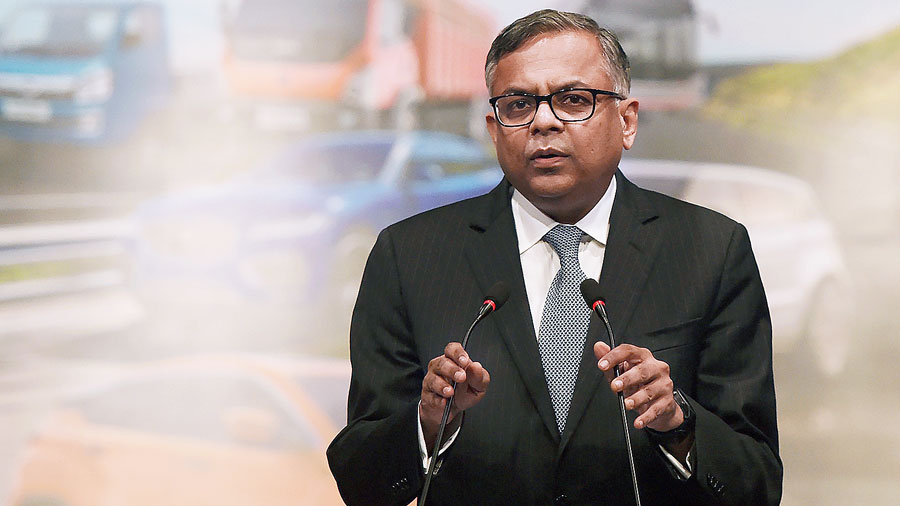 N. Chandrasekaran.
File photo
---
Mumbai
|
Published 15.03.22, 04:04 AM
|
---
N. Chandrasekaran, chief of Tata Sons, was appointed on Monday as the chairman of Air-India. The development comes a fortnight after Mehmet Ilker Ayci, the former chairman of Turkish Airlines, turned down an offer to be the managing director and CEO of Air India.
The $103-billion conglomerate had won the bid to acquire Air India for Rs 18,000 crore in October last year. It is likely to appoint a new CEO shortly. It is learnt that the appointment of Chandrasekaran was cleared by the Air India board last week.
On March 1, Ayci declined the Tata Sons' offer as "some sections of the Indian media" have attempted to "colour" his appointment in an undesirable manner.
An RSS-backed outfit had opposed his appointment because of his previous political links. Ayci was an adviser in 1994 to Turkish President Tayyip Erdogan when the politician was mayor of Istanbul. Erdogan is considered an ally of Pakistan, and he had made adverse comments about the dilution of Article 370 in Jammu and Kashmir.
In February, the Tata Sons board had re-appointed Chandrasekaran as its executive chairman for another five years.
Tata Sons is the principal holding company of the Tata group and around 66 per cent of its equity is held by Tata Trusts headed by Ratan Tata.