Cess signal to PSU oil duo
Global oil prices are set to spike further with the US sanction on Iran coming into effect from November 4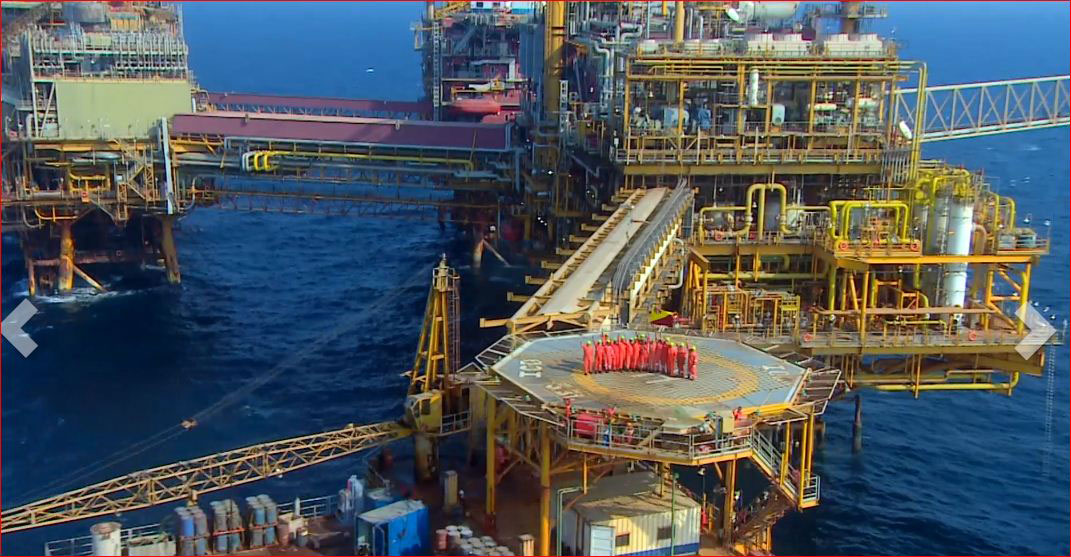 Oil ministry officials said the government was "watching" the situation and would take "appropriate measures".
Picture: Oil and Natural Gas Corp Annual report
---
New Delhi
|
Published 07.10.18, 08:34 PM
|
---
The government may levy a windfall tax on state-owned exploration firms such as ONGC and Oil India as part of a subsidy sharing move to deal with a spike in global crude prices.
Oil ministry officials said the government was "watching" the situation and would take "appropriate measures".
Global oil prices are set to spike further with the US sanction on Iran coming into effect from November 4.
The tax, which may come in the form of a cess, will take effect the moment oil prices cross a certain level. Under the scheme, oil producers, who get paid international rates for the oil they produce from the domestic fields, would have to part with any revenue they earn after prices cross a benchmar.
The revenues so collected would be used to pay the fuel retailers so that they absorb the spikes beyond the threshold levels, they said.
While cutting the excise duty by Rs 1.50 per litre, the government had asked the oil marketing companies (OMCs) to absorb losses of Rs 1 per litre on petrol and diesel to provide relief to consumers.
Industry sources said the government by its move to ask the state-owned oil refiners to share part of the burden has sent a signal that it could ask ONGC and GAIL India to partly share the burden of a spike in global oil prices.
"There is a worry that the government could ask other oil PSUs to share the impact. Particularly at risk would be upstream companies such as ONGC and Oil India. The government could impose higher taxation for windfall gains. Similarly, there is some risk that even GAIL could be asked to share some burden for its LPG production," Anil Sharma of Nomura said in a research note.
Analysts said this may impact sentiments and discourage domestic and global players to invest in exploration and production activity in the country.
Prices soar
Brent prices have touched a four-year high of $85 a barrel and could spike further as the US sanctions on the Islamic nation take effect. There have been speculations that it could touch $100 a barrel. This would have a significant impact on the country's oil bill as the country imports 80 per cent of its energy needs.
However, sources in the exploration firm said so far they have not been communicated anything in this regard from the government.