CESC raises pitch for power tariff revision
Company cites rise in coal prices in the wake of Russia-Ukraine conflict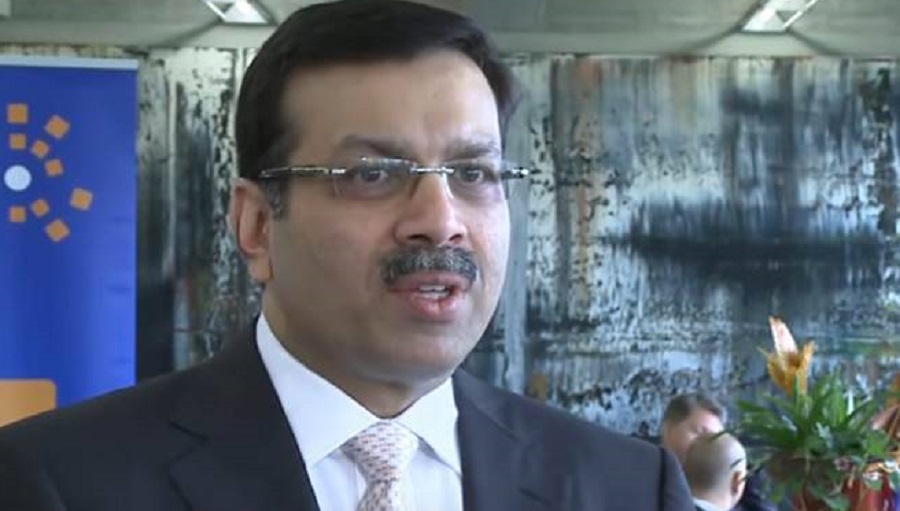 Sanjiv Goenka
File picture
---
Calcutta
|
Published 07.07.22, 01:28 AM
|
---
Power utility CESC has once again raked concerns that state governments and regulators are not permitting power producers to raise electricity tariffs, placing an inordinate strain on their balance sheets at a time costs have shot through the roof.
The company, which serves more than 3.5 million consumers in Calcutta and adjoining areas, said the cost of coal, the primary raw material for thermal power units, has risen in the wake of the Russia-Ukraine war and due to supply-demand mismatch.
In his address to shareholders carried in the annual report of the company, CESC chairman Sanjiv Goenka flagged the issue as a 'short to medium term constraint'. "It is vital that power producers and distributors be able to expeditiously pass on purely the element of higher fuel cost through tariffs.
"Unfortunately, while this forms a part of each power supply contract, we still see reluctance of state governments and regulators to give their assent in a timely manner. This, in turn, negatively affects the financial results of power producers," said Goenka, who is the chairman of RPSG Group.
While the company has distribution franchises in Greater Noida, Uttar Pradesh, Malegaon in Maharashtra and Bikaner, Kota and Bharatpur in Rajasthan, the licence area of Calcutta is the crown jewel of CESC.
The company's sole thermal power plant outside Bengal is located in Chandrapur, Maharashtra. In Bengal, the principal power stations are in Budge Budge and Haldia. Goenka's remarks come months after West Bengal State Electricity Regulatory Commission turned down CESC's plea for a tariff hike.
The average tariff worked out by the WBERC was Rs 7.31 per unit for CESC in 2018-19 and 2019-20 after subsuming a monthly variable cost adjustment (MVCA) effectively leaving the overall tariff at the same level.
However, it was significantly lower than CESC's proposal of Rs 8.32 a unit and Rs 8.51 a unit in 2018-19 and 2019- 20, respectively. CESC had claimed in its submission to the WBERC that there has been a sharp increase in the prices of fuel and had urged the regulator to consider an upward revision in tariff.
Tariff petitions for a three-year period starting 2020-21 have been filed by the distribution companies and they are under consideration of the regulator.
Industry participants pointed out that power companies can pass on an increase in coal prices by MVCA without any regulatory interference under the current regulatory structure, even though the calculations are examined at the end of the year during the annual performance review.
WBERC had also granted CESC some headroom to adjust for any variation in actual recovery over the two years. The revision in electricity tariff is a highly sensitive issue with the electorate and requires political support before it can be activated in any state.
In Bengal, there has been resistance from the administration towards raising utility prices with respect to public transport and electricity. While CESC arranges a part of its coal requirements from its own mine, it also procures from Coal India.
Like all the other power utilities, the company has been advised by the Centre to import 10 per cent of its requirements. The Coal Future Index of Indonesia, which is the biggest thermal coal supplier to India, remains elevated post Russia-Ukraine war, signalling higher coal costs for power producers.