Govt mum on Oracle bribes
US company has agreed to pay a $23 million fine for creating a slush fund from which it paid out bribes to win contracts in India, UAE and Turkey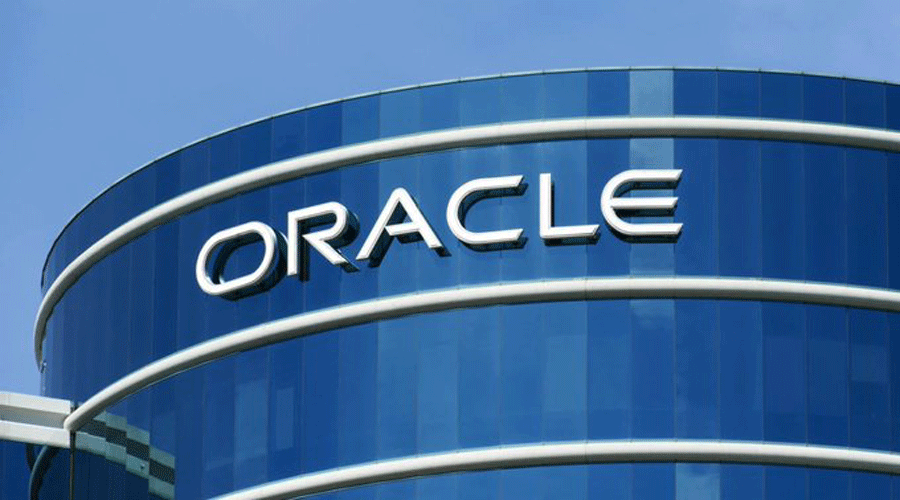 Representational image.
Twitter/@Oracle
---
New Delhi
|
Published 30.09.22, 02:31 AM
|
---
The Centre is yet to initiate any action against some employees of the rail ministry who have allegedly taken a bribe from tech giant Oracle.
The US company has agreed to pay a $23 million fine for creating a slush fund from which it paid out bribes to win contracts in India, UAE and Turkey.
In India, the bribes were paid between 2016 and 2019 to win railway contracts — an admission by Oracle to the US Securities and Exchange Commission (SEC) which rends the Modi government's reputation for clean governance.
Oracle was fined under the Foreign Corrupt Practices Act (FCPA) in the US.
When contacted the finance ministry, ministry of corporate affairs and railway ministry did not respond to a query on a possible suo moto enquiry into the matter.
The American markets regulator alleged that Oracle paid bribes to officials of a transportation company owned by the railway ministry. Oracle did not admit or deny wrongdoing in agreeing to settle.
Oracle was also fined in 2006 for bribes in India vis-avis a $3.6 million deal with the IT ministry.
Legal experts said an inquiry could be ordered based on the admission, but the offence should be established under Indian law.
Vaibhav Gaggar, Supreme Court Advocate, said: "There is no reason why the issue should not be investigated and tried in India under the Prevention of Corruption Act (PCA) as well."
The provisions in PCA "suffer from many technical loopholes and convictions are nearly impossible. Elements of these corrupt practices may also be covered under sections of Indian Penal Code", Rajan D. Gupta, managing partner of law firm, Chambers of Rajan & Indraneel said.
Aman Avinav of Phoenix Legal said the US and Indian approaches are different. "While the US FCPA emphasises on instilling transparency and accountability, the approach under India's PCA  is procedure laden."
Modi-era deal
■ Oracle fined $23m for creating a slush fund to pay bribes in India, UAE & Turkey
■ In India, bribes paid to officials of a transportation company of the railway ministry
■ Prevention of Corruption Act in India has loopholes, which make conviction difficult here