Centre lifts farm trade barriers
Ordinance will allow buyers to purchase directly from farmers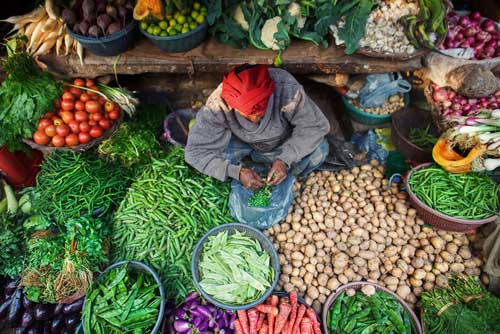 ---
---
The Union cabinet on Wednesday allowed farmers to sell their products anywhere in the country, took steps to encourage contract farming and removed several items from the Essential Commodities Act.
Farm minister Narendra Singh Tomar said the moves were a "historic step", but analysts were sceptical.
The cabinet approved The Farming Produce Trade and Commerce (Promotion and Facilitation) Ordinance, 2020 that will allow buyers to purchase directly from farmers, while farmers can sell anywhere in the country.
The changes allow the farmers to sell outside the mandis mandated by the agriculture produce market committees (APMC) of the state governments.
The government also approved The Farmers (Empowerment and Protection) Agreement on Price Assurance and Farm Services Ordinance, 2020 to empower farmers to engage with processors, aggregators, wholesalers, large retailers and exporters — a move which will encourage contract farming.
The cabinet also approved an amendment to the six-and-a-half decade old Essential Commodities Act to deregulate food items, including cereals, pulses and onion.
All these measures were part of Prime Minister's much criticised Rs 20.97-lakh-crore stimulus package to fight the pandemic.
Devendra Sharma, an agricultural expert, said removing the APMC has not served its intended purpose in helping farmers. "In 2006, Bihar had revoked the APMC act — the argument was the same that private investments will come in, we will have private mandis and it will benefit farmers. But nothing like that has happened in Bihar."
On the amendments to the essential commodity act, Sharma said for the last two years trading and retailers' lobby had been urging for the stock limit to be removed . "Online grocery stores, retail chains — all need huge stock, so they were worried. Now the consumers will feel the pinch."
Stating the fine print of the contract farming ordinance has to be seen, Sharma said providing a fair and assured price to farmers is turning out to be the biggest challenge. All that has been tried and tested in the developed countries has failed to show any promise.
"It has only pushed farmers into a severe crisis. Instead of pushing what the agri-business industry needs as marketing reforms, let us develop a system that helps farmers become economically viable and atmanirbhar," he said.