Centre announces rates of tax refunds under export promotion scheme
The government has set aside Rs 12,454 crore for refunds under the Remission of Duties and Taxes on Exported Products (RoDTEP) scheme for the current fiscal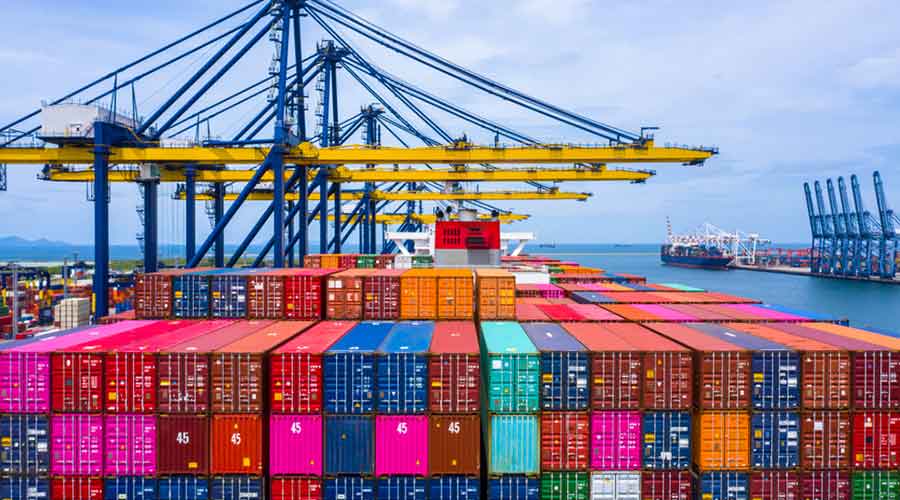 Representational image.
Shutterstock
---
New Delhi
|
Published 18.08.21, 12:59 AM
|
---
The Centre on Tuesday announced the rates of tax refunds under the export promotion scheme RoDTEP for 8,555 products, such as marine goods, yarn and dairy items.
The government has set aside Rs 12,454 crore for refunds under the Remission of Duties and Taxes on Exported Products (RoDTEP) scheme for the current fiscal. 
Under RoDTEP, various central and state duties, taxes, and levies imposed on input products, among others, would be refunded to exporters. 
The benefits will be available from January this year, for which the Centre will make proportional allotments.
RoDTEP support will be available to eligible exporters at a notified rate as a percentage of Freight On Board (FOB) value. The tax refund rates range from 0.5 per cent to 4.3 per cent for various sectors. 
The scheme replaces popular MEIS (Merchandise Exports of India Scheme) where the incentive rates ranged from 2 per cent to 5 per cent but which had to be shelved following complaints from the US that the scheme violated the rules of the World Trade Organisation.
Sectors such as steel, pharmaceuticals and chemicals have been kept out of the scheme. 
Commerce secretary B.V.R Subrahmanyam said the Centre has allotted Rs 19,400 crore in this fiscal for RoDTEP and the Rebate of State and Central Taxes and Levies (RoSCTL), which is for textile exporters. 
The two schemes cover 95 per cent of the tariff lines for goods and exports. The allotment for RoSCTL is Rs 6,946 crore, and the rest is for RoDTEP.
"Today we have notified the rates. RoDTEP is going to be a long-lasting scheme and it is going to be a flagship scheme of the commerce ministry. It is also WTO compliant," Subrahmanyam said.
Arpita Mukherjee of ICRIER said: "The US is closely monitoring this scheme and India needs to be ready with responses to counter any concerns raised by the trading partners. While MEIS was a prohibited subsidy, it was fairly easy to claim. The RodTEP should also be easy to claim and necessary processes should be in place to ensure that."
She said subsidies could have been given to services used in manufacturing which cannot be challenged at the WTO. 
Pralok Gupta, WTO Studies, IIFT, said: "The scheme is WTO compliant and helps boost India's export competitiveness. The rates could be reviewed, depending on the market conditions and sector's performance."
"Since the rates are fixed on the basis of the data furnished by the industry, which was also affected due to the pandemic, the rates may be reviewed if more comprehensive and updated data is furnished by the industry," Federation of Indian Export Organisations (FIEO) president A. Sakthivel said.