Cement firms battle cartel probe
Manufacturers to face heavy fines if it is established that they had formed a cartel to fix prices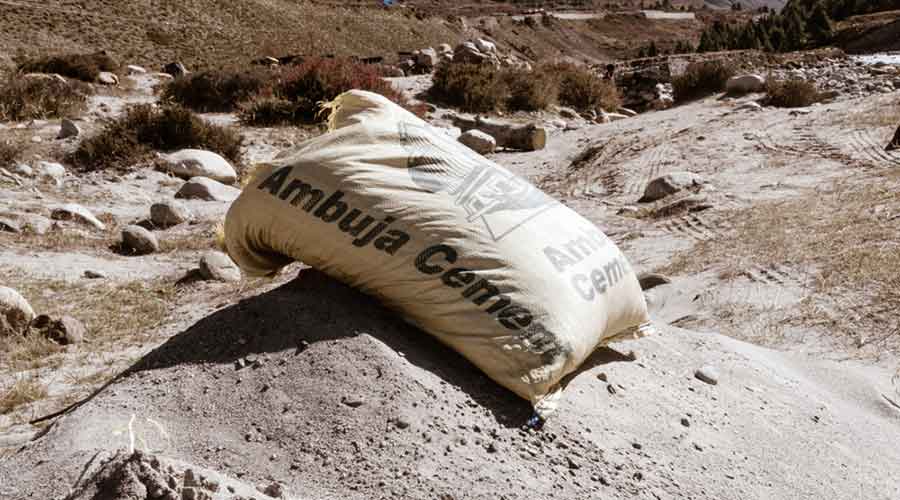 Representational image.
File Photo.
---
Mumbai
|
Published 07.09.22, 01:12 AM
|
---
The Competition Commission of India (CCI) will hold its final hearing on the charge that 20 cement companies have colluded to fix prices across the country to amass huge profits.
The anti-trust body — which started the probe in 2019 and finished it in July — has reportedly alleged that Ambuja Cements and ACC — now under the Adanis — UltraTech Cement, Shree Cement, Nuvoco Vistas Corp apart from other firms along with the Cement Manufacturers Association (CMA) were engaged anti-competitive conduct.
According to a CNBC TV-18 report, the cement companies and the manufacturers' body have sought more time to file their replies. The CCI had asked them to submit their replies by early August. It is now expected to conduct the final hearing by the end of this month. The cement makers will face heavy fines if it is established that they had formed a cartel to fix prices.
While the CCI's conclusions have not been made public, a Reuters report earlier said the probe allegedly found them colluding to raise prices and restrict supplies for years, which included regularly inspecting one another to ensure there was no breach of the agreements.
The CCI claimed that the executives of the companies discussed co-ordinated price hikes through Zoom calls and in-person meetings even as some officials used personal mail to communicate with their competitors. WhatsApp messaging was also used extensively.
The CCI claimed that one official's message said that a "forum" of firms had agreed to gradually raise cement prices in some regions by Rs 5-10 and senior officials ACC (which was then under Holcim's control) and UltraTech were assigned as the co-ordinator for various states.
The CCI report also alleged that it was decided to raise prices each week by an equal amount. The CCI probe is learnt to have said that the cement firms colluded in 13 states in Eastern and Southern India, in an "extremely organised manner".
On the industry body, the CCI report claimed that it facilitated and penetrated the anti-competitive conduct in the cartel by collating and sharing pricing details among companies. This is not for the first time that the cement companies have come under the CCI scanner. In 2016, the agency imposed a fine of Rs 6,300 crore on 10 firms and CMA over alleged cartelisation. However, the decision was challenged at the Supreme Court, which ordered a stay. According to a Kotak Institutional Equities report, the Indian cement sector will ``recalibrate'' on multiple fronts in the next three years.
A record low leverage is driving capacity additions at 5.5 per cent CAGR (compounded annual growth rate) over 2021-22 to 2025-26, even as demand will see a 7 per cent CAGR during this period after tepid times between 2018-19 to 2021-22. "The industry has seen around 170mt change hands in the last decade at an average EV (enterprise value) of $134 per tonne. Four companies — UltraTech Cement, Dalmia, Nuvoco and Adani Group — have acquired 95 per cent of capacity. We expect them, except Nuvoco, to be on the lookout for more inorganic opportunities,'' the brokerage said.