Cash gush puts lid on bond yields
Brent crude is now trading at around $113 per barrel, down from over $120 per barrel nearly a month ago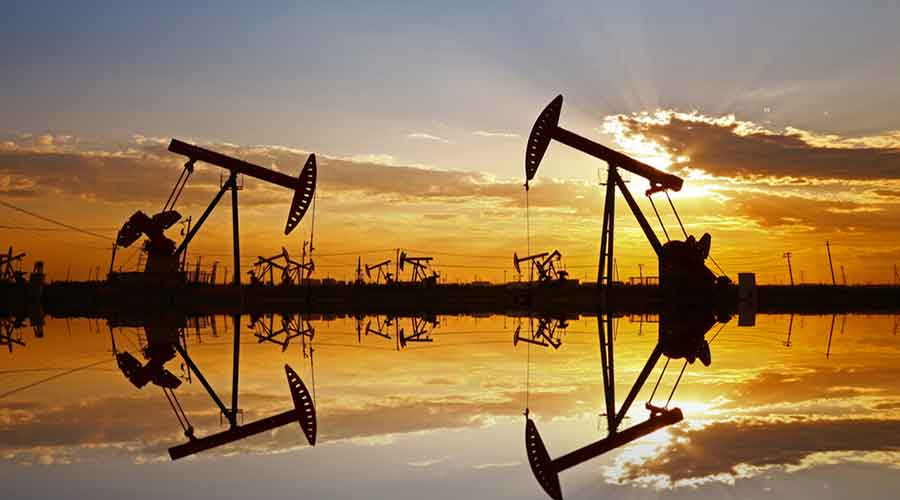 The recent duty hikes on crude and petroleum products (if maintained through the year) have helped minimise that risk.
File photo
---
Mumbai
|
Published 05.07.22, 03:15 AM
|
---
The taxes imposed by the government on domestic crude oil producers and fuel exports are having a soothing effect on bond yields.
On Monday, the yields on the benchmark 10-year paper fell to their lowest level since May 27 as the Centre's move is likely to see its kitty rising by Rs 1 lakh crore.
This is expected to curtail any need for additional borrowing in this fiscal.
Yields on the 10-year government security settled at 7.37 per cent after hitting an intra-day low of 7.35 per cent. On May 27, it had closed at 7.35 per cent after touching an intra-day low of 7.32 per cent. Market circles said declining crude oil prices also contributed to the rally in bond prices.
Brent crude is now trading at around $113 per barrel, down from over $120 per barrel nearly a month ago.
Besides, the drop seen in commodity prices recently is bringing relief. Moreover, US treasury yields have been correcting on fears of recession. They were trading at 2.88 per cent on Monday, lower than the previous close of 2.97 per cent.
The current trend should not only come as good news to the government which is looking at a record gross borrowing of Rs 14.95 lakh crore but also India Inc as it reduces their cost of borrowing. It also benefits banks as any upward movement on bond prices reflects positively on their treasury portfolio.
"The recent duty hikes on crude and petroleum products (if maintained through the year) have helped minimise that risk. We see some respite for the bond markets in the near term, with the 10- year yield (6.54 per cent GS 2032) trading around 7.30-7.45 per cent range. We continue to monitor the crude oil price trends closely where supply continues to dominate over the demand for now,'' Kotak Mahindra Bank said.
Equity indices regained footing on Monday after a three-session losing streak as investors snapped up banking, FMCG and IT stocks amid a positive trend overseas.
However, a lacklustre rupee and unabated foreign fund outflows capped the gains.
Overcoming a choppy start, the 30-share BSE Sensex gained momentum as the session progressed to close 326.84 points, or 0.62 per cent, higher at 53234.77.
Similarly, the broader NSE Nifty rose 83.30 points, or 0.53 per cent, to 15835.35.
The rupee pared its early losses to close almost flat at 78.95 against the dollar on Monday due to weakness in the greenback, lower crude oil prices and gains in the local stock markets.
At the interbank forex market, the local unit opened lower at 78.97 against the greenback and fell to an intra-day low of 79.06. It finally settled at 78.95, down by 1 paisa from its previous close of 78.94.