Burman stake in Eveready crosses 20%
The stock action is in line with the family's stated plan to acquire up to 38 lakh shares, representing 5.26 per cent of Eveready's voting capital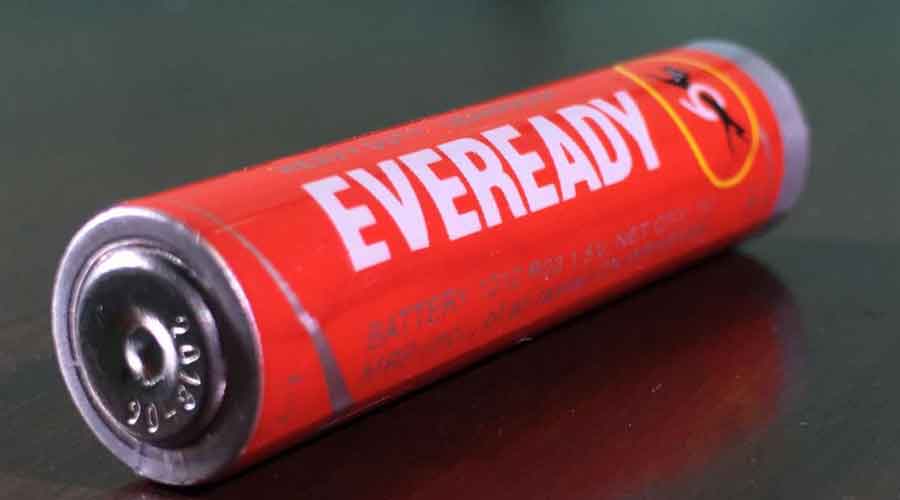 Representational image.
File photo
---
Calcutta
|
Published 19.04.22, 02:56 AM
|
---
The Burman family's holding in dry cell battery maker Eveready Industries India Ltd has crossed 20 per cent after the latest round of stock purchases.
The Burmans took advantage of the dip in prices to buy 1.65 lakh shares from the open market on April 13 and April 18 that represent 0.23 per cent of the Eveready stock , according to market disclosures.
The Burmans now hold a 20.07 per cent stake in Eveready, up from 19.84 per cent they held previously.
The stock action is in line with the family's stated plan to acquire up to 38 lakh shares, representing 5.26 per cent of Eveready's voting capital.
On February 28, five Burman family controlled entities  had jointly launched an open offer for the ordinary shareholders of Eveready and had placed an order with their stock broker JM Financial Services Ltd to acquire up to a 5.26 per cent stake at not more than Rs 320 per share.
The open offer for an additional 26 per cent stake at a price of Rs 320 a share is scheduled to be launched on April 26, subject to the approval from market regulator Sebi.
The Burmans did not comment on their purchases on April 13 and April 18 as they are in a silent period before Dabur results. The Eveready stock closed at Rs 320.70 on the BSE on Monday after touching a low of Rs 317.25. The three companies that took part in share purchase on both occasions are Puran Associates, VIC Enterprises and MB Finmart.
The open offer was launched after placing the order to acquire shares on February 28. Following the open offer, the Burmans proposed to acquire control and upon acquiring control, they intended to be the promoters .
The Burmans have requested three board positions in the company, appointment of the chairman (non-executive) and reconstitution of the audit committee, nomination and remuneration committees.
Days after the announcement of the open offer, the existing promoters of Eveready stepped down from the board. Amritanshu Khaitan, managing director, and Aditya Khaitan, non-executive chairman, resigned on March 3.
The Khaitans, however, continued to be the promoters of Eveready, holding a meagre 4.84 per cent stake.