Bombay High Court rejects Yes Bank bond write-off
Bank had written down bonds worth Rs 8,415 crore, impacting retail investors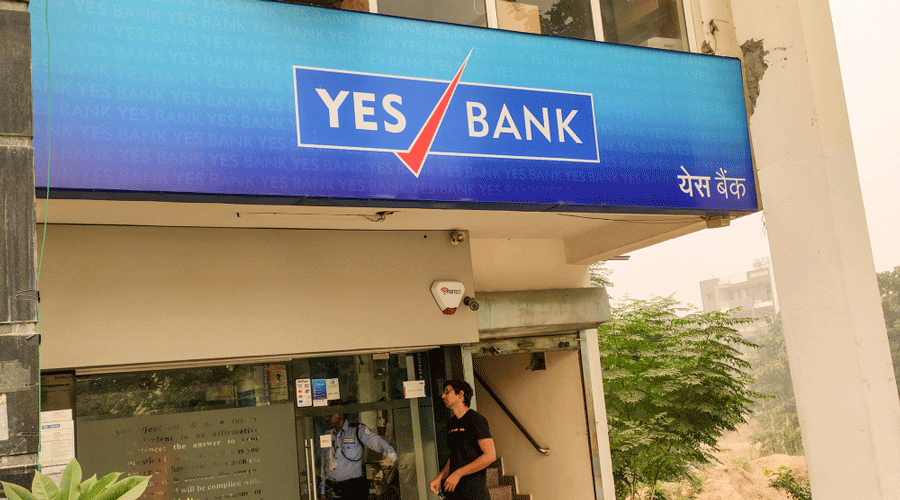 Representational image
File picture
---
Mumbai
|
Published 21.01.23, 02:56 AM
|
---
The Bombay High Court has set aside the March 2020 decision of Yes Bank to write-down additional Tier-1 bonds (AT1 bonds) amounting to over Rs 8,400 crore. The court was hearing a batch of petitions filed by aggrieved bond holders.
The court, however, stayed the order for six weeks during which the private sector lender is likely to approach the Supreme Court. While the oral order was passed by a division bench comprising Justice S.V. Gangapurwala and Justice S.M. Modak, the detailed order was not posted on the court website at the time of going to press.
Yes Bank had written down bonds worth Rs 8,415 crore, impacting retail investors that included senior citizens who alleged that the instruments were mis-sold to them. The bond holders also included institutions such as 63 Moons Technologies, Axis Trustee Services and fund houses such as Nippon India Asset Management.
AT1 bonds are hybrid instruments with features of both equity and debt.
"This will benefit all bond holders including 63 Moons Technologies which held bonds worth Rs 300 crore,'' the company said in a statement after the Bombay HC order.
In 2020, the administrator of Yes Bank had cited the Reserve Bank of India (RBI)'s Basel III capital regulations, which said that if the relevant authorities decide to reconstitute a bank or amalgamate it with any other lender under Section 45 of Banking Regulation Act, 1949, the bank will be deemed as non-viable or approaching non-viability. In such a case, the trigger for conversion or write-down of the AT1 instruments will be activated. Yes Bank was then under a rescue plan which saw SBI and other lenders investing Rs 10,000 crore.
"Given that Section 45 of the Banking Regulation Act, 1949 has been invoked by the RBI and the scheme has been notified, the bank is deemed to be non-viable or approaching non-viability and, accordingly, the triggers for a write-down of certain AT1 bonds issued by the bank has been triggered," the lender had said.