Birla Corporation Ltd posts 82% jump in net profit
The company attributed the sequential deceleration to the cost push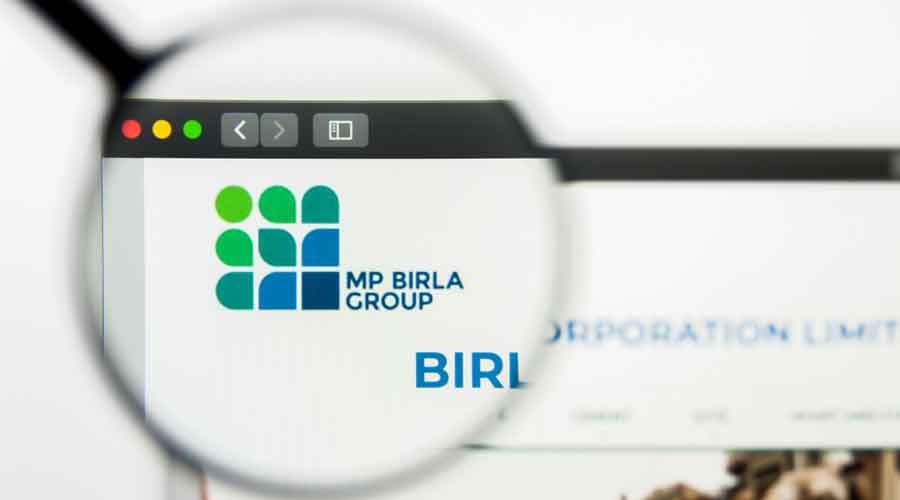 ---
|
Calcutta
|
Published 24.01.21, 12:45 AM
---
Birla Corporation Ltd posted an 82.1 per cent jump in net profit for the third quarter compared with the same period last year even as it could not maintain the profit and the margin recorded in the preceding three months.
Net profit of the Harsh Vardhan Lodha managed company stood at Rs 148.42 crore compared with Rs 81.49 crore in the third quarter of the previous fiscal and Rs 166.62 crore in the second quarter of this fiscal.
Birla Corp attributed the sequential deceleration to the cost push. "In the December quarter, the company witnessed an increase in raw material, power and fuel costs. Also, cement prices remained relatively weaker in the quarter compared with the preceding three months and together they led to the softening of EBIDTA per tonne on a sequential basis," it said in a note.
Revenue grew 5 per cent year-on-year to Rs 1,822.82 crore from Rs 1,735.39 crore. The revenue was Rs 1,675.41 crore in the preceding quarter. Cement sales by volume stood at 3.55 million tonnes, representing capacity utilisation of 92 per cent compared with 88 per cent in the corresponding period last year.
Birla Corp said it tackled the cost push by reducing operational and borrowing costs and increasing the sale of premium cement. The overall borrowing cost came down to 7.82 per cent for the December quarter from 9.26 per cent last year.
Despite drawing Rs 732 crore on account of the Mukutban project, the company's gross debt stood at Rs 4,099 crore compared with Rs 4,172 crore a year earlier.
Birla Corp said the 3.9-million-tonne capacity of the Mukutban plant in Maharashtra would be commissioned in the third quarter of the next fiscal.
By focusing on independent home builders, sales of premium cement in the in the December quarter were up 29 per cent by volume and accounted for 53 per cent of the sales through the more profitable trade or retail channel. It also maintained its sales of high-yielding blended cement at 91 per cent in the December quarter. The jute division also made cash profit in the third quarter.