Bid to curb Trai's role sparks alarm
Draft telecom Bill floated last week threatens to rob the regulator of its statutory independence by making it subservient to the government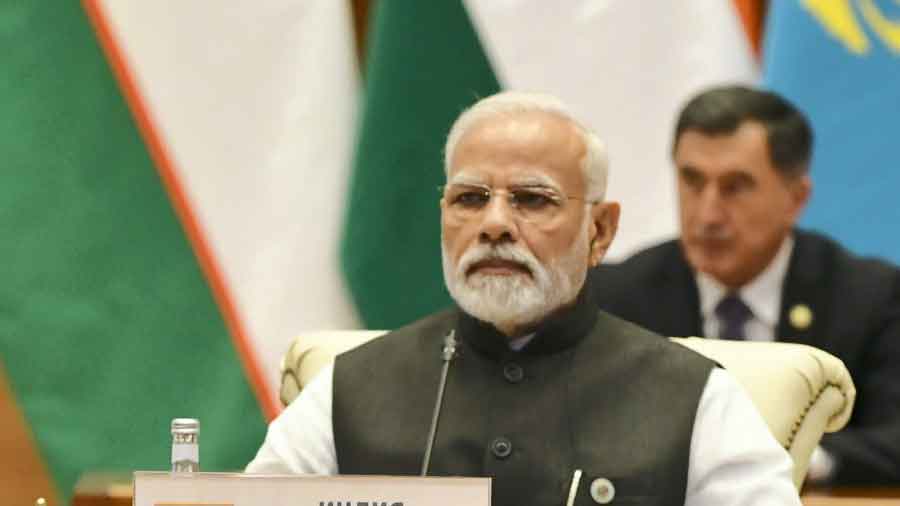 ---
New Delhi
|
Published 27.09.22, 01:17 AM
|
---
The Narendra Modi government's move to curtail the role of the telecom regulator has sparked alarm in the industry which fears a throwback to the pre-1997 era when the Centre took all decisions without adequate consultation.
The draft telecom Bill floated last week threatens to rob the regulator of its statutory independence by making it subservient to the government, the Broadband India Forum has said. The Forum, which counts big technology companies like Tata Consultancy Services, Cisco, Amazon, Google, Microsoft, Facebook-owner Meta, Qualcomm, OneWeb and Hughes among its key members, has voiced deep misgivings about the draft.
T.V. Ramachandran, president of the Broadband India Forum, said: "Some of the provisions of the draft Indian Telecommunications Bill 2022, unfortunately, appear to be prohibitive rather than facilitating/enabling for the larger digital ecosystem in the country. The provisions seem to take us back to the pre-1997 era by diluting the powers of the regulator."
"This could damage investor confidence and undermine the independence of the Telecom Regulatory Authority of India by deleting provisions that enable proper checks and balances. The bill, which should actually be forward-looking, is on the contrary taking us back to the older telecommunications era," he added.
Trai was established on February 20, 1997 by an Act of Parliament to regulate telecom services and tariffs in India. Earlier, the Centre used to oversee the regulation of telecom services and tariffs.
The Draft Bill proposes to remove the non-obstante provisions and provisos in Section 11(1) of the Trai Act that offered safeguards against whimsical decision-making and were instrumental in fostering a climate conducive for the development of the telecom industry.