Bhushan Power & Steel Ltd boost JSW's output goal of 45 mn tonnes
JSW has also plans to build a greenfield plant in Odisha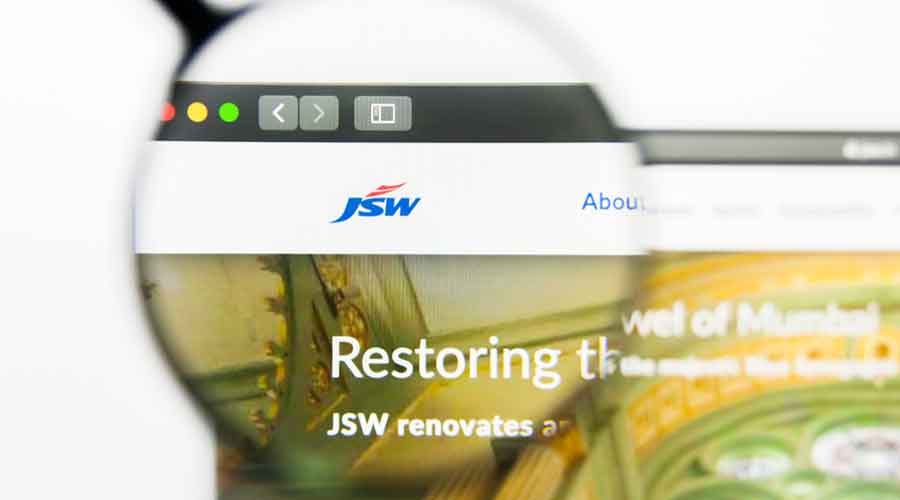 ---
Calcutta
|
Published 27.03.21, 01:57 AM
|
---
The acquisition of Bhushan Power & Steel Ltd (BPSL) will empower JSW Steel to achieve the output milestone of 45 million tonnes (mt) 'well ahead' of the 2030 target, chairman Sajjan Jindal said on Friday.
In a letter to BPSL employees shortly after concluding the Rs 19,700 crore buyout — the largest in the history of JSW — Sajjan Jindal said the transaction marked the entry of JSW into the eastern region. With the 2.5mt integrated plant at Odisha and two downstream units near Calcutta and Chandigarh, JSW will touch 26 million tonne output by the end of the next quarter.
It will now operate three integrated mills in Karnataka, Maharashtra and Odisha, providing enough provisions to scale up each of the units.
"As a valued member of the JSW family, your contribution will be key in bolstering our ambitious growth plans of achieving 45 mt annual  capacity well ahead of the 2030 timeline," Jindal wrote in the letter.
While BPSL allowed JSW to enter the East, where nearly all other major producers are present, it has also plans to build a greenfield plant in Odisha itself. However, it is often a gargantuan task, as noted by Jindal in the letter.
"I am aware how difficult it is to build a greenfield steel plant of this size and this asset is indeed testament to your tireless effort," Jindal wrote.
M.V.S. Seshagiri Rao, joint managing director and group CFO, said the BPSL plant would be expanded to 4 million tonnes in the medium term. "We can expand each of the three plants to reach the target, apart from a new plant in Odisha, which we have committed," Rao told The Telegraph. JSW will be the largest producer of India from the next quarter.
Novel structure
JSW Steel structured the transaction in a fashion to ensure that the debt raised to acquire BPSL will not be consolidated in the balance sheet of the listed company.
Even as JSW Steel, the listed entity, holds 100 per cent in unlisted BPSL through a wholly owned subsidiary Piombino Steel Ltd (PSL) now, it will cede some stake to an unlisted group firm JSW Shipping & Logistics (JSLPL) going forward.
JSW and JSLPL will 'control' BPSL, allowing the former not to consolidate the debt, taking a cue from Ind-AS accounting norm. They will only add a share of profit or loss of BPSL into their respective profit and loss accounts, sans the turnover.
"It is a large transaction, biggest for JSW so far. We have been conscious not to take the debt on our books. The idea is to stabilise the acquired asset first," Rao said.
JSW Steel infused Rs 5,087 crore in the form of equity and convertible instruments from internal cash balance for the acquisition and took on Rs 10,800 crore of debt on the books of BPSL. Around Rs 3,531 crore was arranged by JSLPL and debt by Piombino.