Benchmark indices expected to hit new highs
Indian economy on a stable course despite global headwinds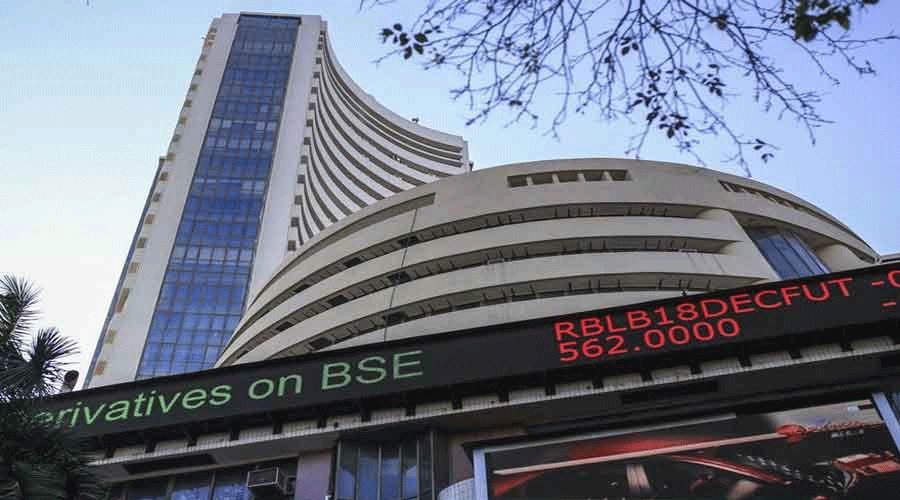 Both the Sensex and the Nifty had closed at their lifetime highs on Friday.
File Picture
---
Mumbai
|
Published 28.11.22, 01:44 AM
|
---
Benchmark indices are expected to maintain their record-breaking run egged on by retail investors and the return of foreign portfolio investors (FPIs), which have made a net investment of more than Rs 31,600 crore so far in November.
Both the Sensex and the Nifty had closed at their lifetime highs on Friday as the sentiment remained upbeat amid expectations that the US Federal Reserve would reduce the pace of rate hikes at its next meeting.
Market circles said that while the indices could be subject to the occasional profit-taking or correction, the trend remains positive as support is expected to come from both retail and overseas investors.
According to Manoj Purohit, partner and leader — Financial Services Tax, BDO India, FPIs continue to be bullish on the domestic equity markets against other emerging and developed markets.
"The Indian equity market has managed to attract foreign investors and the credit goes to the steady performance of the Indian economy despite the global headwinds of the ongoing military war, fluctuating Fed rates, and fear of recession knocking on the door," Purohit said.
"A few other factors that are driving the India growth story and attracting foreign investments are the highest-ever tax collection numbers, upward shift in domestic consumption due to the festive season, reporting of positive corporate earnings, strong valuations and successful IPOs''. He added that with the expected reduced pace of rate hikes, inflation under control and the economy being well incubated, India will be in a leading position and the most preferred choice of the international community.
Retail investors are another major factor contributing to the favourable outlook. In the earlier years, they exited the markets in a knee-jerk manner when there was a correction and was the last to enter during a bull run. However, things have changed over the past few years, resulting in steady flows coming from equity mutual funds despite the ups and downs associated with stocks.
Monthly flows in the mutual fund industry through systematic investment plans (SIPs) rose to a record high of Rs 13,040 crore in October, thereby beating the Rs 12,976 crore inflow seen in the preceding month. So far in this fiscal, the cumulative inflow has touched over Rs 87,000 crore after hitting Rs 1.24 lakh crore in 2021-22.
However, profit booking by investors saw equity funds witnessing lower inflows of Rs 9,390 crore in October compared with Rs 14,100 crore in September. Equity schemes have been witnessing net inflows since March 2021.
"Indian retail investors are getting smarter and have matured as equity investors. Retail investors now don't get swayed away by the market volatility and use it to their advantage to accumulate at lower levels. Domestic liquidity is not only getting stronger but also smarter,'' Sachin Jain at ICICI Securities said in a recent note.
Jain said in the last three years, the markets suffered their worst fall in February-March 2020 as the pandemic took roots. The second major crash took place in October 2021 when the markets retreated from their peaks and got eneveloped by a bear hug that lasted till June. Previously, there was a minor setback from June-July 2019.
However, during all these periods, investors put in a higher amount compared with the preceding periods On the other hand, whenever markets have continued to rally, investors turned cautious at higher levels and invested a lower amount.
"The maturity and smartness of retail investors in under-appreciated. This maturity among wider retail investors will ensure stable and consistent domestic inflow into the Indian financial sector and equity markets in particular,'' Jain said.