Bata styles brands to the casual look
The company is focussed on innovation with an eye on the millennials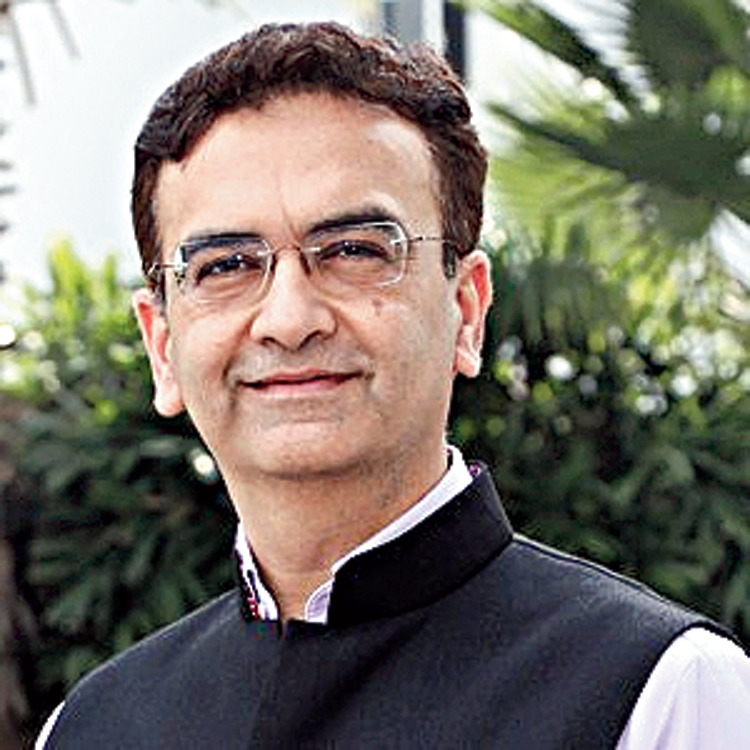 Sandeep Kataria
A file picture
---
Prague
|
Published 19.04.19, 07:07 PM
|
---
Global footwear major Bata has reworked its strategy to keep pace with the demanding tastes of the millennials, with their preference for casuals.
The company, which set up base in India in 1931, is focussed on innovation with an eye on the millennials, who are those born between 1980 and 2000.
It has decided to revitalise some of its brands to keep pace with the current trends, backed by upgrading its four factories . The footwear firm also plans to expand its presence in the "athletic leisure" and sports segments.
According to Sandeep Kataria, CEO-India of Bata, the domestic footwear industry that sells around 2.2 crore pairs annually, is seeing a shift in consumer preference, driven by urbanisation, working women and the millennials.
"There is a need to be relevant among the millennials. Today there is a lot more acceptance of innovation in footwear, more casualisation of workwear, the need to have a wider assortment for women and a focus on comfort and fitness. "From athleisure to performance sports, this is also becoming a big segment," Kataria said on the sidelines of the Bata Fashion Weekend here.
The company has been undergoing a brand and product transformation. Actress Kriti Sanon has been made the new face of the brand to attract women buyers. It has also brought in cricketer Smriti Mandhana as the brand ambassador for Power.
Kataria said the company was looking to revitalise some existing brands such as the Ambassador and North Star and set up standalone stores for brands such as Power and Bubble Gummers. "There is a lot of focus on these two brands and we have tested standalone stores for Power in Delhi and Bubble Gummers in Bangalore," he said, adding the idea was to figure out the right size of these stores.
The brand revamp is backed by the modernisation of its factories and expanding the distribution network.
"We have four factories in the country, which pretty much provides the manufacturing backbone. We sell just under 50 million pairs in India and almost half of it comes from our own factories. The remaining is sourced from our partners spread across the country. For the last five or six years, we have invested a huge amount in our own factories. Batanagar went through a major modernisation. Most of it is already done," said Kataria.
"Innovation (in materials, design and style) is a big push for us in the last 3-4 years and consumers will see more and more of it. So, we are enabling the factories," he added.
The company plans to expand through new stores (around 80-100 stores every year) as well as franchisee stores and multi brand outlets. "Even though we have the largest chain of almost 1,500 stores we still only get to 600 towns. The idea is to be able to expand looking at alternatives like e-commerce, our own franchisee stores and multi brand outlets," he said.
The reporter was in Prague at the invitation of Bata India