Bandhan Bank bets on surge in small loans
The lender is anticipating a credit growth of around 15-20% that this year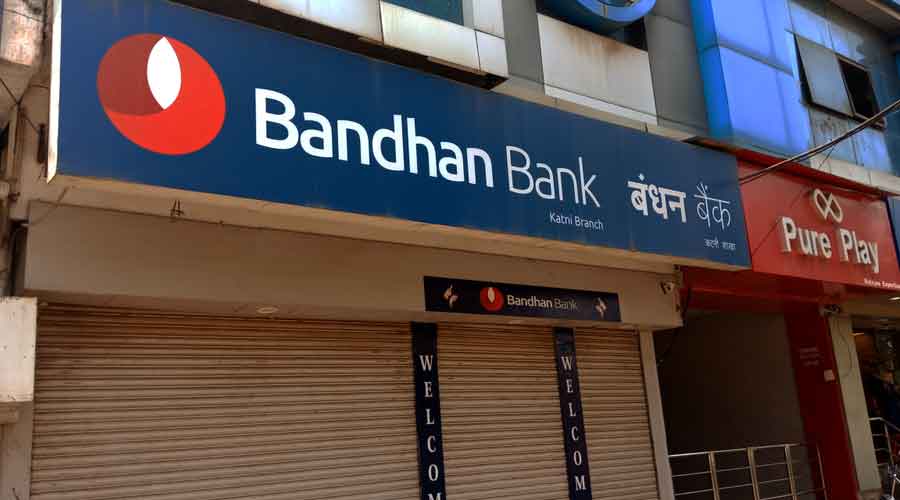 ---
|
Calcutta
|
Published 20.07.20, 02:01 AM
---
Bandhan Bank could see a 15-20 per cent growth in advances in this fiscal backed by an uptick in small-ticket microcredit and MSME loan demand, particularly in the rural sector. This is in contrast to the overall expectations of a high single-digit growth for the banking industry in 2020-21 after growth rates tapered to around 6 per cent last year.
According to Bandhan Bank's managing director and CEO Chandra Shekhar Ghosh, the focus of the bank in catering to small borrowers will help it to grow in challenging times.
"My anticipation is that this year we will see a credit growth of around 15-20 per cent. The nature of the bank's advances is different. We are focussing more on small advances and if the festive season is good, this sort of growth is achievable," Ghosh said.
He added that micro-credit demand picks up from the third quarter onwards and in spite of Covid-19 related challenges, the microcredit business during the quarter has grown more than the corresponding quarter in the previous three years.
The bank has posted a 17.7 per cent growth in total advances with three major credit segments — microcredit, affordable housing and SME lending — all showing growth for the quarter ended June 30, 2020.
Microbanking assets have grown 21.2 per cent from Rs 39,200 crore at the end of June 2019 to Rs 47,500 crore at the end of June 2020 with the bank posting a 13.82 per cent growth in the number of active borrowers.
The non micro assets of the bank have posted an 11.9 per cent growth at Rs 26,852 crore. The growth, according to bank officials, at present is largely from the rural sector both in microcredit and SME lending.
With other banks and NBFCs having their own liability issues, the city-based bank has been able to capitalise on the demand.
According to Motilal Oswal Research, even as the high provisions have affected earnings, the bank holds a total Covid-19 related/excess standard provisions of Rs 1,770 crore for use towards higher delinquencies once the moratorium period ends.
Even as the bank added 2.1 lakh customers during the quarter, reaching a total customer base of 2.031 crore, analysts expect customer acquisition rate to slow down to 10 per cent year-on-year for the fiscal as the bank focuses on providing loans to existing customers.
The bank which traditionally had a significant presence is the eastern part of the country has also diversified geographically with non-eastern markets now comprising over 50 per cent of the banking outlets of the lender.
After taking into account the first-quarter profit, the capital adequacy ratio of the bank has increased to 27.29 per cent from 26.6 per cent in the year ago period and Ghosh said that there is no immediate need for the bank to consider raising capital.