Balance your risks
The Telegraph decodes why millennials invest in risky assets and how they can balance their portfolio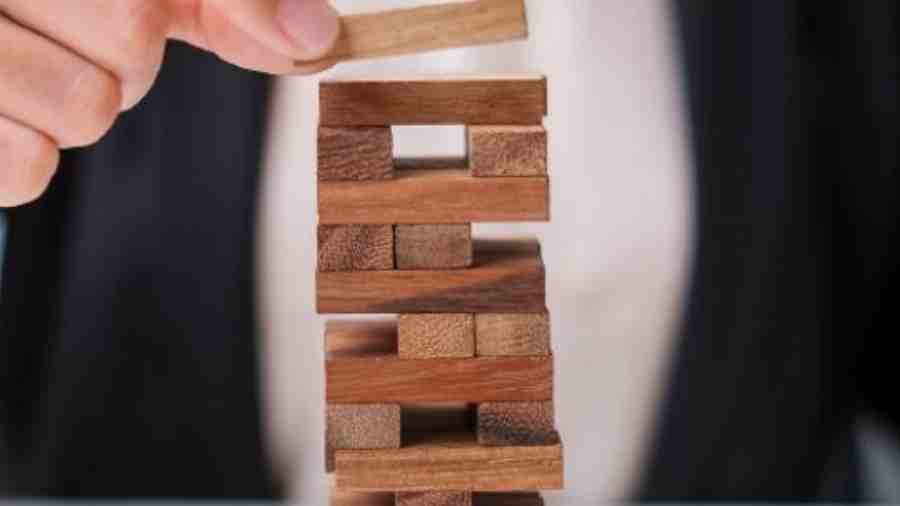 Millennial investors have life goals that are significantly different from the ambitions and dreams of their parents.
Sourced by The Telegraph
---
Published 06.02.23, 06:28 AM
|
---
The way Indian millennials invest today is vastly different from the investment habits of people from Gen X, or the baby boomers before them. Where safer investments such as time deposits, gold and fixed income assets were popular among the latter, millennials today have a radically different approach.
In short, they are the risk takers. Recent data reveals that India's millennials are investing in the stock market with great enthusiasm. In 2020 alone, active investor accounts in the country's two largest depositories — the NSDL and the CDSL —were up by 10.4 million!
Decoding their strategy
Millennial investors have life goals that are significantly different from the ambitions and dreams of their parents. Where Gen X invested primarily for financial stability, millennials invest to achieve financial freedom. They seek to travel the world, pursue higher education courses from the best international universities and want to own vacation homes in the best destinations.
The possibility of inflation beating returns from equity lures millennials in as this could be a stepping stone to the financial independence they chase. So, despite the risk and volatility associated with the markets, millennials choose them in order to meet their financial goals.
How to minimise risks
While you may have a high risk appetite and wish to invest in equity only, keeping the volatile market conditions in mind, it may be prudent to invest in other financial instruments as well. If you are a millennial with a high exposure in risky investments, you run the risk of losing a significant portion of your capital in case the markets perform poorly. It is advisable to balance your financial portfolio and reduce your investment risk as early as you can to avoid this pitfall.
Aside from this, there are certain goals that are non-negotiable. So, it is advisable and perhaps even prudent to not take any risk with regard to them. Guaranteed income plans can be one of an ideal investment options for achieving such goals. Here are some things you can do to balance your portfolio correctly and minimise the overall risk in your portfolio.
Ideal asset allocation
Diversify your investments across a few asset classes such as equity, debt, fixed income assets and gold.
Invest diligently and consistently over the long term
Ensure that your portfolio has some liquid assets for emergencies
Guaranteed income plans
Guaranteed income plans bring down the overall portfolio risk considerably. They offer a plethora of benefits, all of which are essential for risk-taking investors who wish to optimise their portfolio returns and reduce the overall risks. Here is a closer look at how this works.
Assured returns
While the returns from the markets are entirely unpredictable, guaranteed income plans offer assured returns. You will know the exact amount of periodic income that your insurer will pay you after the specified period.
Furthermore, you can choose to receive this income over the long term, such as for 20 to 30 years. This can help you plan your future life goals better and make it easier to achieve long-term objectives as well.
Guaranteed protection
These income plans also offer life coverage. The assured payout in case of any eventuality can help your family achieve their life goals effortlessly even in your absence. However, in case of high-risk investments, one would need to liquidate them to meet their life goals or other emergencies.
Returns are tax-free
Guaranteed income plans offer taxfree returns. Investing in an income plan eliminates the possibility of taxes bringing down your overall returns.
The death benefits paid out are also tax-free. So, not only do guaranteed income plans reduce the overall portfolio risk, but they also help you earn tax-free returns.
It is advisable to distribute your capital across various asset classes, to help you balance the risk exposure in your portfolio. But a little bit of rebalancing can make the overall risk exposure in your portfolio more tolerable.
In the long run, this can prove to be extremely beneficial for achieving your long term financial goals. A guaranteed income plan can be pivotal to this endeavour, since it is a low-risk financial product that offers a wide range of financial benefits.
The writer is chief — direct officer, Bajaj Allianz Life