Bad loan cloud over bank mergers
Among the 10 lenders, only Indian Bank has a net NPA ratio of less than 4%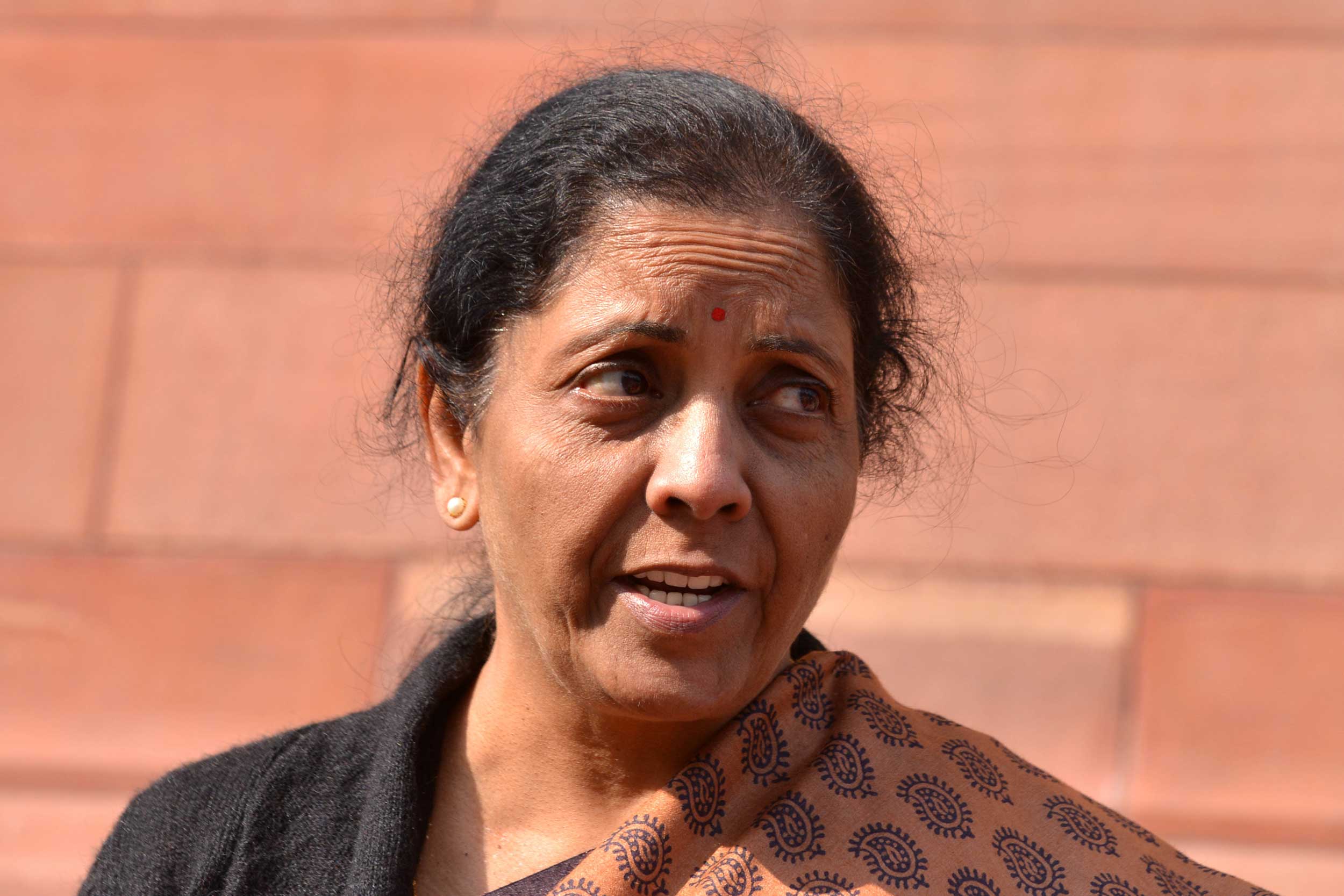 On Friday, Union finance minister Nirmala Sitharaman had announced the amalgamation of 10 PSU banks into four.
Telegraph file picture
---
Mumbai
|
Published 01.09.19, 07:22 PM
|
---
The success of the mega bank mergers announced last week would depend on how the lenders manage their bad loans, analysts said.
On Friday, Union finance minister Nirmala Sitharaman had announced the amalgamation of 10 PSU banks into four. The exercise will see Oriental Bank of Commerce and United Bank of India being merged with Punjab National Bank (PNB); Syndicate Bank with Canara Bank; Andhra Bank and Corporation Bank with Union Bank of India; and Allahabad Bank with Indian Bank.
The finance minister highlighted several benefits of the mergers, but experts feel tackling non-performing assets (NPAs) would be one of the key challenges.
Bad loans are not new in the domestic banking sector and lenders have recovered large sums from defaulters — in 2018-19 alone, as much as Rs 1.21 lakh crore was recovered from them.
However, the main challenge is banks with relatively high NPAs are being merged with an entity that is not in the best of health. Among the 10 lenders, only Indian Bank has a net NPA ratio of less than four per cent New Delhi-based PNB is only recovering from the Nirav Modi fraud and has gross NPAs of over 16 per cent of total assets; the United Bank of India posted a gross NPA ratio of 15.89 per cent. Oriental Bank, which has come out of the prompt corrective action framework, saw its gross NPA level at almost 13 per cent, which will be subsumed into the merged bank. At an initial glance, the gross NPAs (in absolute terms) of the merged entity may even touch Rs 1.1 lakh crore, though the actual number would depend on the recoveries made by the merged banks.
"We view consolidation of PSBs as a big positive as many banks were duplicating each other's business model. Hence, consolidation should enable scale, help reduce cost and lead to more efficiency gains. Although this is a medium-term positive, in the short-run, consolidation may divert the attention of PSBs away from growth towards merger." Sonal Varma and Aurodeep Nandi of Nomura said in a note.
Credit provision
According to Anil Gupta, vice-president, sector head (financial sector ratings), Icra, the amalgamation will require harmonisation of asset quality and provisioning levels among the banks, which may spike credit provisions this year. However, given the capital infusion for the amalgamating banks, the merger is unlikely to be credit negative.
The government has projected that the bank out of the merger of PNB, United Bank of India and Oriental Bank will have a net NPA of 6.61 per cent of assets, based on the numbers for the period ended March 31, 2019. The net NPA stands at 5.62 per cent in Canara Bank and Syndicate Bank and 6.30 per cent for Union Bank, Andhra Bank and Corporation Bank.
The entity emerging from the merger of Indian Bank and Allahabad Bank will have the lowest net NPA among the four mergers at 4.39 per cent of assets.