Auto trigger the deal-breaker
Bone of contention: Automatic Trigger Safeguard Mechanism or ATSM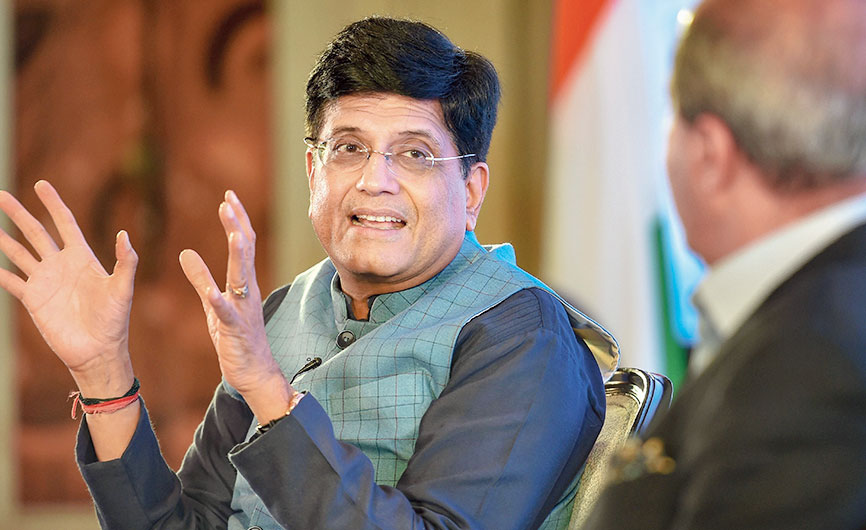 ---
---
India and China have made claims and counterclaims on the nature of the safeguards mechanism that was on offer at the Bangkok summit where 15 nations agreed on a game-changing Regional Comprehensive Economic Partnership (RCEP) that aims to create the world's largest free trade area.
India had refused to join the RCEP after being urged to accept a set of compromises that it felt would hurt the country's interests and turn it into a potential dumping ground for the regional trade allegiance's partners.
The big beef between India and the other RCEP members was over an auto trigger mechanism that would instantly ratchet up duty rates on goods and services whenever there was an alarming increase in the import of certain goods and services.
Commerce minister Piyush Goyal has tried to make out the case that Prime Minister Narendra Modi had insisted on the safeguards mechanism for the first time in a free trade pact, conveniently glossing over the fact that it already exists in many similar agreements that the UPA government signed in 2010 and 2011 even though it did not kick in automatically.
"We devised the concept of an auto trigger safeguards mechanism to protect ourselves against any sudden or dramatic increase in imports. Shayad aaj tak aur koi FTA mein iss prakar ke mechanism ka udhaharan dikta nahi hain. (There probably is no example of a comparable mechanism in any other FTA)," Goyal told reporters at a press conference on Tuesday.
Goyal seemed to suggest that the other RCEP partners, notably China, had not agreed on such a safeguards mechanism.
On Wednesday, China's vice-commerce minister Wang Shouwen told reporters in Beijing that the deal included a protection mechanism that could be used to put the tariffs back on if India sees its domestic industries hurt by a deluge of imports.
In the India-Asean FTA, there is a safeguard mechanism to protect domestic producers against any sudden surge in imports.
Clause 5 in Article 10 of the agreement clearly states: "An AIFTA (Asean India Free Trade Agreement) safeguard measure may be maintained for an initial period of up to three years and may be extended for a period not exceeding one year if it is determined pursuant to the procedures… that the measure continues to be necessary to prevent or remedy serious injury and to facilitate adjustment and that there is evidence that the domestic industry is adjusting."
The only difference is that the existing safeguards mechanism does not kick in automatically. There is a due process before it can be invoked involving consultations with the country accused of dumping and a thorough investigation to establish serious injury or threat caused by the increased imports. In the FTA with Malaysia, the treaty says "the investigation shall in all cases be completed within one year following its date of initiation."
It is possible that the RCEP members baulked at the idea of an automatic trigger for the safeguards mechanism without a clearly laid out set of procedures and proper investigation of the complaint – which is natural in any rules-based system for global trade.
Commerce ministry officials said there were offers and counter offers from both the sides, which is the normal process of trade negotiations. But there was no agreement on the protection mechanism and the auto trigger mechanism, which resulted in the country opting out of the deal.