Ashwini Vaishnaw to handle railways and communications and information technology
Wednesday's cabinet reshuffle has sent former diplomat Hardeep Singh Puri to the petroleum ministry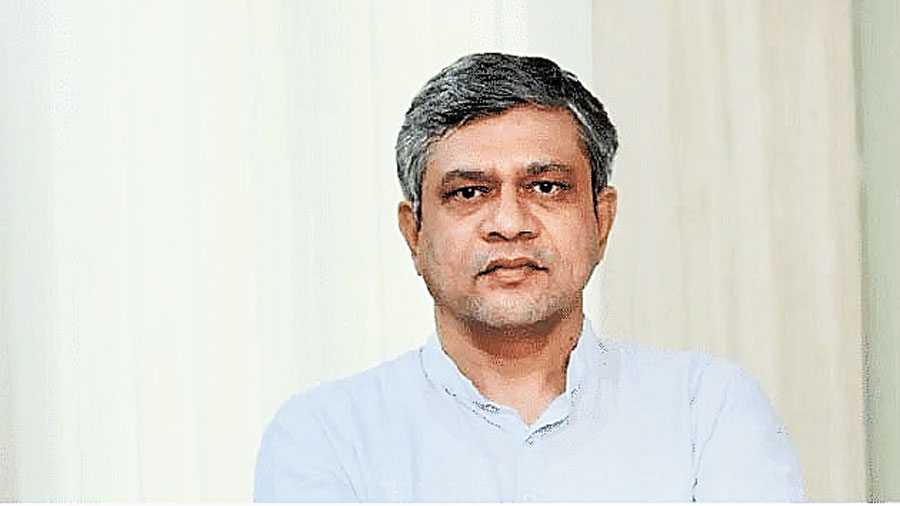 Ashwini Vaishnaw.
File picture
---
New Delhi
|
Published 08.07.21, 01:36 AM
|
---
The Narendra Modi-government has parachuted former IAS and Wharton MBA Ashwini Vaishnaw to handle the prime portfolios of railways and communications and information technology as a cabinet minister.
Wednesday's cabinet reshuffle has sent former diplomat Hardeep Puri to the petroleum ministry. Hardeep Puri has been put in charge of the petroleum ministry at a time crude prices have started to surge, amplifying concerns over auto fuel prices.
New inductee Jyotiraditya Scindia has got the civil aviation portfolio and former Assam CM Sarbananda Sonowal the ports, shipping and waterways portfolio.
But it was Vaishnaw's elevation that caught the attention. An MTech from IIT Kanpur, Vaishnaw held leadership roles across major global companies such as General Electric and Siemens. He was also the personal secretary to former Prime Minister Atal Bihari Vajpayee. Vaishnaw was inducted into the BJP six days ahead of the Rajya Sabha elections on June 28, 2019. 
He takes charge of the crucial ministries at a time the communications and I-T ministry is grappling with the controversial social media rules, while it prepares for the money-spinning 5G auctions.
Indian Railways plans to allow private players to run passenger trains on their tracks and the bidding process has been delayed because of the pandemic. Some issues raised by the private operators have led to further delays. 
While the data privacy legislation has been keenly awaited for long, the new IT rules had ruffled the feathers of the social media giants. The spate of cases filed across the country against micro blogging site Twitter have raised doubts about India being a suitable investment destination.
Twitter has been in a tussle with the Indian government since last month over compliance with the country's new intermediary guidelines. 
In the meantime, telecom industry players have been pressing the DoT to refer to Trai to suggest reserve prices for all spectrum bands cleared for 5G trials, including 26 Ghz, 3.3-3.67 Ghz and 700 Mhz in the run up to the next auction.
Telecom players have been peeved with the telecom ministry on the AGR issue following the Supreme Court verdict. They had expected the ministry to be considerate to their concerns. However, the ministry adopted a tough stance, which is resulting in a situation of duopoly in the sector, with Vodafone finding itself in a precarious situation.