ArcelorMittal ties with Greenko Group to develop projects in Andhra Pradesh
The company will invest Rs 4,500 crore to build 975 mega watt of nominal solar and wind capacity in partnership with renewable energy producer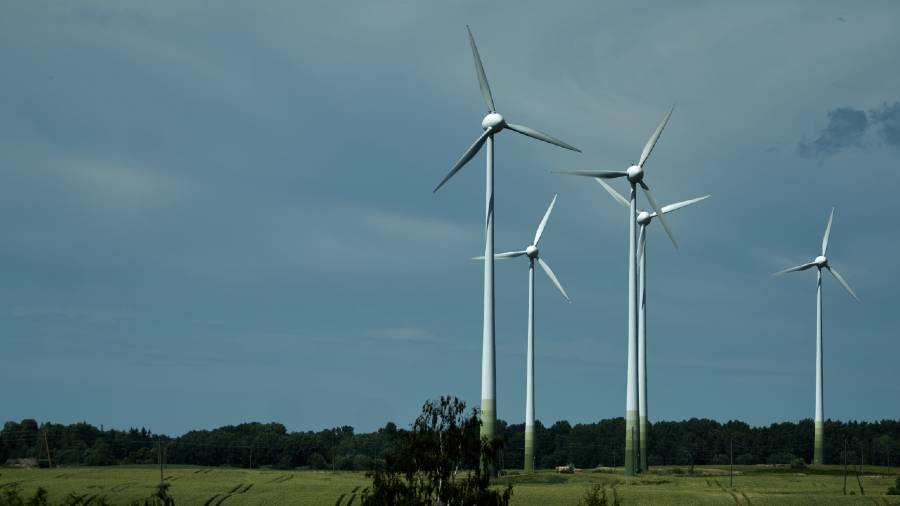 Representational image.
File picture
---
Calcutta
|
Published 23.03.22, 02:45 AM
|
---
ArcelorMittal has taken a big bet in decarbonising its Indian business by investing in a mix of solar and wind power projects in Andhra Pradesh.
The company will invest $0.6 billion, or Rs 4,500 crore, to build 975 mega watt of nominal solar and wind capacity in partnership with renewable energy producer Greenko.
The solar and wind electricity projects will in turn power Greenko's hydro pump storage project which will provide 250 mega watt of uninterrupted power to AM/NS India's Hazira steel plant in Gujarat.
The solar and wind power projects will be owned and funded by ArcelorMittal while Greenko will design, construct and operate the renewable energy facilities. AM/NS India will enter into a 25-year off-take agreement to purchase electricity from Greenko's hydro pump storage project.
The electricity will be transmitted from Kurnool, AP to Hazira, Gujarat through the central transmission line of Power Grid Corporation.
The clutch of projects are designed to align the need for a steady power supply  of an integrated steel plant with the intermittent nature of wind and solar power generation.
Apart from sending power to the grid, solar and wind units will also be used to pump water from a lower elevation to a storage reservoir on a  higher elevation. Hydro energy generated by harnessing water flowing from higher to the lower level will be used when generation from other two sources wanes (especially during the night).
In Bengal, the Purulia pump storage power plant use a similar model. However, instead of renewable, it uses thermal power during night when power demand falls steeply to pump water up. During the day when electricity demand shoots up, hydro power is generated to meet the higher requirement.
In the case of AM/NS, the project will help the company's decarbonisation plan as well as accessing electricity at a lower cost. Apart from that, it will provide an attractive return on investment for the shareholders of ArcelorMittal, the company said in a statement.
To be commissioned by the middle of 2024, the renewable project is likely to contribute 20 per cent of AM/NS electricity needs and reduce carbon emissions by approximately 1.5 million tonnes per year.
The Indian company, a joint venture between AM and Nippon Steel of Japan, is in the process of expanding capacity to 8.8 million tonne and then to 14.4 MT.
"This is an attractive opportunity for ArcelorMittal. We will be partnering with a highly experienced energy transition company in a project that will enable our joint venture company AM/NS India to reduce both its electricity costs and carbon emissions, as well as providing consistent, guaranteed returns for ArcelorMittal," Aditya Mittal, CEO of ArcelorMittal said.
Mittal, who is also the chairman of AM/NS India, said the model may be replicated elsewhere.
Commenting on the partnership, Anil Kumar Chalamalasetty, CEO and managing director at
Greenko said: "This is a pioneering partnership with the world's leading steelmaker and we hope it will serve as a blueprint for the adoption of renewable power for large-scale steel manufacturing in India. These efforts will also represent a notable contribution to India's own commitment to build 500 GW of renewable energy capacity by 2030."