Anish Shah picked as Mahindra successor
Shah will transition to become managing director and CEO, replacing Pawan Goenka, who will retire after his term ends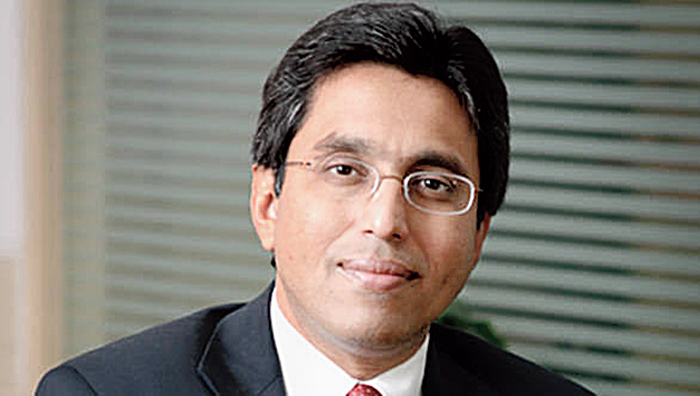 ---
---
Mahindra & Mahindra (M&M) on Friday unveiled key changes at its top deck as part of a succession plan. The rejig will see Anand Mahindra assuming the role of non-executive chairman with effect from April 1, 2020. Anand Mahindra is currently the executive chairman of M&M. Further, managing director Pawan Goenka will be re-designated as the managing director & CEO for a year, effective April 1, 2020. Anish Shah will transition to become managing director and CEO on April 2, 2021, replacing Goenka, who will retire after his term ends. This will be done in two phases. On April 1, 2020, Shah will join the M&M board as deputy managing director and Group CFO, with responsibility of the group corporate office and full oversight of all business sectors of the group other than auto and farm sectors (AFS). He will have direct accountability to the board for his nonAFS responsibilities. Subse- NEW ROLE: Anish Shah quently, on April 2, 2021, he will be appointed as managing director and CEO.
Shah is now the group president (strategy) for the group and a member of the group executive board. He is responsible for strategy development and implementation besides building capabilities such as digitisation, Internet of Things and analytics. Before joining M&M, he was president and CEO of GE Capital India.
The Mahindra statement said that these decisions have been taken as over the next 15 months, a number of key leaders at M&M will be retiring. Its governance, nomination & remuneration committee of the board had over the past one year undertaken a structured and rigorous review of top management succession. This has now been ratified by the board of directors.
Anand Mahindra had taken over as the chairman of the diverse $20.7 billion group in August 2012 following the retirement of his uncle Keshub Mahindra, who led the conglomerate for 45 years.
Other changes On April 1, 2020, Rajesh Jejurikar, president-farm equipment sector will join the M&M board as executive director (auto and farm sectors), with direct operational responsibility and accountability for the sectors with effect from April 1, 2020. He will report to Goenka for the transition year and then to Shah from April 2, 2021.
Similarly, on April 1, 2020, C.P. Gurnani, managing director & CEO of Tech Mahindra will join the M&M Board as a non-executive director. Rajeev Dubey, group president (HR & corporate services) & CEO (after-market sector), will retire on April 1, 2020.