Lack of understanding of Indian laws behind Hindenburg's allegation: Adani group
Dismissing the allegations a 'comprehensive' 413-page response to the accusations and questions raised by the investment research firm has been drafted by the company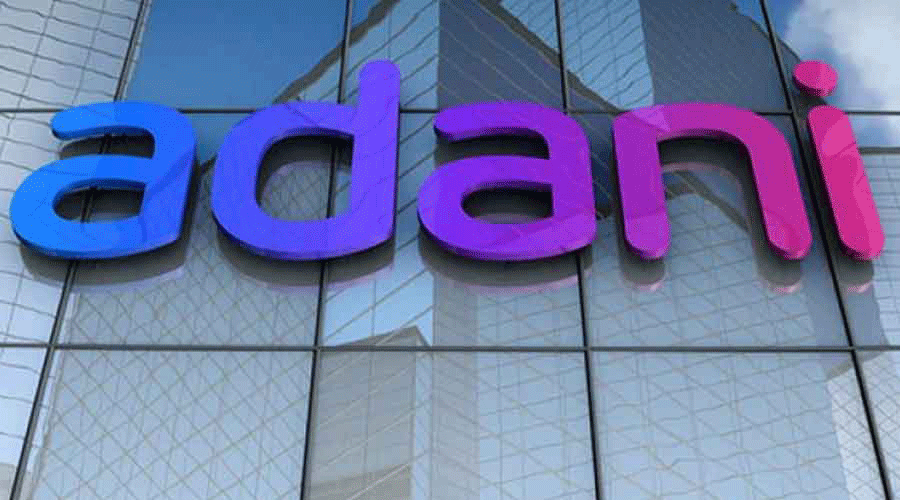 Hindenburg had said that a Vinod Adani-controlled Mauritius entity called Krunal Trade & Investment lent Rs 1,171 crore to a private Adani entity without the disclosure of it being a related party loan
File picture
---
Mumbai
|
Published 30.01.23, 02:13 AM
|
---
The Adani group on Sunday said vague and unsubstantiated allegations made by Hindenburg was because of its complete lack of understanding of Indian laws, regulations, accounting standards and the business structures or requirements of infrastructure companies.
Dismissing the US-based firm's charge of stock manipulation on account of promoters' pledge of shares, the conglomerate reiterated that the pledge position has come down across listed firms and there is a robust disclosure system in place in India wherein listed firms need to disclose their overall pledge position of shares to stock exchanges from time to time.
Adani made these obserations late on Sunday night in what sources called was a ``comprehensive'' 413-page response to the accusations and questions raised by the investment research firm.
"Hindenburg Research does not appear to have any understanding on matters of Indian law or accounting standards and yet makes claims of entities being undisclosed related parties with no understanding of what constitutes a related party. In several instances, the report makes unsubstantiated statements of close relationships and conflicts of interest as related party. Any mere close or business relationship of any promoter entity or their relatives does not make a transaction a related party transaction,'' the group said while responding to one such observation made by Hindenburg Research.
Hindenburg had said that a Vinod Adani-controlled Mauritius entity called Krunal Trade & Investment lent Rs 1,171 crore to a private Adani entity without the disclosure of it being a related party loan. The group said that this and other transactions were not related party transactions under the Indian laws or accounting standards and they were also not required to be aware of their source of funds.
The investment research firm had also said that there are at least 38 Mauritius-based entities associated with Gautam Adani's elder brother Vinod Adani and Subir Mitra — the head of the Adani private family office — and that the former had associated entities in other tax haven jurisdictions such as Cyprus, the UAE, Singapore and various Caribbean islands. It alleged that several of these entities have transacted with Adani entities without disclosing the related party nature of the dealings, seemingly in violation of the law.
Adani said all transactions entered with entities who qualify as related parties under Indian laws and accounting standards have been duly disclosed, and they have been carried out on arm's length terms in accordance with applicable laws.
"Allegation no- 4, 36, 37, 38 and 39 from the report are in reference to offshore entities. The queries make reckless statements without any evidence whatsoever and purely on unsubstantiated speculations without any understanding of the Indian laws around related parties and related party transactions,'' Adani said.
Hindenburg had also said that since Adani group promoters pledge shares as collateral, stock manipulation could artificially inflate the collateral and borrowing base for loans posing a significant risk to banks and shareholders.
The group said that raising finance against shares as collateral is a common practice globally and these loans are given by large financial institutions and banks on the back of thorough credit analysis of the underlying assets in the listed company as well as detailed assessment of liquidity of the company stock pledged as collateral.
The Adani group added that there is also a robust disclosure system in place in India wherein listed companies need to disclose their overall pledge position of shares to stock exchanges from time to time.