All You Need To Know About Crypto Wallets, Mushe Token (XMU) and Litecoin (LTC)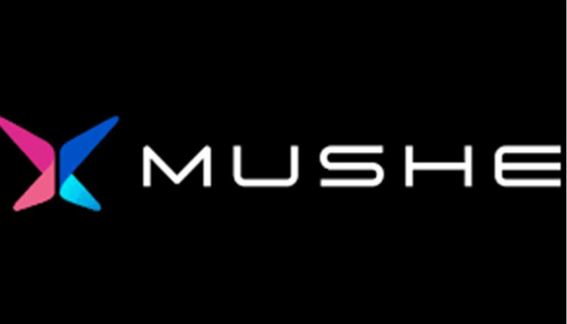 ---
Published 22.06.22, 06:56 PM
|
---
If you're unfamiliar with the term 'crypto wallets' let me explain -  wallets can be used to store
your private keys. Private keys are all the essential passwords required to give you access to your cryptocurrencies, allowing you to receive and send others. Unlike a conventional wallet, which can hold physical cash, crypto wallets do not store your cryptocurrency. Your assets are instead stored on what's called - the blockchain. They are secure in the sense that only a private key can access them.
Your keys verify and personally identify your digital assets and allow you to transact with them. Losing your private key can mean you lose access to your money.  For this reason, it's essential to keep your hardware wallet secure and/or utilise a well-regarded and secure wallet platform.
Crypto wallets can come in many forms. There are Hardware wallets like a Ledger, Paper wallets, and online wallets where keys are stored in an app. Most cryptocurrencies have their native wallets.
Mushe Is Crypto Made Simple
Launched on July 04, 2022, Mushe Token (XMU) is a decentralised token that facilitates peer-to-peer interaction. The platform aims to accelerate blockchain adoption by making digital assets more accessible to the general public. The developers are motivated to make a difference in the world by educating others about digital currencies and financial management.
XMU is currently constructed on the Ethereum (ETH) blockchain, with plans to transition to the Stellar open network, a well-established blockchain known for low transaction costs and financial inclusion for the underrepresented.
The platform offers its native wallet. Known as MusheWallet. This allows users to buy, exchange and hold cryptocurrencies and NFTs. Users will have the ability to play and earn while socialising on the MusheVerse.
At the time of writing, the price stands at $0.005 but could vary after its launch. Currencies such as Ripple (XRP), Binance Smart Chain (BNB) and many more will soon be accepted. Find out more about Mushe by clicking on the links down below.
Where Does Litecoin (LTC) Stand?
Litecoin (LTC) is the largest global scrypt-based decentralised blockchain. Its peer-to-peer blockchain network which was released under the X11/MIT license garnered much attention. Its simplicity and clear utility benefits contribute to its growing popularity.
Operating since 2011, the platform is free from censorship and is open to all allowing users to send low-cost private, secure and borderless payments to anyone anytime. As it is a decentralised finance (DeFi)  there is no approval to join the network, you can invest and download your free wallet anytime. LTC is stored in your digital wallet, hardware device, or online crypto bank. Based on the Bitcoin (BTC) protocol, unlike other currencies, it distinguishes itself as it uses a hard cap, blockchain transaction times, and a different hashtag algorithm. Although the coin has been affected by the recent crypto crash, it is expected to rise.
GateNet: Gateway to a Digital Market
GateToken is a utility token with the vision to transform capital markets. GATENet creates a unique model for securities trading and settlement by combining traditional capital market experience, Fintech innovations, and an expanding network of partners. The developer's aim is to solve some of the high costs and critical inefficiencies in today's financial markets infrastructure (FMI). These impact all issuers, investors, products, and industry stakeholders around the world.
With on-chain settlement, financial market, and registry solutions via blockchain infrastructure, the Digital FMI is aimed to eliminate failures, minimise costs, lower the cost of capital, and reduce risk, resulting in better efficiency, global investor pools, interoperability, and price discovery.
GATENet will use GATE tokens for staking, burning, governance, and GATENet fees.
Enter the Mushe Token presale down below:
Website: https://www.mushe.world/
Presale: https://portal.mushe.world/sign-in