All eyes on Chanda Kochhar: will ex ICICI Bank chief fight back?
Bank's decision to claw back benefits, paid and unpaid, to cost her crores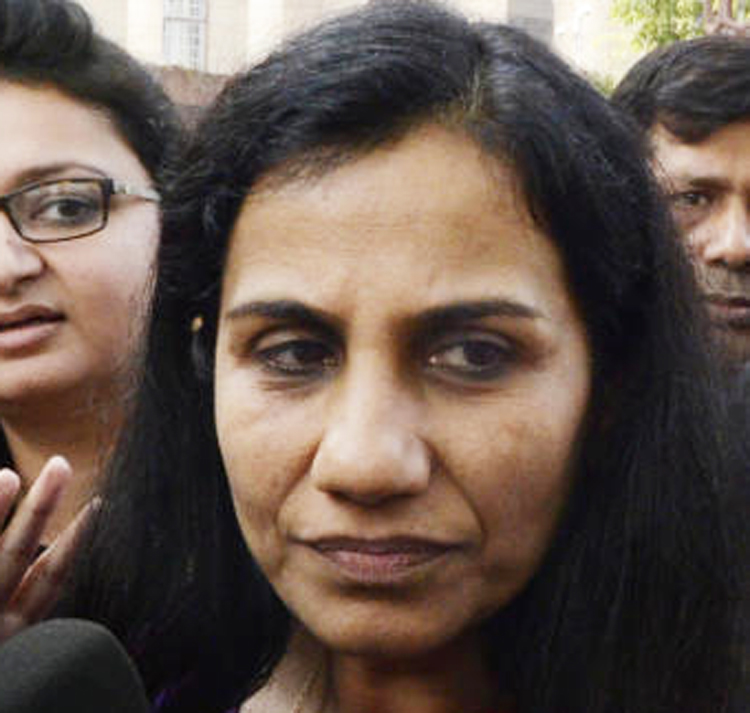 Chanda Kochhar
The Telegraph file picture
---
Mumbai
|
Published 31.01.19, 07:39 PM
|
---
The heavy penalties slapped by ICICI Bank on Chanda Kochhar, including the claw-back of more than Rs 300 crore as bonus and stock options, have led to questions over whether the lender's former MD & CEO will take a legal remedy.
On Wednesday, the board of directors of ICICI Bank decided to treat the separation of Chanda Kochhar (who had resigned in October last year) as a "termination for cause" under its internal policies, schemes and the code of conduct. The bank had said that this would come with all the attendant consequences.
Accordingly, it decided to revoke all her existing and future entitlements that include unpaid amounts, unpaid bonuses or increments, stock options that cover unexercised or vested stock options, apart from medical benefits. She will also have to return all bonuses paid from April 2009 to March 2018.
Soon after the decision, Kochhar said she was disappointed, hurt and shocked even as she went on to add that credit decisions at the bank were not taken unilaterally and that the bank had established processes and systems which involved a committee-based collective decision making. It is estimated that Kochhar will have to pay Rs 9 crore in performance bonus alone.
Kochhar had become the CEO and managing director of the private sector lender in May 2009. According to the various annual reports of the bank, she may have received more than Rs 300 crore (based on the closing price of the ICICI Bank stock on Wednesday) through employee stock options. However, it is not clear as how she had exercised these stock options .
Given the penalties imposed by the bank, observers did not rule out the possibility of Kochhar seeking legal remedy. This, however, could not be confirmed.
ICICI Bank's action came after a panel headed by retired Supreme Court Judge B N Srikrishna said in its enquiry report on the loans given by the bank to the Videocon group, that Kochhar had violated the bank's code of conduct and its framework for dealing with conflict of interest and fiduciary duties.