Jack Ma makes first public appearance since late October
The Chinese government has halted Ant Group's I.P.O. and later ordered it to shake up its business practices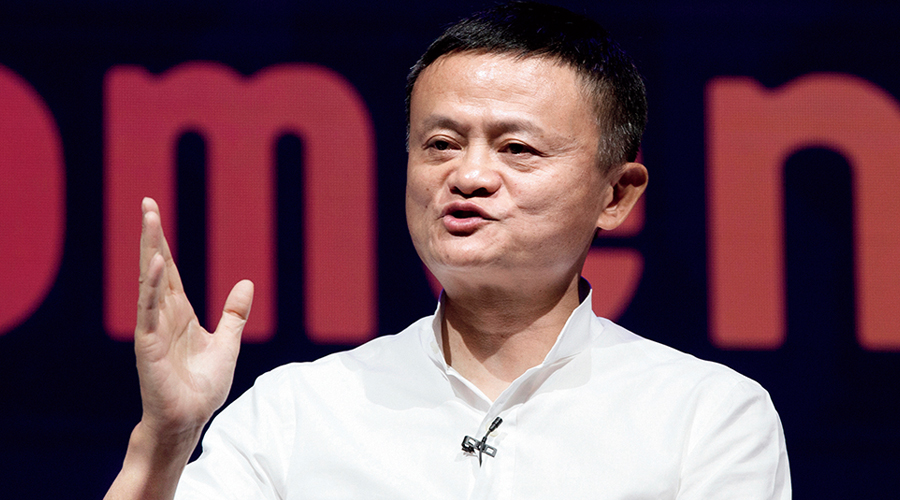 Resurfaced: Jack Ma
Telegraph Picture
---
Hong Kong
|
Published 21.01.21, 01:10 AM
|
---
Jack Ma has filmed action scenes with big-time martial artists, sung duets with pop stars and appeared at corporate rallies dressed as a glam rocker and as a masked Michael Jackson impersonator. A wallflower he is not.
So speculation ran rampant after the prominent entrepreneur and co-founder of the Alibaba Group vanished from public view late last year. He had criticised Chinese regulators for what he called their overly cautious attitude toward the country's financial system, and the authorities cracked down on his business empire shortly afterward.
After that he began to skip previously scheduled appearances, prompting questions in China and in the global news media about his fate.
Ma now appears to be attempting to put the speculation to rest.
On Wednesday, he made his first public appearance since late October. He spoke at a livestreamed event honouring educators in China's village schools. He did not address his troubles but said he would spend more time in philanthropic endeavours.
"In this time, my colleagues and I have been learning and thinking," he said, according to a transcript of his remarks published in the local news media. "We will throw ourselves more resolutely into educational philanthropy."
Ma, a former English teacher, said it was the responsibility of business executives of his generation to work toward common prosperity by revitalising rural areas and developing village education. His speech was consistent with his recent efforts to step away from Alibaba's day-to-day operations and focus more on philanthropy, though he retains considerable sway over his business empire.
His remarks were widely covered in the Chinese state-run news media, suggesting at the very least that Beijing's censorship machine approved of his remarks. His appearance relieved some investors, who drove Alibaba's Hong Kong-traded shares up about 9 per cent in afternoon trading.
Ma, who ran Alibaba from its founding in 1999 to its rising as one of the world's biggest and most valuable technology companies, has long been cautious around the Chinese government.
Like many entrepreneurs in the country, he has forged ties with Beijing officialdom to head off any regulatory troubles.
But the rise of Alibaba's sister company, Ant Group, put him increasingly at odds with China's state-dominated financial system. Ant Group, which was once an Alibaba subsidiary and offers services like electronic payments and lending, now plays a huge role in the financial lives of many Chinese people. It had planned an initial public offering for late last year in Shanghai and Hong Kong, in what was widely expected to be the largest fund-raising of its kind.
But in October, at a public event, Mr. Ma accused Chinese state-run banks of behaving like "pawnshops" and the country's financial regulators of limiting innovation by obsessing over risk.
About a week later, the government halted Ant Group's I.P.O. and later ordered it to shake up its business practices. Then it began an antitrust investigation into Alibaba.
Amid the official blowback, Mr. Ma began to bow out of previously scheduled appearances, including as a judge on an African entrepreneur-themed talent show that he had created. That ignited speculation, especially after other entrepreneurs who challenged Chinese officialdom were dealt heavy punishments.
New York Times News Service