Air India Employess' consortium out of bid race
The government is looking to complete the process of the airline's privatisation by next fiscal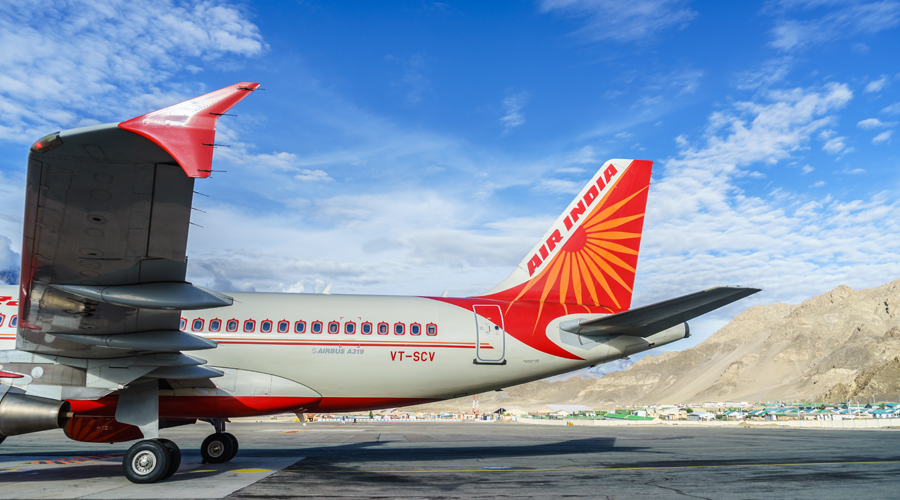 ---
New Delhi
|
Published 09.03.21, 01:53 AM
|
---
The proposal of the employees of Air India to take over the running of the ailing carrier has been rejected by the transaction adviser, leaving the Tatas as the favourite in the privatisation race along with Pawan Ruia and SpiceJet promoter Ajay Singh .
"The financial bids would be called soon as the first stage of the process is over," sources said.
The employees had partnered a Seychelles-based fund for the venture. Transaction adviser EY had questioned the operations of the fund which led to the rejection.
EY has listed three main reasons for the rejection of the bid of the Air India Employess' consortium.
Firstly, the Seychelles fund has not submitted the audited financial statements for three years. Second, a substantial part of the net worth of the fund comprised investments in offshore companies which were not revealed in the bid papers.
Besides, the Seychelles fund was not appropriately regulated as defined in the Preliminary Information Memorandum.
In a three-page letter to employees, Meenakshi Mallik, commercial director, who has been co-ordinating with the employees, said "as of late last night, I have seen an email from the transaction adviser to the Government of India (Ernst & Young LLP), informing the Employees of Air India that we have been unsuccessful in qualifying to the next phase of the 'Disinvestment Acquisition process'." The Telegraph has a copy of this letter.
"While it is flattering to note that many wanted to associate themselves with us, we were, in fact, partnered with a financial fund based out of the Republic of Seychelles and dealt exclusively with it through the disinvestment process," the letter added.
"While I write to you with a heavy heart on the outcome of our bid to acquire Air India, I cannot help but be filled with a great sense of pride and admiration for the sincerest efforts we have made over the last few months, together," Malik said in the letter.
She said many others are now following in their footsteps such as the employees of Shipping Corporation of India and Pawan Hans Limited .
"Post completion of the evaluation of the Eols (expression of interest) received, the Transaction Advisor will directly intimate the Qualified Interested Bidders (QIB) in relation to their qualification and the next steps for the Proposed Transaction," Dipam had said in December.
The government is looking to complete the process of the airline's privatisation by next fiscal.
The Tata group, SpiceJet promoter Ajay Singh in his personal capacity along with two investors, and Calcutta-based businessman Pawan Ruia in his personal capacity,are still said to be in the race for Air India.
The Tatas may bid through its low-fare airline company AirAsia India.
Air India is set to make a record loss of Rs 10,000 crore this financial year. The airline is burdened with debt of over Rs 23,000 crore after the government shifted its working capital debt to a state-owned special purpose vehicle.