Aave (AAVE) and Mushe (XMU): Two profitable DeFi cryptocurrencies today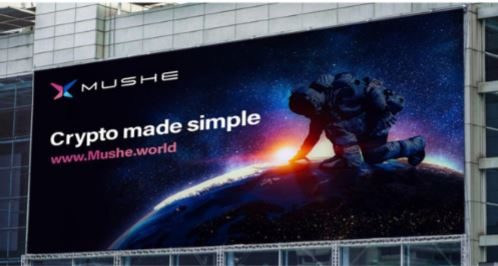 ---
Published 17.05.22, 07:12 PM
|
---
It has been a rocky couple of days for all crypto enthusiasts, traders, and investors. At the time of writing, #cryptocrash has been trending on social media, and rightly so.
Most cryptomarkets you turn to right now are dipping, so if you are trying to explain how volatile cryptocurrency is to someone, now will probably be the best time to show that person.
However, there is still hope, as we have seen in crypto over the years; the prices will surely rise. The question now is how patient can you be?
Meanwhile, DeFi cryptocurrencies have found their way into the conversation amidst the uncertainty that fills the air and will most likely continue based on the benefits of owning these assets. This article will explore the Aave (AAVE) and MUSHE (XMU) token.
The Aave decentralised network
One of the most promising DeFi cryptocurrencies available right now is Aave, which is sitting in the tenth spot on Coinmarketcap in DeFi cryptocurrency at the time of writing this article.
Aave offers holders much more than trading cryptocurrencies as it allows people to lend and borrow liquidity. The blockchain network provides a decentralised lending platform to users based on smart contracts technologies.
Aave also can generate lending pools, and users can either lend or borrow up to 17 cryptocurrencies that include powerhouses like ETH, MANA, and BAT.
As people deposit the funds they wish to borrow, Aave collects those funds and puts them into a liquidity pool. The borrowers can then take out from this pool when they need a loan. However, the tokens given to the borrower can be traded or transferred depending on what the lender decides.
Aave will then issue two types of tokens, called atokens, for the lender to collect interest on their deposits. The other is the AAVE token, which is the native token of the decentralised lending platform.
Introducing Mushe
As is the case right now, crypto enthusiasts are looking for ways to penetrate different markets across the metaverse in a bearish market. But, more importantly, they are looking for safer and more effective ways to navigate various aspects of the metaverse, which is where Mushe comes in. It is a decentralised network that is powered by the Ethereum blockchain.
The essence is to facilitate cross-chain participation in all crypto activities through its native coin, XMU. This coin allows holders to interact better and build an ecosystem with accessibility to different crypto markets, NFTs, P2E gaming, and other aspects of the metaverse.
This means that the everyday person can access different financial markets with one single platform and token. In addition, Mushe offers to enhance the social impact of DeFi across various parts of the world.
For many people, entering into the Musheverse will be a big plus in understanding DeFi and cryptocurrencies as a whole. The Musheverse is a decentralised platform that uses all mushe products without any limitations whatsoever, with perks of earning and socialising with other people.
Both Aave and Mushe have found ways through which people can thrive and interact on their platforms by also providing a decentralised system that is cost-effective and easy to use. In addition, through AAVE and XMU tokens, it is possible to navigate other areas of cryptocurrency today.
To find out more information on the Musheverse, including the tokenomics and details on the presale, click the link below.
Join Mushe's Presale:
Website: https://www.mushe.world/