Meet the neo "family" cars
The seven seater SUV looks like the hot vehicle in the mid-market segment and car makers are lining up loads of offerings for the buyers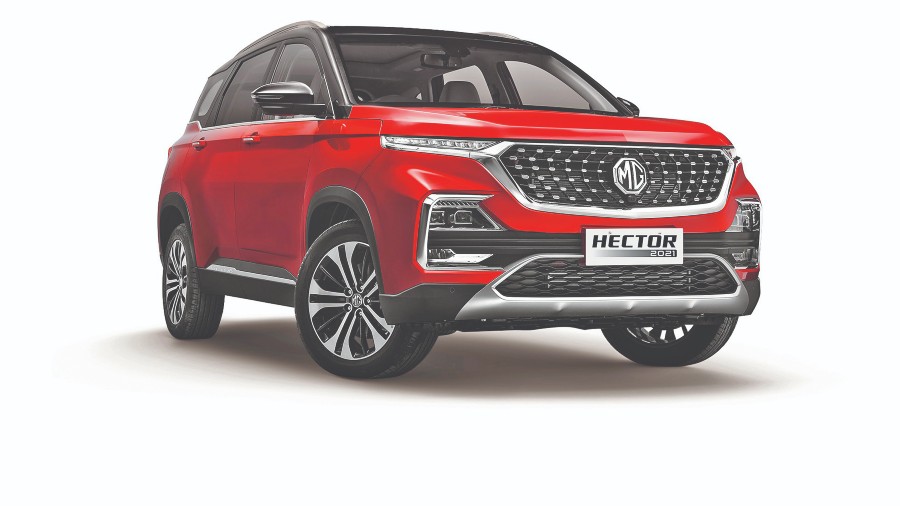 ---
Published 01.02.21, 02:20 AM
|
---
If you want to travel mid - to long-distance with a family or a group of friends, but do not want to risk catching the bug in trains or flights, what do you do? Anecdotal evidence would have us believe that the preferred vehicle to do that is turning out to be the seven-seater SUV.
The Covid bug, however, is just one of the things that is giving this mid-segment SUV a fillip. For a long time most personal vehicles, be they hatchbacks, sedans of all sizes, or SUVs mid-price-range downwards, have been five-seaters. For those with some boot space the typical 'jugadu' Indian has improvised with suitcases or cushions or what have you and created space for a couple of more people.
While the significance of this wasn't entirely lost on carmakers, many felt that this demand may not be big enough to warrant creating a seven-seater model in that price segment.
Of course, solutions have been available if one looks at multi-utility vehicles or MUVs, but with buyers all gung-ho about SUVs, companies are betting that seven-seaters will catch on, especially among those with bigger families to move around. While that might need the vehicles to be a bit bigger, the seven-seat configuration can be created without a very big increase in size and, therefore, a very big increase in prices either. Plus, with every automaker having shifted to platform-based model line-ups (meaning that a new vehicle does not have to be built entirely ground-up but can do with small changes to an existing model), making this variety of vehicle has become all the more feasible.
There is another category of buyer as well, those who remember the old 'family' cars like Ambassadors and Premiers that came with two rows of bench seats and could seat six people officially and somewhere north of that number depending on how big the 'family' was. The new seven-seaters cater to them as well.
There is the six-seater variant as well for those looking for an extra dollop of luxury, with two individual seats in the middle row of the plush 'captain's chair' style. This configuration is not possible in the five-seater size vehicle. So this variant is also about flexibility.
As the year turned into 2021 and, from the looks of it, people were trying to live it up again and willing to loosen their purse strings for new cars, the new models have started hitting the showrooms. The first off the blocks has been the MG Hector Plus with a whole bunch of others to follow. Here is a sneak preview of what one could possibly expect from the automakers in the coming months in the approximately Rs 12 lakh to just above Rs 20 lakh segment.
MG HECTOR PLUS
The longer version of the Hector comes in six- and seven-seater configurations. The former, with captain's seats in the middle row starts at Rs 16 lakh before levies and the latter at Rs 13.34 lakh. The engine options are a 1.5-litre petrol (143hp) or a
2-litre diesel (170hp). The Plus models come with bigger 18" wheels as well.
TATA SAFARI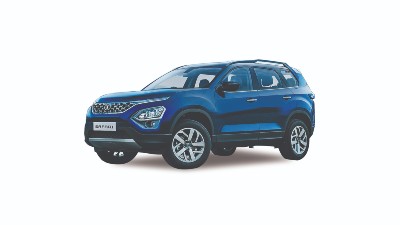 Tata Motors will be reviving the Safari name for the longer version of the Harrier. It will be available as six- and seven-seaters, we are expecting it to be priced a shade above the Harrier. There is no petrol version, but the turbocharged diesel has both manual and automatic options. This is a couple of inches longer than the five-seater.
JEEP COMPASS 7-SEATER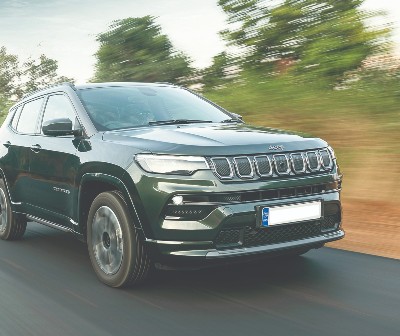 Jeep has already rolled out the updated version of its Compass SUV, with a 2-litre diesel and a 1.4-litre petrol engine making 172hp and 143hp, respectively. In Jeep tradition, it also offers a 4x4 version with the diesel. All of these are likely to remain unchanged in the long version, which would essentially play around with the seat configuration and add a little length to the SUV.
HYUNDAI CRETA-BASED 7-SEATER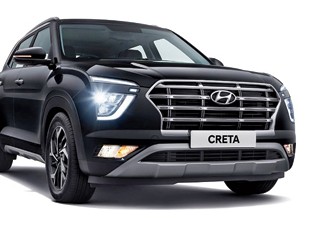 The buzz is Hyundai's Creta, which is the leader in this mid-size SUV segment, is also going to get a longer version with seven seats. That vehicle is likely to continue with most of the mechanicals of the 5-seater, which isn't even a year old in the market yet. The name is likely to be something else though.
NEW MAHINDRA SCORPIO
The Scorpio is expected to get a full model change this year, but what won't change is its seven-seat layout as always. It is likely have more creature comforts while retaining its ladder frame chassis as well as the upright stance. Engines will possibly be a 2.2-litre diesel and a 2-litre turbo petrol.
NEW MAHINDRA XUV500
A full model change is also on the cards for the XUV500 from Mahindra. It is likely to share the engines with the Scorpio (see above), but overall it is likely to be more tarmac oriented than the former. It is also likely to be heavily loaded on the electronics and connectivity front.