Automaker MG's India plans
SAIC is now set to return to the Indian market with its 100 per cent subsidiary, MG Motor India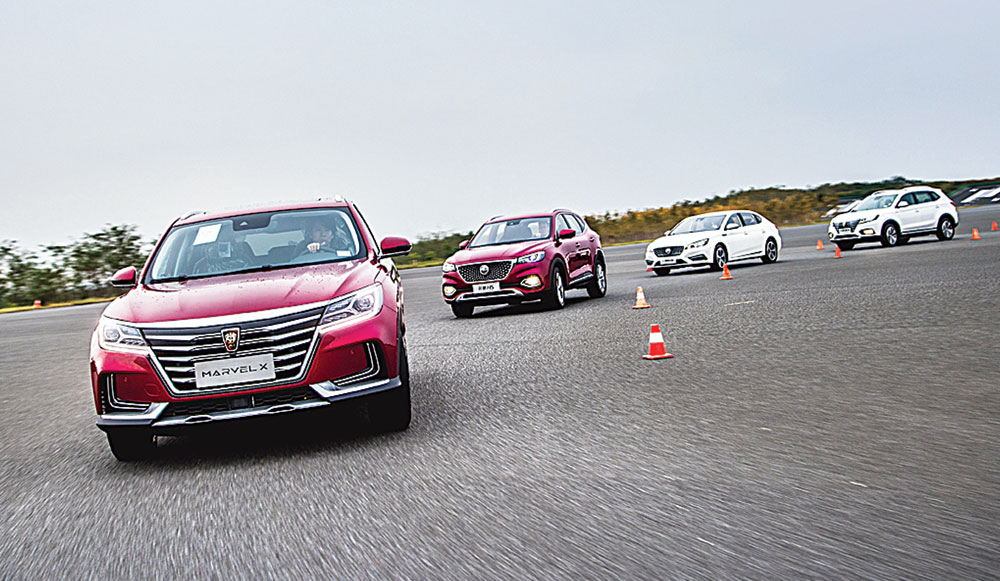 ---
---
It's not just the ubiquitous Chinese lamps or the China-made phones. Now brace for a Chinese SUV on Indian roads. For, next year, China's largest automaker, SAIC Motor Corporation, is gearing up to enter the three million vehicles per annum passenger car market that is India.
This isn't going to be SAIC's first foray into the market. It has had a taste of the 'kitna deti hai' Indian consumer sentiment when it tied up with General Motors and marketed its cars in India under the Chevrolet brand. Remember that multipurpose Chevy van Enjoy, or the Chevy sedan Sail? They were from the SAIC stable.
Neither Enjoy nor Sail actually enjoyed the confidence of the Indian consumer who wants all the value that his rupee can get. As General Motors wrapped up its operations in the country, its joint venture partner, SAIC, has chosen to re-enter with the Morris Garages (MG) brand — it dates back to 1924 — that it had acquired a decade ago.
MG has a strong brand recall in the octogenarian demography in India (think Morris Minor, Morris Wagon and Austin Mini) when the British brand had run a good course in the country.
Cashing in on this, SAIC is now set to return to the Indian market with its 100 per cent subsidiary, MG Motor India. After having burnt its fingers trying to find space in the cut-throat mass market segment, it now plans to test the Indian waters with its "premium products" that would cost upwards of Rs 23 lakh.
And to convince the Indian populace of its capabilities to build "premium products", MG Motor India, under its 2018 Global Technology & Product Showcase Event, took a handful of Indian motor hacks to China, to its R&D Centre at Anting District, its Lingang plant in Pudong District and, finally, to its Guangde Proving Ground to prove the roadworthiness and premiumness of their vehicles.
At Anting, we got a dekko of the future-ready MG E-Motion Concept that gives a peek into the future of the brand. The objective was to create an emotional four-passenger coupe. It's a new generation design language that appeals to the emotional side of the Chinese customers, who have moved from need-based buying to selecting vehicles that appeal to them.
MG's tagline is 'Emotional Dynamism' and the letters MG in the name are supposed to stand for 'My Glamour'. The E-Motion features eye-catching butterfly doors and has a four-seat layout with moveable upper headlights. It uses advanced connectivity systems and touchscreen infotainment for both the front and rear passengers.
On show were also products from the current portfolio of SAIC, which owns two brands, Roewe, its local marque, and MG, its overseas brand. It's most recent electric SUV, Marvel X, under the Roewe brand, was on display at the centre. A pure electric SUV with a range of 500 whopping km, this could be the second product of MG Motor India and likely to be introduced exactly a year after the first launch.
With a 52.5 kWh capacity, the ternary lithium battery has a charging time of 8.5 hours with fast charging time of 40 minutes that gives a 80 per cent charge. SAIC claims a top speed of 170 kmph and a 0-100 kmph dash in 7.9 seconds with two-wheel drive and 4.8 seconds with all-wheel drive.
Marvel X has a sporty design with LED automatic headlamps and LED day-time running lights that have a 'follow me home' function too. It has AI Auto Parking with an Adaptive Cruise Control (ACC) that senses the speed and braking of the cars ahead to modulate the cruise.
The company's petrol SUV, the MG HS, with its 1.5-litre and 2-litre turbo engines could be MG's launch product in India. It would come with both petrol and diesel powertrains. The 4.5m long SUV, with a height of 1.65m and a width of 1.8m, could well be the SUV that MG chooses to pit against the Hyundai Tucson, the new Honda CR-V, or the Jeep Compass.
The two-litre engine has a maximum power and torque output of 231ps and 360Nm, respectively, and is equipped with a six-speed, double-clutch gearbox. It does a 0-100kmph in 7.5 seconds. It will come in five colours — red, black, white, blue and brown — and has a four-wheel drive.
Also in the line-up were the eRX5 and MG6. While eRX5 is the second electric SUV in the D segment, the eMG6 is a sedan hybrid.
SAIC's tie-up with Alibaba will bring into play the Internet car in India. While the Marvel X is a semi-autonomous car, there are also other AI-based connected cars like the RX5. That one was the first Internet car developed by SAIC in collaboration with Alibaba. MG plans to bring them to India as the market develops.
The vehicle would be powered by the company's workhorse 1.5-litre K9K diesel engine that is versatile and available in various power configurations; it is also available with and without turbocharging. At about 4.4m long and a shade over 1.8m in width, it should be a fairly spacious five-passenger vehicle with interesting styling. Expect it to compete in the Rs 10-lakh-plus segment.