Nubya Garcia's debut album takes you places, hits home
A shining star in the UK jazz scene, we heard some of the tracks in Source when she played at Tollygunge Club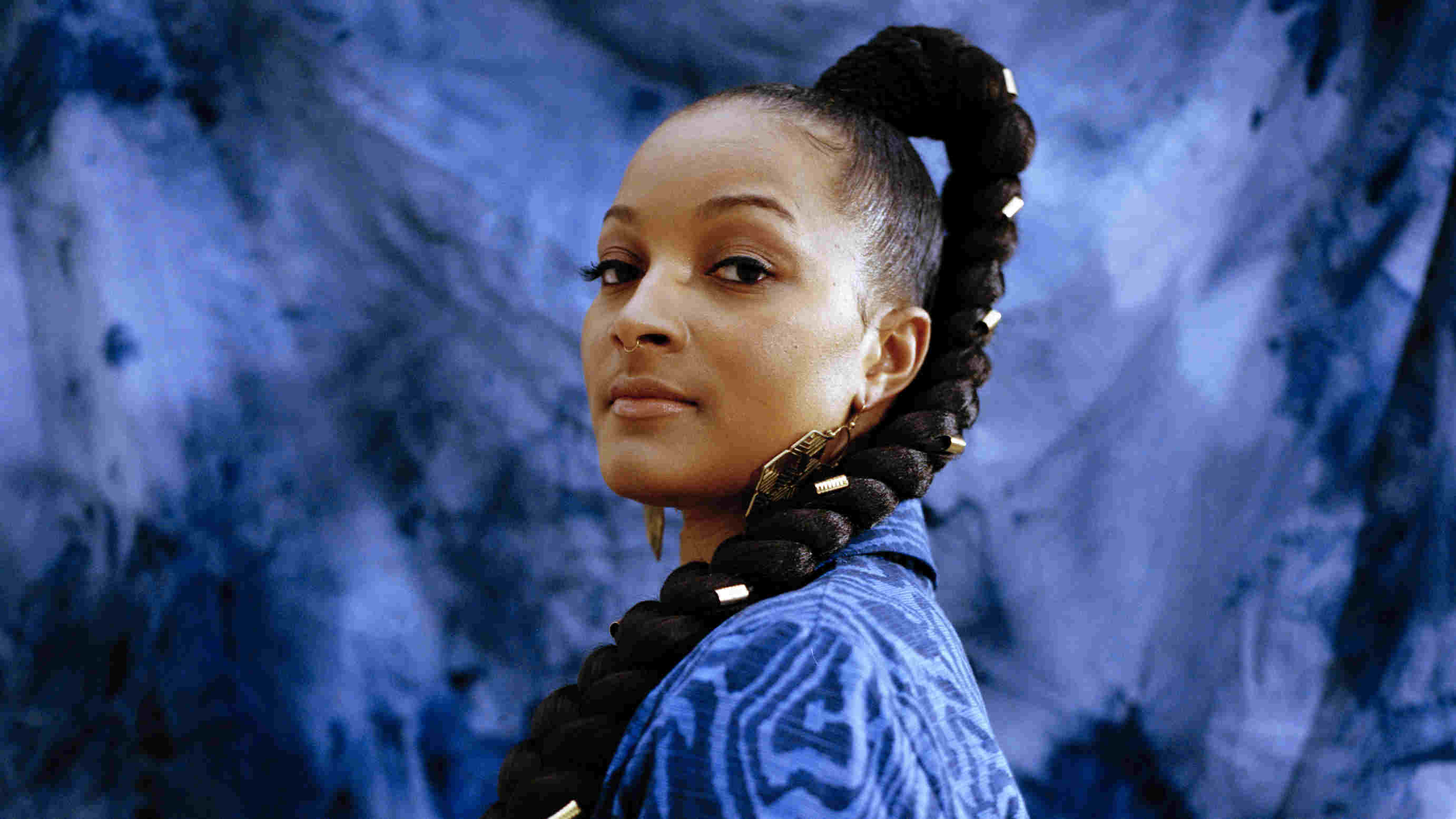 ---
---
Some of us heard her around this time, exactly two years ago. Nubya Garcia and her quartet was playing at the Tollygunge Club, whispers of her being one of the young leading lights of London's jazz invasion the world was gushing about had just about reached us via internet chatter and YouTube forwards. That was enough to draw a sizeable bunch of music lovers of Calcutta to hear this 20-something saxophone player from Camden present jazz of a different kind, the kind that weaves in Afro-Caribbean rhythms, hip-hop and neo soul within the basic framework of straight-ahead improvisation. The music is jazz alright, but it's the kind that could well set you off to the dance floor even if you have two left feet.
Cut to September 2020, and Nubya Garcia has an album out. Her first. Source is a heady mix of the same and more. Reggae, Colombian cumbia _ a result of several collaborative trips to the country in December 2019 _ and vocals by Chicago singer Akenya add to the mix that takes you places. Local Trinidadian vibes that blend, and at times stand out, to create this cross-cultural soundscape that is firmly entrenched in the idiom of jazz. Incredibly, a number of the tracks featured in Source were imagined and written at the time she was touring India. She played some of them for us, although one or two have metamorphosed into something new, at times necessitating a title change.
For Garcia, who cites John Coltrane, Wayne Shorter and Dexter Gordon as influences, a lot has happened over the last two years that has cemented her place in the ever-evolving world of jazz. Apart from playing with her own band, she has had laudable stints with the eclectic Ezra Collective and Miasha for whom she plays flute. She is also part of Nerija, a supergroup that The Guardian notes has essentially "blown away" the old school. That's not all. When she was christened Jazz FM's UK Jazz Act of the Year 2019, she had, amazingly, played on five of the nine tunes featured in We Out Here, an important 2018 compilation of the new stars of jazz in London.
Her new album is an aural and visual exposition sourced from her roots in Trinidad. A deeply personal search that begins with her father telling her stories of her grandfather's 45 rpm collection and continues even after extensive travels around the world, including the Caribbean and Colombia. Released on August 21, Source is on Concorde records and available on vinyl, CD and all streaming services. If there is a way to take on the pandemic. Perhaps this is it.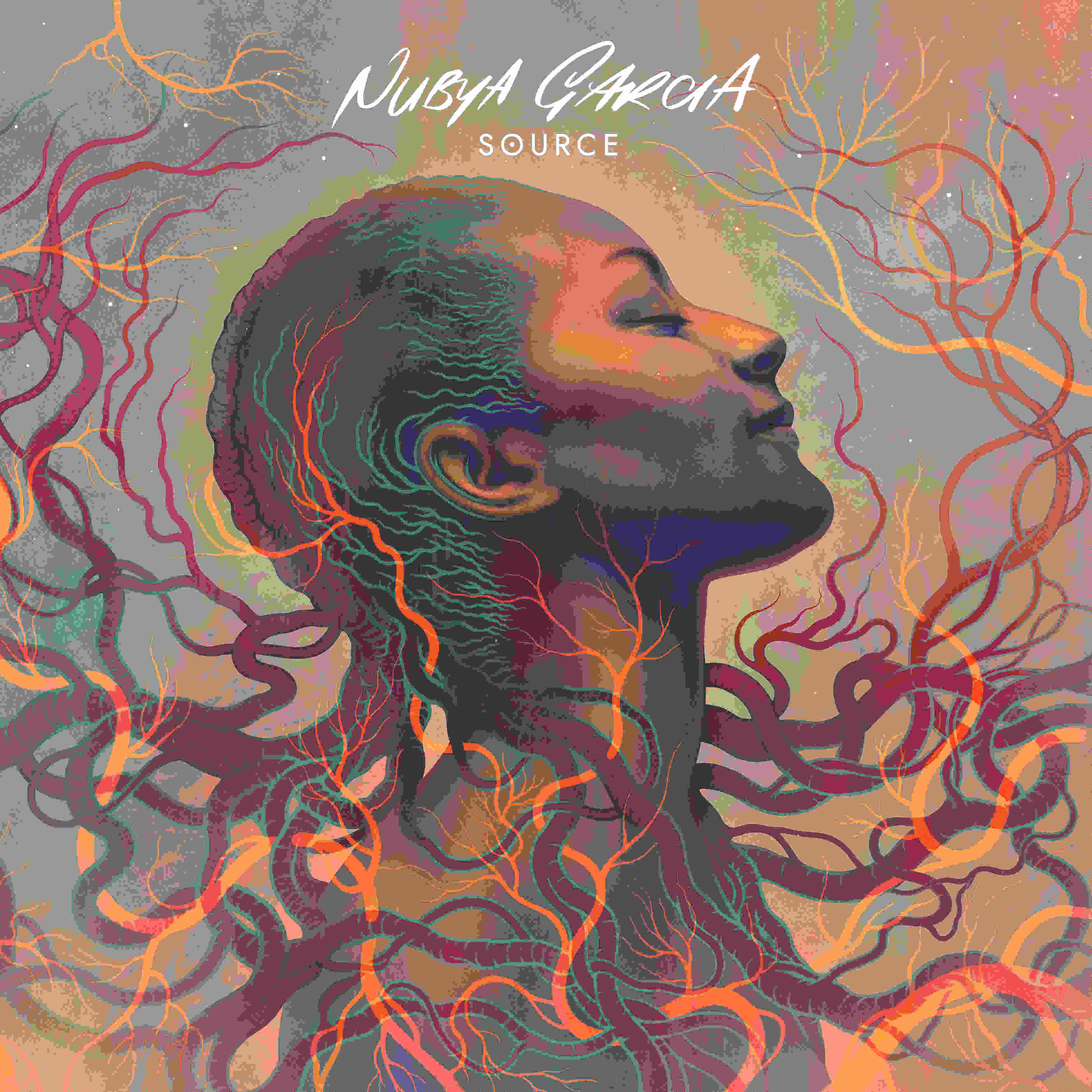 The title track is a 12-minute blast. "Reaching into the past while planting itself firmly in the present, Source reminds listeners to slow down and reconnect with themselves, their cultural histories and those closest to them," writes The New York Times. Pace takes off from where Fly Free, the track that drew me to her music, left. And as for the languorous Stand With Each Other and Together Is A Beautiful Place to Be, Garcia is poignantly pointing to the needs of the hour. Listen. Hear what your heart tells you. That will get us through, she seems to suggest.
In a free-wheeling conversation over Skype with The TelegraphOnline, Garcia expanded on her growing up years, her music as a search for her roots, the melting pot that is London, playing at Glastonbury and the pandemic that throws up a huge opportunity to reboot the music industry. Excerpts:
TTOnline: Hello. Congratulations on your smashing debut album. It takes us places, and provides us with a sonic exposition of reggae, calypso, Colombian cumbia and a bit of Chicago robustness.
I guess it's basically an amalgamation of all the influences that I have had on the road. Going to the Caribbean when I was a child, going to Trinidad, going to Martinique, Saint Lucia; going to Colombia last year and then to Chicago. I have been fortunate enough to travel all over the world, and I think each human absorbs so many different things from other people.
Tell us about the title track, Source. You were born and raised in London. And this album yearns to make a connection with your roots in Guyana and Trinidad. What is it that you are searching for?
I guess, I was searching for a kind of deeper connection and understanding of stories connected to my culture and countries. Musically and otherwise, I think, I was searching for a deeper understanding of what it means to be a collective power and also what we all begin as, what drives us all as people and individuals. I think I was on the journey of realising how important community and communities were to the individual human and to me.
Names of some Trinidadians who have touched many of us come to mind. C.L.R James, the historian and journalist who wrote the abiding ode to cricket, Beyond A Boundary; Brian Lara, Dwight Yorke…
Yes, there are so many.
I have heard the album a number of times. In Pace your sax is a force of nature. Two other standout tracks I felt a connection to are Stand With Each Other and Together Is A Beautiful Place To Be. Your sax in these is fluid and meandering.
I guess these are the mediative tracks. I love jazz ballads, some of my favourites are Body and Soul, What's New? You've Changed. The melody is just allowed to sit and take time and tell a story on a ballad. I guess I wanted to channel my inner ballad writing and, kind of, have a go at communicating a sense of meditative space within the jazz ballad idiom. Stand With Each Other kind of moves away from the jazz idiom. Originally, it was just sax and drums, a short and quiet offering. It feels very ancestral to me in the intent that I wrote it. A conversation, a sit-down, with the elders of the community. When I was a kid, I was part of a few drum circles. My stepdad and his brothers would often get together and play djembey and it's a kind of reminiscence of that for me. Also, the vocals happened in the studio when I wanted to try something super low, meditative and choral over the top of this drums and sax duo thing.
I loved Joe-Armon Jones solo in Together. He is wonderful, as is the band as a whole. They are an amazing bunch of musicians.
Yeah, he is stunning. And it is a true honour and pleasure to be able to play with them all. I have known them for years.
These weren't the guys who had come to Calcutta, though? Your band wasn't available then, you had said.
Right. But India, when we went there (2018), was amazing. Some of these tunes that you hear on the album were versions of what you guys heard. We played Pace, which I wrote for that trip. And then I wrote Day, which then became a different tune on the album. I can't remember which one. Maybe it's the Message Continues. So, I reworked some of the tunes I had written for that trip. I had an amazing time playing with Dominic (Canning), Michael (Shrimpling), Jake (Long), and in the last few years, the relationship has only been cemented within the band with Joe (-Armon Jones, keys), Dan (Daniel Casimir, bass) and Sam (Jones, drums). It's been an amazing journey.
You and your contemporaries in the UK, London specifically, have changed the perception of what jazz can be. You guys have taken the snooty out of it. The music has a refreshing exuberance of cultural cross-connections. How much of that is due to the city of London?
I think it's a huge part of it. Because me and my contemporaries have grown up in London. We've grown up surrounded by such a melting pot of lives, cultures of classes; and all of that creates such an interesting kind of bed to spring up upon. We have one street where you have a club like Ronnie Scott's Jazz Club which has a very different environment to, say, a club on the next street, that is to say a very DIY culture, underground, door money kind of vibe. And they are so close to each other, you can go back and forth one night if you want.
Also, you've got clubs, raves and festivals, and so many different environments, where you get all kinds of music… And I am absorbing all this, right? So, it just expands my mind into what is possible. And I think the relationship between musicians, producers and DJs is brought closer and closer every time. And all these new collaborations are a big part of what has changed the conceptions surrounding what jazz is.
You have spoken of memories of your father telling you about your grandfather's 45 rpm records at his home in Trinidad. So, there was a lot of music talk happening at home?
Definitely. Music is something I remember as always being present, whether in the form of records in the house or CDs. My mom took me to a lot of gigs. I kind of realised the importance of it once I started showing an interest in actually enjoying music. Also, my stepfather played brass instruments. So, we had a trombone and trumpets around the house. My older brother played brass instruments as well. So, I was very much surrounded by that.
From this vast collection of instruments at home, how did you zero in on the sax?
That probably was by accident, I think. I had taught myself to play the clarinet before, because we had a really old one in the house. And then my parents found me a saxophone and that was it really. I caught on quite because I had been reading music for five years already_ or learning to anyway. I kind of had a strong foundation of that from learning the violin and piano, and it was the first instrument that I really felt connected to. It was the right fit. Piano was great. I just didn't connect as well with the violin and viola.
When you compose, is it on the piano or sax?
It depends. Sometimes it's the piano. Sometimes it starts on the saxophone and then is fleshed out on the piano. It's always both. I like to write melodies on both instruments as I can get an idea and a feel of what it's like to play on both instruments.
Prior to this conversation, I was, in fact, watching your performance for NPR's Tiny Desk Concert. It was held on a boat, the gentle sway of a hanging plant giving it away that you guys were on the Thames. How cool is that! But tell me about Glastonbury. You played there, but obviously not to an audience.
This year, Glastonbury was greatly reduced. They kind of tackled the Covid thing by cancelling the festival and reshowing archived gigs. So, every evening around 8pm, they had one live act to come in and play an acoustic set on the actual Glastonbury site in front of the actual pyramid stage. So, me and Joe went down and performed an acoustic version of Pace, which we have never done before. It was really nice.
This pandemic has hit us in various kinds of ways. You had a world tour planned.
Yes. I am hoping, well, not hoping but planning, to move everything to next year and continuing to stay on top of the guidelines and rules we have to follow in each country. But the gig that we do have coming up is at the Barbican in London which is going to be really exciting. We are playing (in October) to some people there, may be like a few hundred people with extreme social distancing in place in a 2,000-people capacity room. So, everyone will be quite far away from each other.
The pandemic changes the dynamics of the music business. How do you think the industry will reboot? What is the way forward?
Oh, big question. I think the way forward, in my sort of idea in my head, is that we have this opportunity to, as you say, reboot the music industry and it would be really amazing if we could reboot it in a more conscientious and fair way to…
… the musicians.
… yes, exactly. Having said that, that's going to be difficult because the economy is in tatters anyway. So, doing all these socially distanced gigs, someone has to foot the bill. It's either the audience who pay loads of more money for their tickets to sit down, which cuts out loads of people and makes it inaccessible to a bunch of the audience and fans. Or the musicians take less money or the venues take less money. It's a really difficult situation without an injection from government bodies and funding opportunities that makes doing any sort of gigs very difficult. I just hope that we can achieve a fairer way of working… I am hoping that things will change into a more independent scene so that it's a bit fairer. So, the DIY culture will come up again and underground things will thrive, I hope. So, we can kind of maybe address the balance in the music industry in terms of who controls what.
We are all looking forward to next year… Until then, you know, what we can do is continue to make music.
On that note, I shall say bye. It was lovely to reconnect… And congratulations on a fabulous album.
Thank you. Take care.