Zelensky in dramatic UK speech
'Combat aircraft for Ukraine, wings for freedom'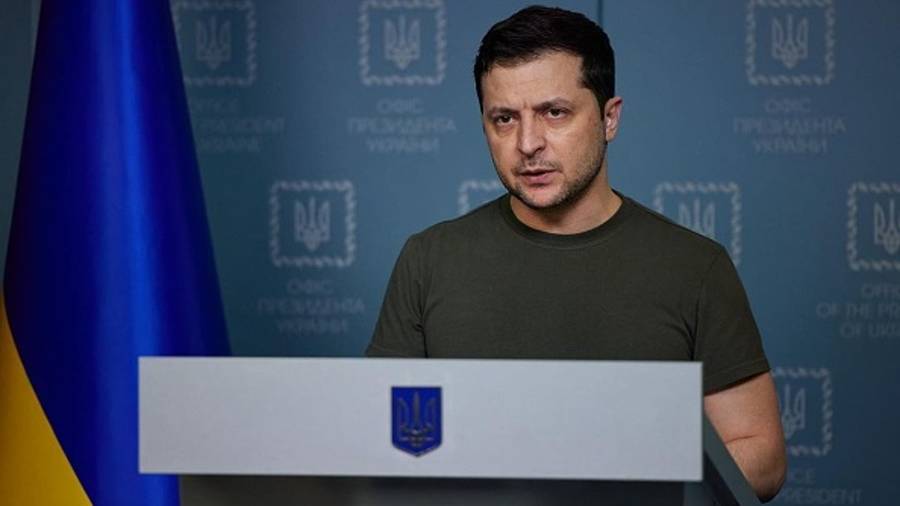 Volodymyr Zelensky
File picture
---
London
|
Published 09.02.23, 12:54 AM
|
---
President Volodymyr Zelensky of Ukraine did something both moving and dramatic when he addressed a joint session of the British parliament in Westminster Hall in London on Wednesday. He said it was a "very special moment" after Zelensky met King Charles, who had been a great supporter of Ukraine after the Russian invasion of the country from the days when he was Prince Charles.
"The King is a fighter pilot," began Zelensky. Well, that's not exactly true but Charles, like his brother Andrew and his sons, William and Harry, probably does have a pilot's licence.
Zelensky then made his point that in Ukraine "every fighter pilot is king because they are so few, so precious".
He then said he had a gift for Lindsay Hoyle, the speaker of the Commons who had welcomed him along with the latter's counterpart in the upper house, Lord McFall of Alcluith.
At his beckoning a man came forward bearing a flying helmet. Zelensky said it belonged to one of Ukraine's flying aces. He read out the inscription on the helmet: "We have freedom, give us wings to protect it."
Zelensky, who didn't make the mistake of speaking in Ukrainian but addressed the packed Westminster Hall in English — thereby ensuring his message in defence of freedom in the face of unprovoked aggression will be heard across the world — also revealed a sense of humour.
This is perhaps not surprising since he was once a TV comedian.
On a previous visit in 2020 he had been received by the Commons speaker, he recalled.
"Two years ago, I left parliament thanking you for the delicious English tea," saidZelensky glancing at Hoyle.
"Today I will leave parliament thanking all of you in advance for powerful English planes."
He set out his argument: "Combat aircraft for Ukraine, wings for freedom." Early in the morning Rishi Sunak did something very Indian — he went all the way to Stansted airport out of London to greet Zelensky as he stepped off the RAF C-17 plane which brought him safely to the UK.
He also embraced Zelensky, and escorted him back to Downing Street for a formal meeting preceded by the traditional photograph outside the doors of number 10.
Zelensky won't get the fighter jets for now because Nato believes that would escalate the war. But the British are to train Ukrainians to fly sophisticated fighter jets which will take "years".
Britain has also agreed to send its advanced Challenger tanks. Western leaders privately understand why India is having to buy Russian oil butZelensky's speech would have made the Indian government squirm with embarrassment at being caught on the wrong side of history