US to rejoin WHO under Biden administration
President-elect says he will make sure China plays by the rules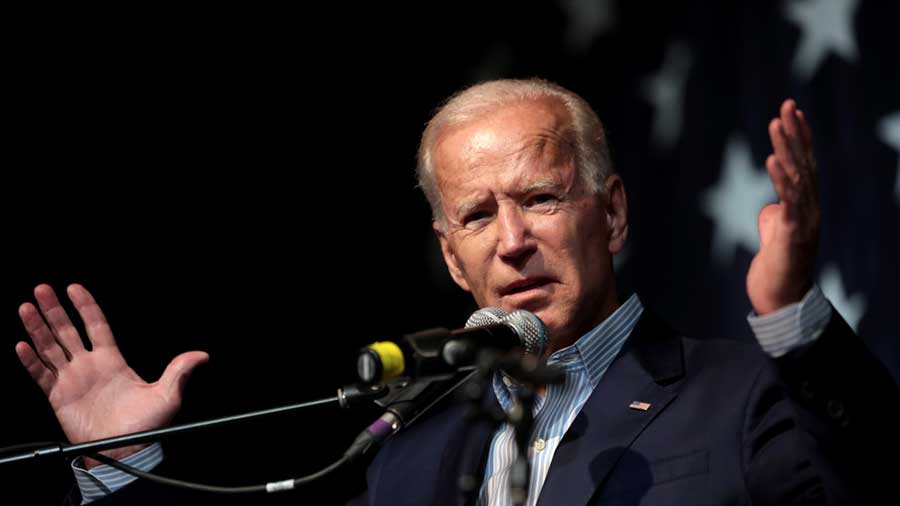 ---
Washington
|
Published 20.11.20, 01:03 PM
|
---
President-elect Joseph R. Biden Jr has announced that the US will rejoin the World Health Organisation under his administration and said that he will make sure that China plays by the rules while responding to questions regarding the comments he made during the presidential debates. 
On being asked if he could impose economic sanctions or tariffs on China, Biden had said in the debate that he wanted to penalise China over the way it has been behaving.
President Donald Trump in April had announced the decision of the withdrawal of the US from the WHO, accusing the UN organisation of failing to oversee the breakout of the Covid-19 pandemic when it began to spread in China.
"It's not so much about punishing China, it's about making sure China understands they've got to play by the rules. It's a simple proposition," Biden said at his hometown in Delaware's Wilmington, during a meeting with a group of governors.
He cited it as one of the reasons why his administration will rejoin the WHO.
"We're going to rejoin on day one as well and it needs reform, acknowledge, and rejoin the Paris Climate Accord. And we have to make sure that the rest of the world and we get together and make sure there are certain right lines the Chinese understand," the democratic President-elect said.
The Trump administration proved to be the worst phase in US-China relations as the ruling Communist Party of China, headed by President Xi Jinping, struggled to deal with it. Chinese officials have branded Donald Trump as the most elusive and unpredictable American leader ever since  former US president Richard Nixon established ties with Beijing in 1972.
Chinese strategic experts are hopeful of the Biden administration making breakthroughs in resuming high-level communication and rebuilding mutual strategic trust between the two top nations.