US Senate seeks report on Pakistan role in Taliban push
The militant offensive led to the toppling of the US-backed Afghan government and its support for the Taliban offensive in the Panjshir Valley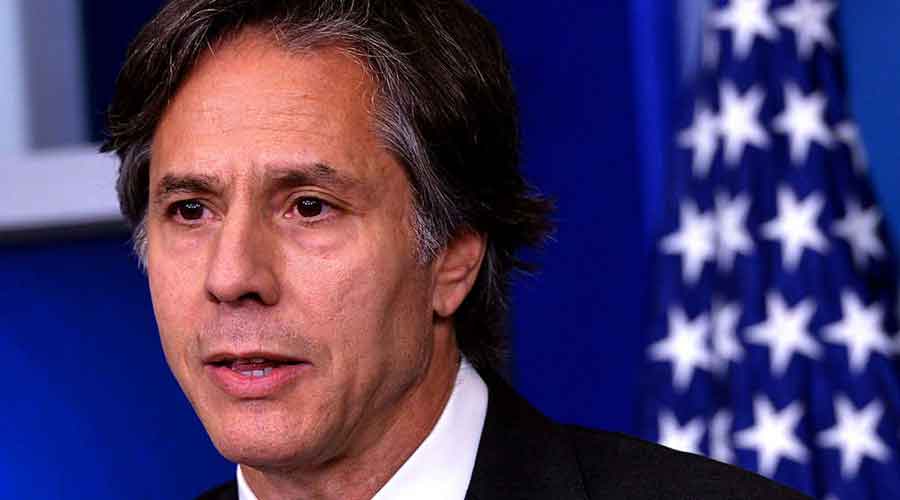 Antony Blinken
File picture
---
Washington
|
Published 30.09.21, 03:10 AM
|
---
A legislation has been introduced in the US Senate seeking a report from the secretary of state, Antony Blinken, about his assessment of Pakistan's role in the Taliban offensive that led to the toppling of the US-backed Afghan government and its support for the Taliban offensive in the Panjshir Valley.
Islamabad to term the move as "unwarranted".
Twenty-two Republican senators on Tuesday introduced the legislation in the Senate to impose sanctions on the Taliban in Afghanistan and on all the foreign governments that support the hardline Islamic group that seized power in Kabul.
The "Afghanistan Counterterrorism, Oversight and Accountability Act" also seeks a report from Blinken about his assessment of Pakistan's role in supporting the Taliban from 2001-2020.
On Wednesday, Pakistan said that the reference made towards the country in the legislation introduced in the US congress was "unwarranted". The foreign office said in Islamabad that the legislation is a reaction to the debate that is underway in Washington.
"The legislation includes references to Pakistan that are completely unwarranted. We find all such references inconsistent with the spirit of Pakistan-US cooperation on Afghanistan since 2001, including facilitation of the Afghan peace process and during the recent evacuations of American and other nationals from Afghanistan," it said.