US secretary of state Antony Blinken convenes first ministerial meeting of the Quad
There was no joint statement with three of the four participating countries — the US, Japan and India — putting out their own statements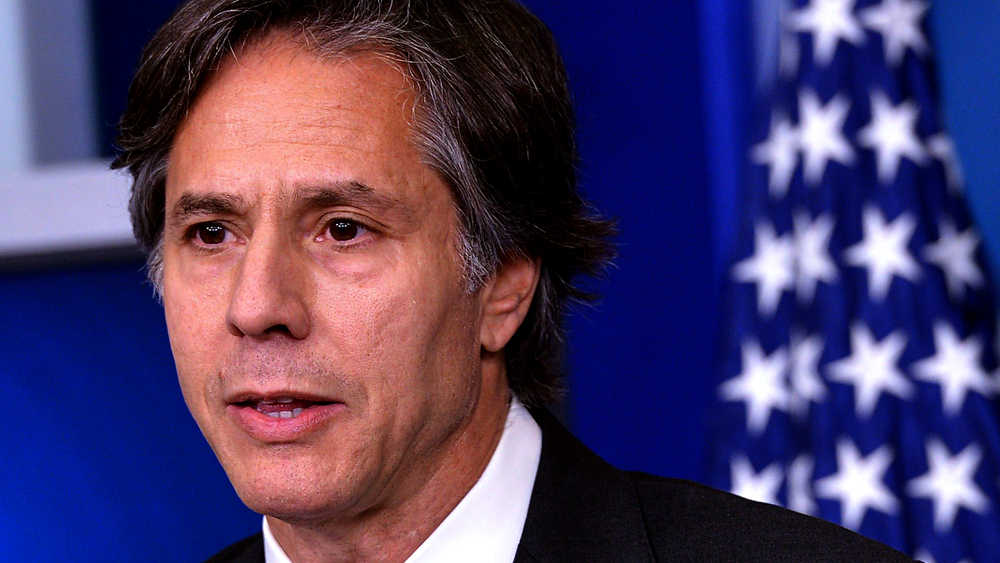 Antony Blinken.
Shutterstock
---
New Delhi
|
Published 19.02.21, 01:48 AM
|
---
US secretary of state Antony Blinken convened the first ministerial meeting of the Quad on Thursday within a month of the inauguration of the Biden administration, signalling that the Trump legacy to contain China in the Indo-Pacific will continue to receive the attention it has got since it was resurrected in 2017 after a decade.
As has always been the case with Quad meetings, there was no joint statement with three of the four participating countries — the US, Japan and India — putting out their own statements. Australia, too, is expected to do so but given the time difference, the statement could be put out on Friday.
But there was a clear toning down of the rhetoric from the US side compared to the last Quad ministerial in October 2020 when Blinken's predecessor Mike Pompeo had made a frontal attack on China while the other Quad members were more circumspect.
According to the US state department spokesman, Ned Price, the ministers discussed Quadrilateral ("Quad") cooperation on Covid-19 response and recovery, climate change, and pledged to work together to meet these challenges. They also discussed countering disinformation, counterterrorism, maritime security, the need to restore the democratically elected government in Myanmar, and the priority of strengthening democratic resilience in the broader region, Price said.
The perfunctory reiteration of commitment to the centrality of Asean was mentioned in both the Indian and US statements amid concerns that the 10-member regional grouping's convening power is eroding given that this is the second time the Quad was having a stand-alone meeting. Usually, the Quad —  be it the ministerial or official-level — has met on the sidelines of a multilateral forum; mostly Asean.
The external affairs ministry, in its statement, said: "The ministers emphasised their commitment to upholding a rules-based international order, underpinned by respect for territorial integrity and sovereignty, rule of law, transparency, freedom of navigation in the international seas and peaceful resolution of disputes.''
Further, the Indian statement said that ``it was noted that the Indo-Pacific concept had gathered growing international support, including in Europe''. Besides discussing the situation in Myanmar, the other issues on the table included climate change, cooperation in maritime security, supply chain resilience and counter-terrorism.
Though India has sought to publicly distance itself from the Quad's perceived purpose to contain China, Beijing has made its disapproval clear about the formation of such ``exclusive cliques''.