Ab ki baar…, now Modi govt is silent
External affairs ministry reserves comment on the 'political process of another country'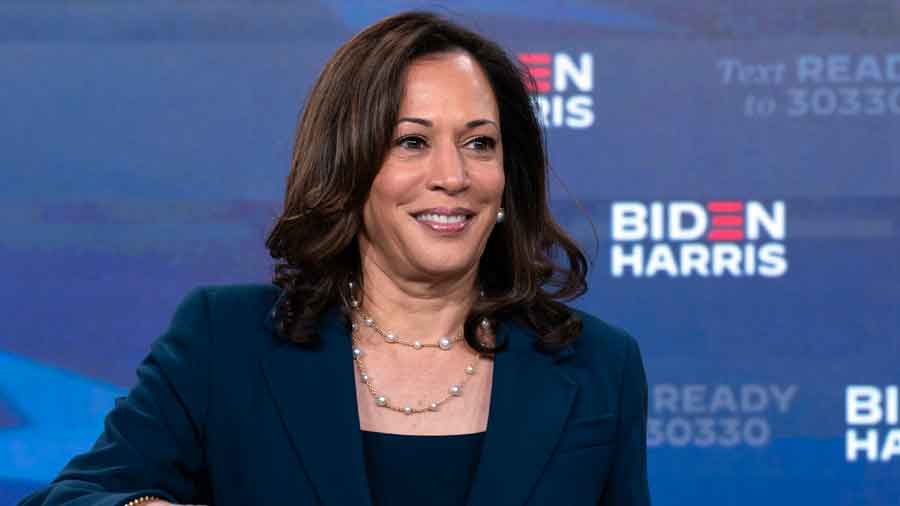 ---
---
India on Friday reserved comment on presumptive Democratic presidential candidate Joe Biden picking Indian-origin senator Kamala Harris to be his running mate, although Prime Minister Narendra Modi had hosted two campaign-style meetings for US President Donald Trump with the Indian community in full attendance bang in the middle of the American election cycle.
Asked if India had congratulated Harris on her selection to be the Democratic contender for Vice-President, external affairs ministry spokesman Anurag Srivastava said: "We would not like to comment on the political process of another country."
This was what many a former diplomat had sought to remind the government when Modi chose to invite Trump to his diaspora rally in Houston last September where the Prime Minister went to the extent of saying "Ab ki baar Trump sarkar", reworking his own 2014 Lok Sabha campaign slogan declaring it was time for him to take over.
Sharing a video clip of Modi's slogan in Trump's favour, Congress MP Shashi Tharoor tweeted: "Let no one accuse the Modi Govt of being consistently principled! MEA on India not congratulating @KamalaHarris for historic VP nomination: 'We would not like to comment on the political process of another country.'"
Asked about the implications of Modi using his election slogan for Trump, which was also interpreted by many in the US media and the President's campaign team as an endorsement, external affairs minister S. Jaishankar had said it should not be misinterpreted.
Indian organisers had pointed out that the "Howdy Modi" event was bipartisan as Democrats, too, had been invited to the public gathering.
However, many of them, including the Right-wing favourite Tulsi Gabbard, did not turn up citing prior commitments.
But Trump's team clearly saw the Howdy Modi event as an endorsement for the President in front of a large gathering of Indians who have traditionally been Democrats.
Modi backed this up with an invitation to Trump to India in February where the crown jewel was a lakh-plus rally for him in Ahmedabad before an audience that had strong links with the Indian diaspora in the US.