'NSO helped govts target activists, journalists'
US slaps trade curbs on Israel's NSO, maker of Pegasus spyware
Commerce department says NSO helped foreign governments 'maliciously target' activists, others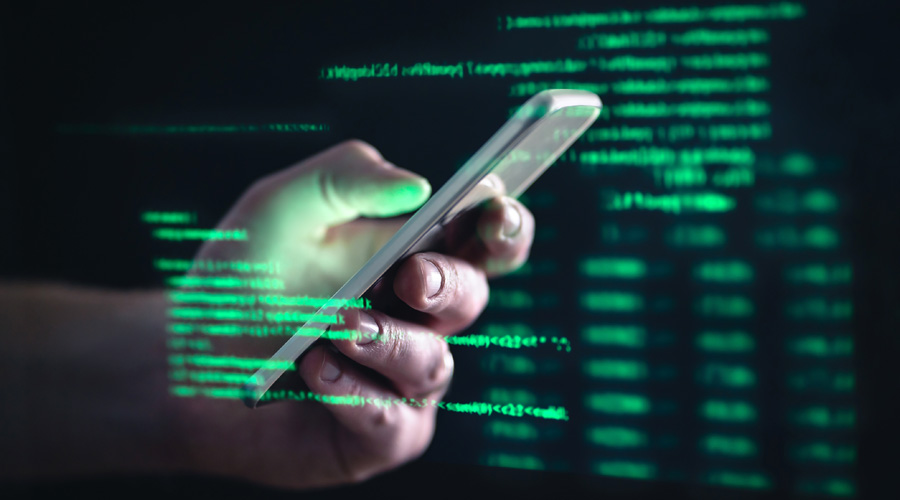 Representational file image
---
New Delhi
|
Published 03.11.21, 08:56 PM
|
---
The US government has slapped trade restrictions on Israel's NSO Group, the maker of Pegasus software, for allegedly supplying "spyware to foreign governments," that was used "to maliciously target government officials, journalists, business people, activists, academics and embassy workers."
The US decision to blacklist the NSO Group means US companies selling sensitive American technology to the Israeli firm would need to get licences from the government before any sales could take place.
The US Department of Commerce was unequivocal in stating why it had placed the NSO Group on its Entity List. NSO's tools have "enabled foreign governments to conduct trans-national repression, which is the practice of authoritarian governments targeting dissidents, journalists and activists outside of their sovereign borders to silence dissent, the department said.
"Such practices threaten the rules-based international order," the department said. NSO has said it is "dismayed" by the US decision.
Announcing the curbs, US Secretary of Commerce Gina M. Raimondo said the US was "committed to aggressively using export controls to hold companies accountable that develop, traffic, or use technologies to conduct malicious activities that threaten the cybersecurity of members of civil society, dissidents, government officials, and organizations here and abroad."
The US move comes after the Supreme Court of India last week set up a three-member independent expert technical committee overseen by a former apex court judge, Justice R.V. Raveendran, to examine allegations that the government used Pegasus, to snoop on its own citizens.
Last Thursday, Naor Gilon, Israel's new ambassador to India, said Israel did not allow companies such as the NSO to sell their products to non-governmental actors.
"... Every export of NSO or such companies needs an export licence from the Israeli government. We grant this export licence only for exporting to governments This is the only main requirement...Under the requirements, they cannot sell it to non-governmental actors," Gilon said.
Asked by reporters to elaborate further, Gilon had replied, "What's happening here in India is an internal thing for India and I would rather not go into your internal matters," he stated.
Media reports have alleged that the government used Pegasus spyware to snoop on journalists, activists and politicians, including Congress leader Rahul Gandhi. The accusations stem from an investigation by 17 media organizations, led by the Paris-based non-profit journalism group Forbidden Stories.
The NSO Group has been placed on the Entity List along with three other companies -- Israel's Candiru, Russia's Positive Technologies, and Singapore-based Computer Security Initiative Consultancy Pte. Ltd. Candiru makes surveillance technology that can be used to infiltrate PCs, particularly those using Windows software. The Russian and Singapore were targeted for allegedly trafficking in cyber-tools that help hackers access information systems.
In its statement announcing the restrictions, the Department of Commerce declared that the action was "a part of the Biden-Harris Administration's efforts to put human rights at the center of US foreign policy, including by working to stem the proliferation of digital tools used for repression. This effort is aimed at improving citizens' digital security, combatting cyber threats, and mitigating unlawful surveillance."
Reporting the restrictions, leading Israeli daily Haaretz said: "The NSO group is the largest cyber-espionage firm in Israel, valued at over $1 billion, and specializing in cellphone hacking. Candiru, a younger company, specializes in hacking computers. Over the years, countless investigations, spearheaded by the Pegasus Project, have been published on NSO in particular and the misuse of its spyware."
Haaretz also reported that an agreement had been reached between Israeli Prime Minister Naftali Bennett and French President Emmanuel Macron to deal, "discreetly" with the spying on the French president himself and other senior government officials using Pegasus. French media reports say it appears the Moroccan government may have been behind the spying on these officials.
In India, the government stonewalled the Supreme Court's efforts to get more information about the use of Pegasus software and a statement in Parliament by the Information and Technology Minister Ashwini Vaishnaw did not satisfy opposition members.
Vaishnaw told lawmakers in parliament there was no substance to the reports of spying and declared that Indian rules ensure that "unauthorised surveillance does not occur." 
The government has declined to answer questions about whether India had purchased Pegasus spyware for surveillance. But senior opposition Congress leader P. Chidambaram said the Israeli envoy's comments proved the Indian buyer of Pegasus "was certainly the Government of India."
Chidambaram tweeted: "After the Supreme Court's wise and bold order in the Pegasus controversy, the first skeleton has tumbled out... Israel's Ambassador publicly stated that Pegasus spyware was sold only to the government. So, in India's case, the buyer was certainly the Government of India."