UK's Asian Covid fighter dilemma
Workers from ethnic minority backgrounds are being 'disproportionately affected by Covid-19'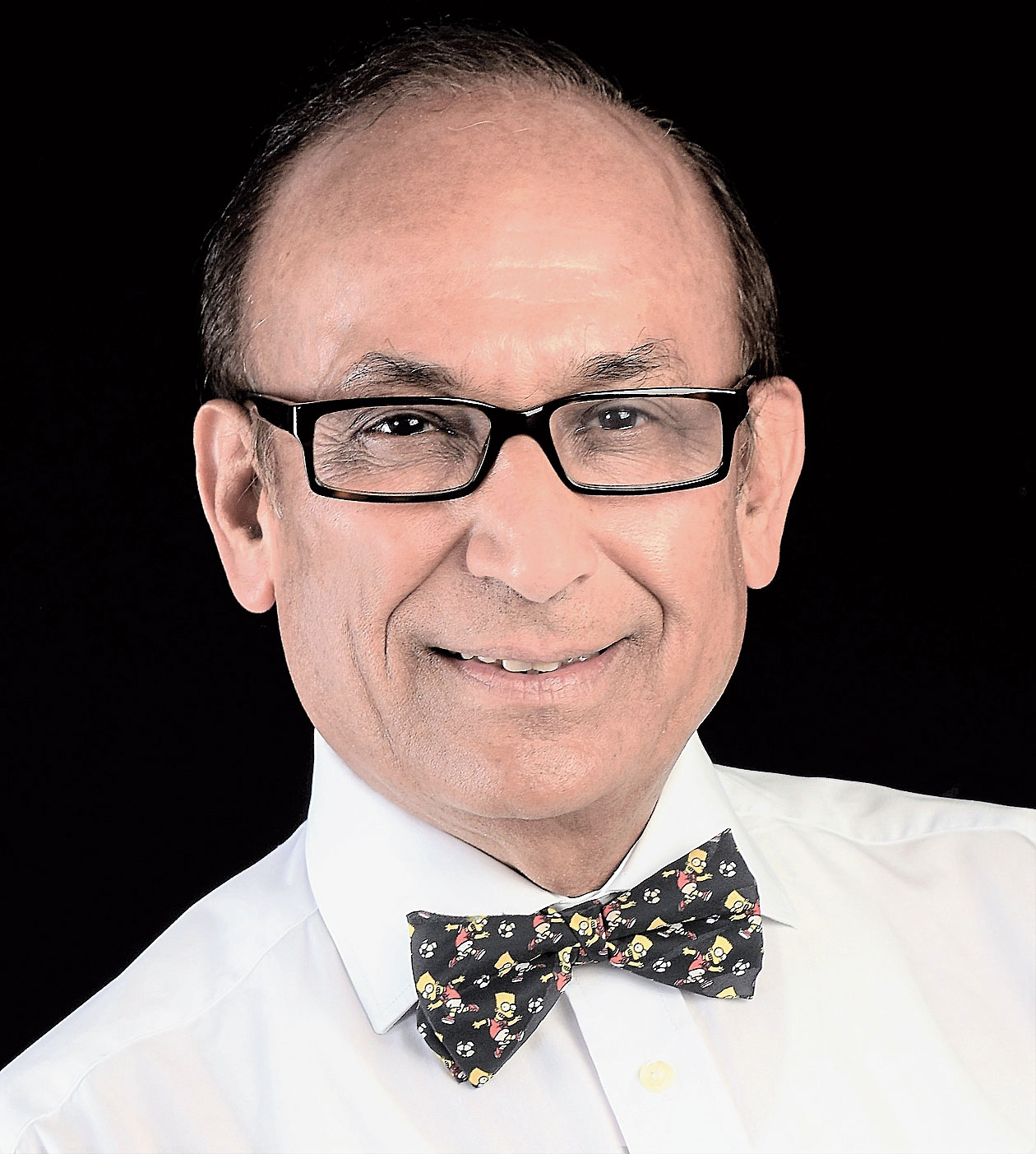 British Association of Physicians of Indian Origin president Ramesh Mehta
Sourced by the correspondent
---
London
|
Published 01.05.20, 12:40 AM
|
---
Ramesh Mehta, president of Bapio — British Association of Physicians of Indian Origin — sums up the dilemma facing the NHS which is being called up to protect Asian and black healthcare workers who have been dying in disproportionate numbers during the current coronavirus pandemic.
Mehta, who was given an OBE in 2017 for his "exemplary services to the NHS, spanning over thirty years" and served until his retirement as a consultant and lead paediatrician at Bedford Hospital, told The Telegraph on Thursday: "There are 65,000 doctors of Indian origin in the NHS —they are the backbone of the NHS."
The question now is how to protect them.
A possible solution now emerging, following recommendations from Bapio to leaders of the NHS, is that elderly Indian doctors with underlying health conditions who have come out of retirement could be switched to non-Covid wards.
A letter from NHS England urges health trusts to make "appropriate arrangements", which could include moving those from ethnic minority backgrounds away from the front line to non-patient facing roles.
The official guidance says UK data is showing these workers are being "disproportionately affected by Covid-19".
NHS chief executive Simon Stevens said Public Health England had been asked by the department for health and social Care to look into the issue.
He added: "In advance of their report and guidance, on a precautionary basis we recommend employers should risk assess staff at a potentially greater risk and make appropriate arrangements accordingly."
It could mean BAME (black and minority ethnic) health workers being relocated to different roles within the NHS or ensuring they are adequately fitted with personal protective equipment (PPE).
Data from the Intensive Care National Audit and Research Centre has suggested 34.5 per cent of critically ill Covid-19 patients have BAME backgrounds. This is despite just 10.8 per cent of the population being black or Asian, according to the 2011 census. Indians are the worst affected.
The NHS guidelines have been misunderstood in some quarters. Some think all Indian doctors and nurses and other ethnic minority employees are being withdrawn from frontline duties. If that was case, one reader argued in the Daily Mail, there would be very little point in recruiting them from overseas.
The chairman of the British Medical Association council, Chaand Nagpaul, clarified: "it's about redeployment. (There is) plenty of NHS work for doctors in non-Covid facing situations."
And Mehta also told The Telegraph that some 2,000 doctors have come out of retirement to serve the NHS in its hours of need in response to an appeal from the Prime Minister Boris Johnson: "Most of them are about 65, some of them are 70, 75, also they have come back. There are a couple of thousand. They are not just Asian, but all nationalities, including whites as well."
He said that vulnerable Indian doctors "should not work in the Covid area – of course, not".
He explained: "The NHS is a big thing — it does not do just Covid. Lots of normal things are happening — people are having heart attacks, people are having cancer so while the young doctors are moved into the Covid wards, all other services that NHS can provide can be done by these people who are coming back now."
Bapio has suggested a questionnaire which can be filled in by doctors to assess whether they are at risk: "Are they healthy people? Do they have any other conditions (such as diabetes or heart disease)? How old are they? Are they generally fit people or not? That is the screening. This is not the screening for Covid."
Bapio, he said, had made its recommendations to the NHS bosses. "That's why they had to take this action."
He emphasised: "Asian workers can't be withdrawn from the frontline – that can't happen. All the BAME doctors are in the frontline.
Most of the healthcare workers who are dying are BAME people – what we have realised is the importance of BAME workers to the NHS.
"The small percentage related to age and comorbidity needs to be protected. That does not mean all Asian doctors will be withdrawn – it does not mean that.
"Younger people who are mostly junior doctors – they don't have any problems. They should not have any problems. This is mostly with senior, elderly consultants who are likely to have an issue and that is why screening is important."