Ukraine's food supply in crisis: United Nations
Movement of goods have slowed down because of insecurity and the reluctance of drivers: WFP coordinator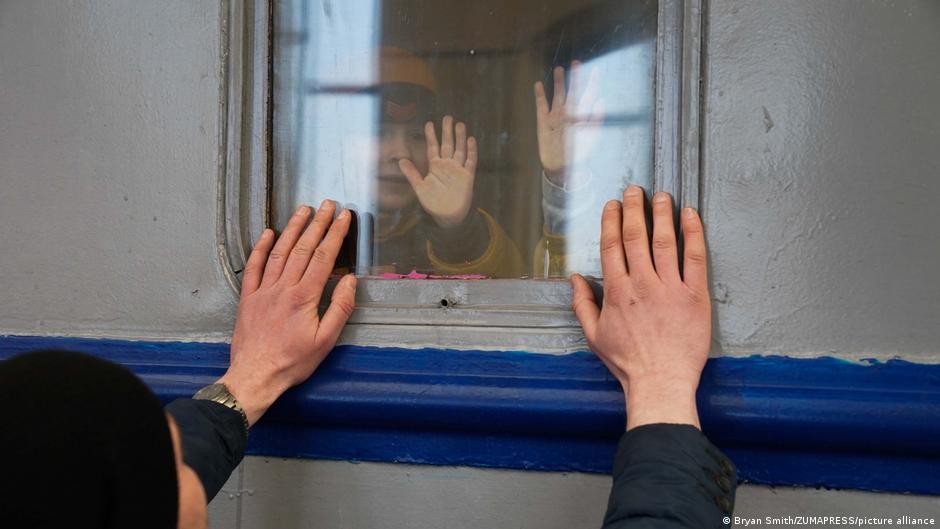 WFP, which feeds people in global crisis zones, also buys nearly half of its wheat from Ukraine
File Photo
---
Kyiv/Lviv
|
Published 19.03.22, 01:17 AM
|
---
Ukraine's food supply system is falling apart under Russia's invasion, with infrastructure destroyed and shops and warehouses growing empty, the UN said on Friday.
With Moscow trying to regain the initiative in a stalled campaign, Russia fired missiles at an airport near Lviv, a city where hundreds of thousands found refuge far from Ukraine's battlefields.
More than three weeks since President Vladimir Putin launched an invasion to subdue what he calls an artificial state undeserving of nationhood, Ukraine's elected government is still standing and Russian forces have not captured a single big city.
Russian troops have taken heavy losses while blasting residential areas to rubble, sending more than 3 million refugees fleeing. Moscow denies it is targeting civilians in what it calls a "special operation" to disarm its neighbour.
Jakob Kern, emergency coordinator for the crisis at the UN World Food Programme, said via a Geneva media briefing by videolink from Krakow, Poland, that Ukraine's "food supply chain is falling apart. Movements of goods have slowed down due to insecurity and the reluctance of drivers".
WFP, which feeds people in global crisis zones, also buys nearly half of its wheat from Ukraine. Kern said the war has already driven global food prices to all time highs, and could cause "collateral hunger" in poor countries worldwide.
"Inside Ukraine our job is in effect, to replace the broken commercial food supply chains," he added, describing this as a "mammoth task".
 The UN agency has pre-positioned bulk food, wheat flour and food rations outside cities under fire. It has so far delivered 12,000 tonnes of food within the country, all sourced from within Ukraine. While Ukraine is a major producer of wheat and corn, WFP will be importing food there as part of an expanding emergency operation that aims to assist more than 3 million people.
 Currently, it is readying 8,000 tonnes of food to enter from neighbouring countries, Kern said.
 WFP buys nearly half of its global wheat supplies from Ukraine and Kern said that the crisis there since the Russian invasion on February 24 had pushed up world food prices sharply.
"With global food prices at an all-time high, WFP is also concerned about the impact of the Ukraine crisis on food security globally, especially hunger hot spots," he said, warning of "collateral hunger" in other places like Yemen and Lebanon that rely heavily on Ukraine imports.
 The agency is paying $71 million a month extra for food this year due to both inflation and the Ukraine crisis, he said, adding that such an amount would cover the food supplies for 4 million people. "We are changing suppliers now but that has an impact on prices," he said. "The further away you buy it, the more expensive it gets."
Russia has been intensively shelling Ukrainian cities, especially Chernihiv, Sumy, Kharkiv and Mariupol.
Pope slams invasion
Pope Francis, ramping up his implicit criticism of Russia, on Friday called the war in Ukraine a "perverse abuse of power" waged for partisan interests which has condemned defenceless people to violence.  
The pope has not actually named Russia in his condemnations but he has used phrases such as "unacceptable armed aggression" to get his point across and on Friday spoke of "people defending their land" and escaping bombardments. "The tragedy of the war taking place in the heart of Europe has left us stunned," he said.
His latest condemnation came in a message to a Catholic Church conference in Bratislava, the capital of Slovakia. "Once more humanity is threatened by a perverse abuse of power and partisan interests which condemns defenceless people to suffer every form of brutal violence," he said.