Ukraine crisis: Outpost blockade irks Russia
Ukrainian official describes a lull in fighting there as the 'calm before the storm'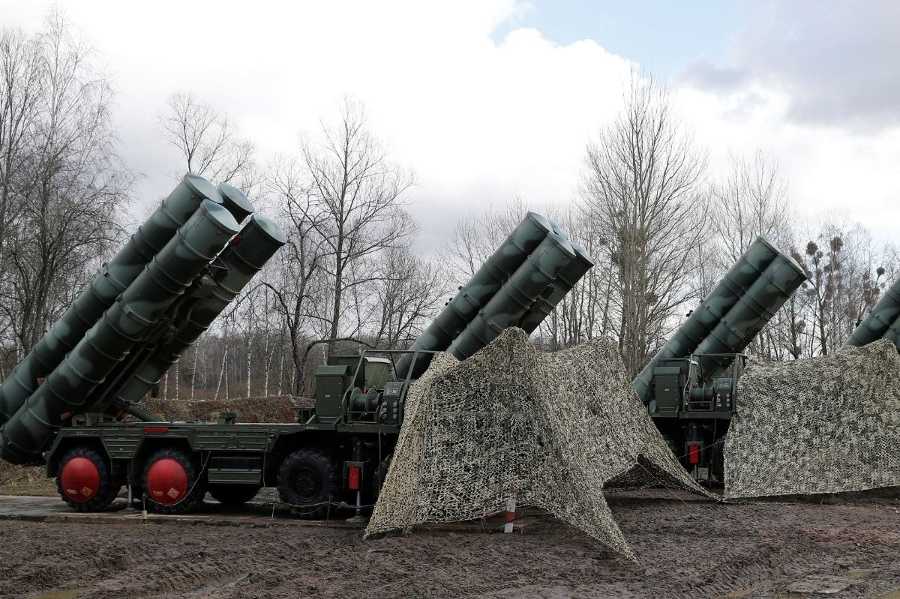 Representational Image
File Photo
---
Kyiv
|
Published 22.06.22, 12:55 AM
|
---
Russia threatened on Tuesday to punish Lithuania with measures that would have a "serious negative impact" for blocking some shipments by rail to Moscow's Baltic Sea enclave Kaliningrad, the latest dispute over sanctions imposed over war in Ukraine.
On the ground in eastern Ukraine, Russia's separatist proxies said they were advancing towards Kyiv's main battlefield bastion. A Ukrainian official described a lull in fighting there as the "calm before the storm".
European countries, faced with the prospect that war and sanctions could lead Moscow to cut gas deliveries next winter, were searching for ways to protect their economies and keep the heat and power on.
Diplomatic attention has turned towards Russia's Kaliningrad enclave, a Baltic Sea port and surrounding countryside that are home to nearly a million Russians, connected to the rest of Russia by a rail link through EU- and Nato-member Lithuania.
Lithuania has shut the route for transport of steel and other ferrous metals, which it says it is required to do under EU sanctions that took effect on Saturday.
Russian officials have said other basic goods have been blocked as well. Video footage from the enclave showed some panic buying over the weekend at shops selling construction materials.
Nikolai Patrushev, secretary of Russia's Security Council, visited the enclave on Tuesday to chair a security meeting there. He said Lithuania's "hostile" actions showed that Russia could not trust the West, which he said had broken written agreements over Kaliningrad.
"Russia will certainly respond to such hostile actions," Patrushev was quoted as saying by state news agency RIA.
"Appropriate measures" were being worked out, and "their consequences will have a serious negative impact on the population of Lithuania", he said without giving details.
Lithuanian Prime Minister Ingrida Simonyte said it was "ironic to hear rhetoric about alleged violations of international treaties" from Russia, which she accused of violating "possibly every single international treaty".
She denied Lithuania's actions amounted to a blockade and repeated Vilnius's position that it is only implementing sanctions imposed by the EU. Moscow summoned EU envoy Markus Ederer to the Russian foreign ministry on Tuesday. EU spokesperson Peter Stano said Ederer asked the Russians at the meeting "to refrain from escalatory steps and rhetoric".
The stand off creates a new source of confrontation on the Baltic, a region already set for a security overhaul that would hem in Russia's sea power as Sweden and Finland apply to join Nato and put nearly the whole coast under alliance control. The EU has sought to deflect responsibility from the Lithuanians, saying the policy was collective action by the bloc.