Ukraine crisis: Dmitri Muratov's paper suspends publication
This leaves Russia without any major media outlets critical of the Kremlin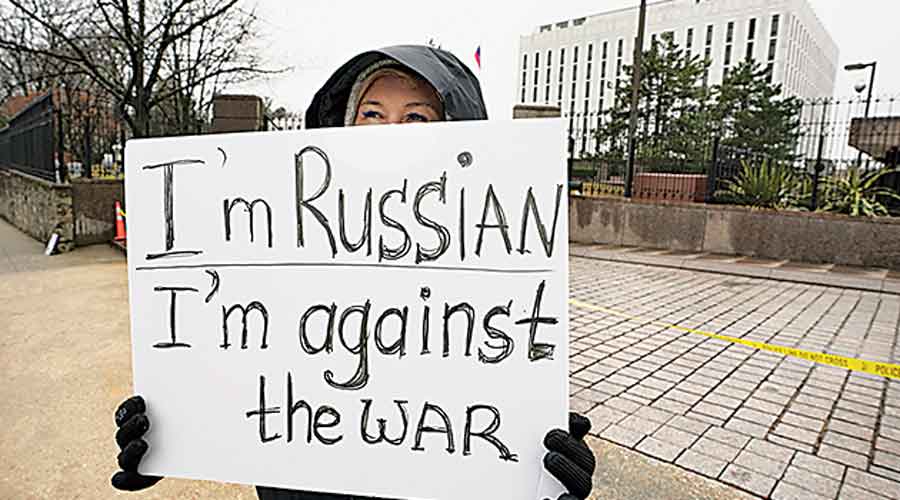 Representational image.
File Photo.
---
Published 29.03.22, 03:39 AM
|
---
Novaya Gazeta, the Russian newspaper that helped define fearless journalism in the post-Soviet era and whose editor shared the Nobel Peace Prize last year, suspended publication on Monday, leaving Russia without any major media outlets critical of the Kremlin as it wages war in Ukraine.
The newspaper, led by Dmitri A. Muratov, the Nobel-winning editor, said it would cease publishing in print and online until the end of the fighting — or what it called, in keeping with Russia's new wartime censorship law, "the special operation on the territory of Ukraine". Earlier in the day, the paper received a second warning from Russia's telecommunications regulator that threatened to shut it down or revoke its licence, Muratov said.
"We kept working until the last possible second," Muratov said in a phone interview. "The newsroom will remain, we're not going anywhere, and we will think about what new products we can make and will think about ways to return to our audience."
But Muratov acknowledged that he could not say what exactly those products would be or when the paper could resume publication. His newspaper, which has suffered the murders of six of its journalists in its three-decade existence, held out longer than any other independent media outlet based in Russia amid President Vladimir V. Putin's brutal crackdown on what remained of the country's free press.
Russia's only independent television news channel, TV Rain, suspended operations shortly after the war began in late February, and the country's most popular liberal radio station, Echo of Moscow, was shut down by its board at around the same time.
Hundreds of Russian journalists fled the country, fearing enforcement of a law signed by Putin this month.
Rather than shut down immediately, Novaya tried to keep reporting, publishing several searing, eyewitness articles from the front lines in Ukraine.
To try to avoid prosecution, Muratov made some compromises, such as avoiding use of the word "war" to describe the invasion, which the Kremlin insists should be called a "special military operation."
On Sunday, he decided not to publish an interview with President Volodymyr Zelensky of Ukraine after Russia's telecommunications regulator ordered Russian news outlets to refrain from printing it.
(New York Times News Service)