UK theatres to adopt gender-neutral terms
Ladies, gentlemen, time's up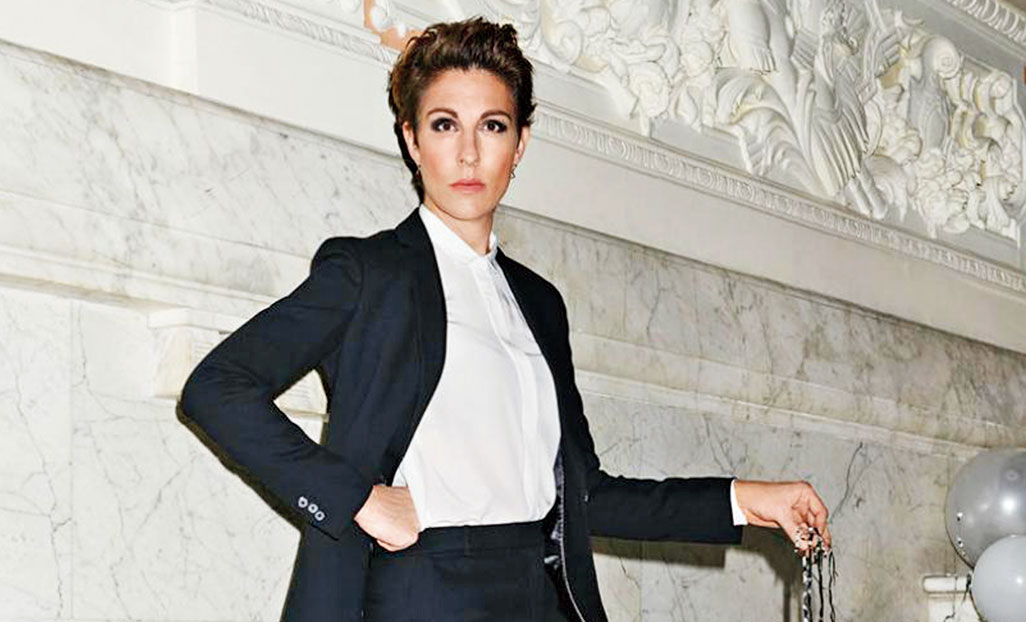 Tamsin Greig starred as Malvolia in the National Theatre's gender-fluid Twelfth Night
(Sourced by Correspondent)
---
London
|
Published 03.11.19, 08:43 PM
|
---
Eight decades after Alfred Hitchcock got the lady to vanish on the silver screen, she is set to disappear from the stage too.
But unlike the 1938 thriller The Lady Vanishes, in which a flesh-and-blood woman (played by May Whitty) evaporated from a running train, it's the word "lady" that will be making its exit this time — along with her opposite number.
The expression "ladies and gentlemen" is being phased out from Britain's theatres in favour of something more gender neutral, it was confirmed on Sunday.
This has already happened on the London Underground where, two years ago, the Labour mayor Sadiq Khan began listening to the concerns of the LGBT (lesbian, gay, bisexual, transgender) community and introduced phrases such as "Good morning everyone" and "Good afternoon everyone".
Last week Equity, the trade union that represents actors and entertainers, released its new guidelines for people working with LGBT performers. Venues are now being encouraged to adopt "gender-neutral terminology for collective calls, both front of house and backstage".
On Sunday, "Patrick in Stepney Green (East London)", an irate caller, reflected the Right-wing reaction by telling the LBC London talk radio station that this was "political correctness gone mad".
The programme's presenter, Nick Ferrari, agreed that the move was "weird".
Susie Green, the CEO of gender identity charity Mermaid, rejected the criticism.
"I think it's great because language evolves all the time and we know that young people are challenging the gender spectrum and there's much more diverse language coming out," she told Ferrari.
"At some point in the future, that ('ladies and gentlemen') will be seen as archaic. Language moves on."
Green added: "It's not around the fact that 'ladies and gentlemen' per se is offensive --- what it does do is that it excludes anybody who doesn't fit into 'ladies and gentlemen' and I don't think anybody really would be offended at not being called 'ladies and gentlemen' any more."
In Britain's theatres, it has been commonplace for men to play women for several years. Two years ago, the actress Tamsin Greig was cast as "Malvolia" -– transformed from Malvolio -– in a production of Shakespeare's Twelfth Night at the Royal National Theatre.
A spokesperson for the National told The Sunday Times: "We do not use 'ladies and gentlemen' back of house and this is being phased out in our front-of-house announcements."
The newspaper highlighted that for decades, "Ladies and gentlemen, please make your way to your seats" was the way theatregoers were gently coaxed back from the bar for the second half.
It added that "some LGBT campaigners argue that phrases such as 'ladies and gentlemen' are outdated and inappropriate for people who identify neither as male nor female but instead as non-binary".
Other major theatres are also falling in line. The Royal Shakespeare Company said it would undertake a "comprehensive review" of its front-of-house procedures, including "all announcements, signage and the introduction of some gender-neutral facilities".
A spokesperson added that the company welcomed the Equity guidelines and would "strive to create environments which welcome and support trans people and people who identify their gender as fluid".
The Royal Opera House in Covent Garden confirmed that it still used "ladies and gentlemen" when speaking to the audience, but said it would now "carefully consider the latest guidance from Equity".
Sadler's Wells, the north London theatre that is about to turn the Hindi movie Umrao Jaan into a musical, and the Barbican Centre in the City say they have removed gendered phrases from their public address systems.
Nica Burns, a co-owner of Nimax Theatres, which controls six of the biggest West End venues, including the Apollo and the Garrick, said they too had begun to change and often opted for a simple "good evening" or "welcome".
She said: "Coming to the theatre is a shared and communal experience in one single auditorium and we want to please our audience and give them a great evening. We wouldn't want anyone to feel offended or annoyed."
The Sunday Times, though, had a little dig at Equity by saying the actors' union was silent on whether Shakespeare's Two Gentlemen of Verona should be renamed.
The Indian expression "Bhaiyo aur behno (Brothers and sisters)" may not pass the UK gender test because LGBT campaigners will argue that not everyone self-identifies as a boy or a girl.