Gujarat riots: UK MP's call for return of victim bodies
The demand was made by Kim Leadbeater, member for Batley and Spen in the Yorkshire and The Humber region of England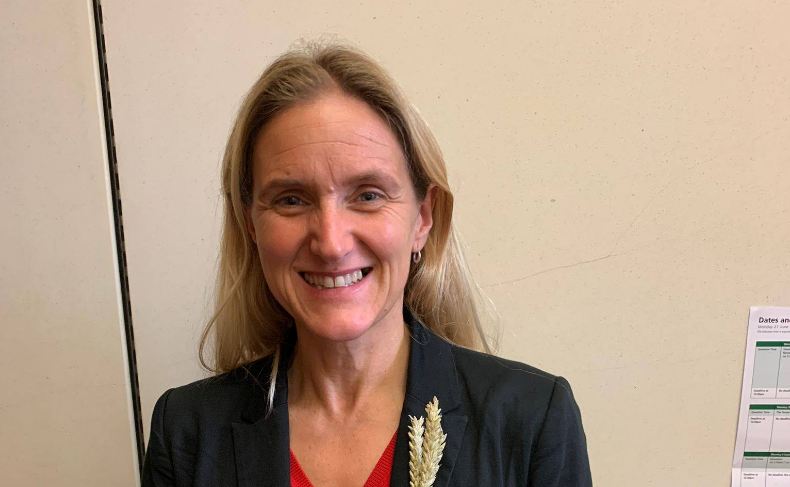 Kim Leadbeater spoke in a Westminster committee room where a small groups of MPs marked the 20th anniversary of the Gujarat riots.
Facebook
---
London
|
Published 10.02.22, 04:13 AM
|
---
A Labour MP has asked for the repatriation of the bodies of three victims of the Gujarat riots on behalf of her constituents, and also for a coroner in the UK to conduct an inquest into the circumstances of their deaths.
The demand was made by Kim Leadbeater, member for Batley and Spen in the Yorkshire and The Humber region of England. Her elder sister, Jo Cox, was the MP for the constituency from May 7, 2015,  to June 16, 2016, when she was fatally stabbed and shot by Thomas Mair, a man with far Right extremist views now serving a life sentence for murder.
Leadbeater spoke in a Westminster committee room where a small groups of MPs marked the 20th anniversary of the Gujarat riots. Foreign office minister Amanda Milling said the demand for the return of the bodies would be supported by the British government.
Leadbeater said in her impassioned speech: "Even now, as we approach the 20th anniversary of those events, there is no agreement on the facts of what happened, never mind about who was or was not complicit in instigating the violence or allowing it to continue.
"All we can say with certainty is that at the very least 1,000 people lost their lives, and that the majority of them were Muslims."It is not my role here in the British Parliament, very distant in both time and location from those horrific occurrences, to pass judgment. I wouldn't be able to do so even if I wanted to. What I can do, and what I very much do want to do is to consider the facts of what happened from the point of view of the families of those who lost their lives, or were seriously injured. That is what today is about — acknowledging the loss, and hopefully, providing some comfort, and maybe even some closure for those families.
"Every act of violence has repercussions, well beyond those caught up directly in it.
"Many, many people lost their lives in the rioting. I cannot speak for the families of all of them, other than to say that whatever your background, whatever your faith or religion, whatever your politics, if you have any, the suffering you feel is no different to anybody else's. Every family's story will be different. But I want to talk about one family in particular, as they are constituents of mine in Batley and Spen, and are indeed with us here today in the public gallery, along with relatives and supporters.
"On the 28th of February 2002, four tourists were on their way back from visiting the Taj Mahal, which should have been the trip of a lifetime. Their names were Shakeel and Saeed Dawood and their 18 year old nephew Imran, and their childhood friend, Mohammad Aswat.
"Not long after they crossed the state border into Gujarat, their Jeep was stopped at a roadblock. A mob encircled the vehicle demanding to know their religion. They replied that they were Muslim, and that they were British citizens on holiday. In the violence that followed Shakeel, Saeed, Mohammad and their driver were all killed. Miraculously, although Imran Dawood was left for dead, he survived, and he is with us today. It is only through his testimony that we know the circumstances of what happened. He remembers Saeed and Shakeel pleading for their lives to be spared. "
"Nothing that is said or done today can bring Shakeel, Saeed or Mohammad back. But that doesn't mean that nothing can be done to provide some comfort to the Dawood family. And after 20 years, possibly even some sense of being able to move forward with their lives. It causes them enormous hurt that the remains of their three young men have never been returned to them.
"So I'd asked the minister to investigate with the Indian authorities, whether the repatriation of the remains is possible."
And if so that it should happen as soon as practicable. They have also asked about the possibility of an inquest being conducted in this country, a request that I have passed on to the coroner.
"The Dawood family tell me that recent reports of renewed anti-Muslim violence only make it harder for them to move on with confidence that the terrible events of 2002 could never happen again." 
The debate goes into parliamentary records.