UK girl who joined IS wants to return
I just want to come home to have my child, says Bangladeshi from London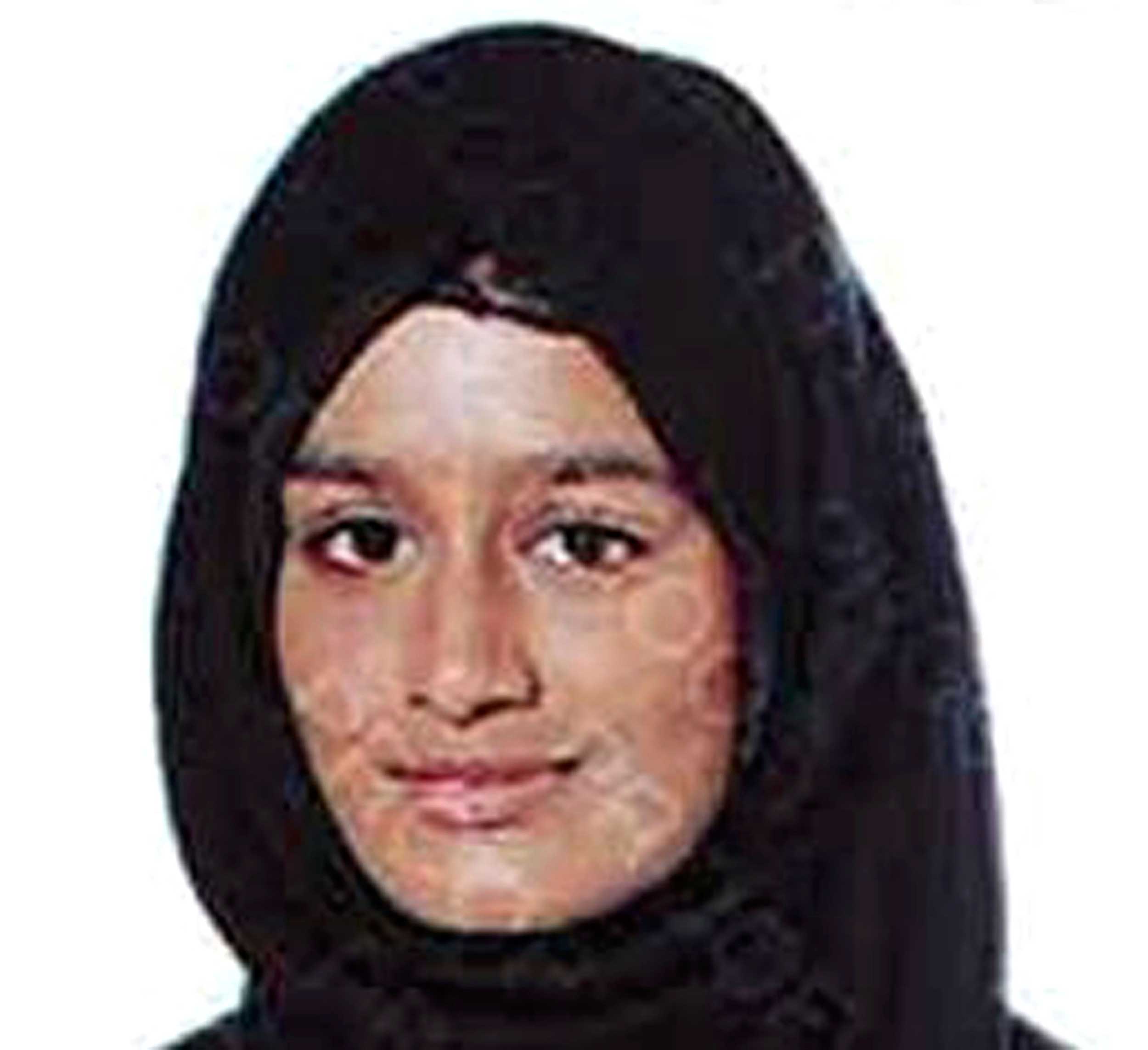 ---
London
|
Published 14.02.19, 11:23 PM
|
---
A Bangladeshi schoolgirl from London, who ran away with two of her class friends to join the Islamic State terrorist group in Syria four years ago, is causing a moral and security dilemma for the British political establishment by demanding she be let back into the UK.
But Shamima Begum is not the 15-year-old who lied to her parents in February 2015 and instead used her elder sister's passport to fly to Turkey with two fellow pupils, Amira Abase and Kadiza Sultana from the Bethnal Green Academy in East London. She and her friends flew to Turkey and then joined the Islamic State "caliphate" by slipping across the border into Syria.
They were following the path followed previously by another pupil, Sharmeena Begum, from the same school, which appeared to have turned into an institution churning out terrorist sympathisers.
When the girls reached the Islamic state stronghold of Raqqa, they were farmed out to various men.
Shamima said she preferred someone English speaking, and 10 days later was allocated a 27-year-old Dutch extremist Yago Riedijk, a Muslim convert from Arnhem, with whom she has two children, neither of whom has survived.
She is expecting a third day any day now.
Of the other girls, Kadiza was reported killed in an airstrike on Raqqa in May 2016. Amira and Sharmeena were thought to be alive two weeks ago but Shamima is unsure whether they have survived the latest bombings.
In an account of life as an extremist bride given to Antony Loyd, a reporter for The Times, who found Shamima in a refugee camp, the 19-year-old said: "I don't regret coming here."
She added: "I'm not the same silly little 15-year-old schoolgirl who ran away from Bethnal Green four years ago."
She told the paper: "The caliphate is over. There was so much oppression and corruption that I don't think they deserved victory. I know what everyone at home thinks of me as I have read all that was written about me online. But I just want to come home to have my child. That's all I want right now. I'll do anything required just to be able to come home and live quietly with my child."
She claimed that "when I saw my first severed head in a bin it didn't faze me at all. It was from a captured fighter seized on the battlefield, an enemy of Islam. I thought only of what he would have done to a Muslim woman if he had the chance".
She also poured scorn on the western hostages she had watched being beheaded on videos.
She said: "Journalists can be spies too, entering Syria illegally. They are a security threat for the caliphate." Whether such sentiments will encourage the authorities to let her back remains to be seen.
Security minister Ben Wallace said: "Everyone who returns from taking part in the conflict in Syria or Iraq must expect to be investigated by the police to determine if they have committed criminal offences, and to ensure that they do not pose a threat to our national security."
He made clear that "I'm not putting at risk British people's lives to go and look for terrorists or former terrorists in a failed state — there's consular services elsewhere in the region and the strong message this government has given for many years is that actions have consequences."
Shamima has not seen her husband since he surrendered to a group of Syrian fighters allied to the Syrian Democratic Forces.
Loyd, who interviewed Shamima after the family had escaped from the Islamic State, responded: "She is the 15-year-old schoolgirl who was groomed and lured to the caliphate, and four years later, with that background, she is an indoctrinated extremist bride.
"She didn't express regret, she said she had no regrets, she was calm and composed but she was also in a state of shock — she had just come out of a battlefield, nine months pregnant, many of her friends dead and she's gone through air strikes and all the rest of it — so I wouldn't want to rush to judge her too harshly."
Shamima's local MP, Rushanara Ali, a Bangladeshi who represents Bethnal Green and Bow, expressed her reservations: "If it is the case that Shamima Begum is trying to return to the UK, it is now a matter for the UK police, security services and the Foreign Office, who will rightly need to consider public safety and our national security in cases such as these."
Around 800 men, women and children from Britain went to Syria and Iraq to join Islamic State — but 400 returned of whom 40 have so far been prosecuted for terrorism offences.