UK, France & Germany warn Iran, threaten curbs
Clock ticking for Tehran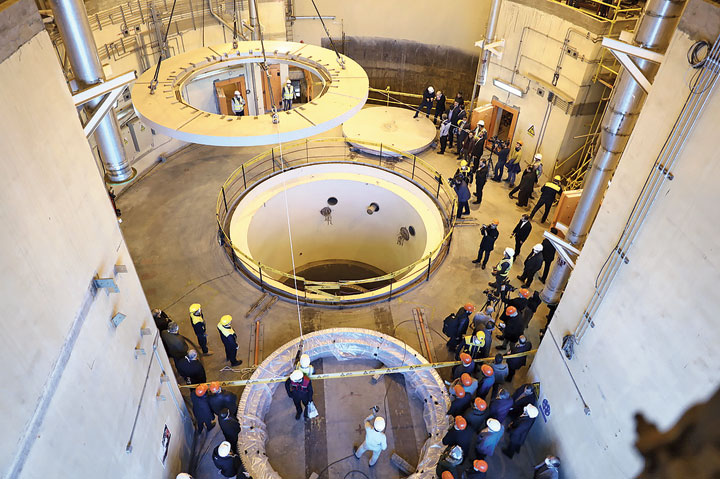 ---
|
Brussels
|
Published 14.01.20, 07:31 PM
---
Britain, France and Germany on Tuesday formally accused Iran of breaking the 2015 agreement that limited its nuclear programme, taking the first step toward reimposing further UN sanctions.
The European countries triggered the dispute resolution mechanism under the 2015 deal, setting the clock running on what could be some 60 days of negotiations with Iran about coming back into full compliance.
That process could end up with a "snapback" of UN sanctions on Iran that had been suspended under the deal, including an arms embargo.
The move, which had been expected for more than a week, was delayed when the US killed a top Iranian commander, Major General Qassem Soleimani, with repercussions that are still playing out in Iran and across the region.
President Trump withdrew in 2018 from the deal, which was negotiated under President Barack Obama, and he has imposed several rounds of American sanctions on Iran. In response, Tehran has repeatedly moved beyond the limits that the agreement had placed on its uranium enrichment, raising fears that it could be close to building an atomic bomb.
The Europeans want to save the deal and persuade both Washington and Tehran to begin a new set of negotiations about missile development and Iran's regional activities, a senior European official said.
But the three European countries, all signatories to the deal known as the Joint Comprehensive Plan of Action, or JCPOA, clearly felt that they had to respond to Iran's movement away from compliance.
In a joint statement, the foreign ministers of Britain, France and Germany said that they had warned Iran on December 6 that "unless it reversed course, we would have no choice but to take action within the framework of the JCPOA, including through the dispute resolution mechanism".
But Iran "has chosen to further reduce compliance", the statement said. "We have therefore been left with no choice," but trigger the mechanism "in good faith, with the overarching objective of preserving the JCPOA and in the sincere hope of finding a way forward through constructive diplomatic dialogue".
The three countries reiterated that they opposed Trump's withdrawal from the deal and were not joining his campaign of "maximum pressure" to cripple Iran economically. "Our hope is to bring Iran back into full compliance," they said.
There was no immediate reaction from Tehran.
The 2015 agreement restricted how many centrifuges Iran could use to enrich uranium — increasing the percentage of U-235, the rare isotope crucial to its use in nuclear fission — how highly it could enrich the metal, and how much uranium it could stockpile.
It has taken a series of steps beyond those limits, trying in vain to pressure the Europeans to make good on a commitment to ease the economic pain of American sanctions.