Tata-owned Land Rover saves Prince Philip in car crash
Shocked and shaken Prince told police he had been dazzled by the winter sun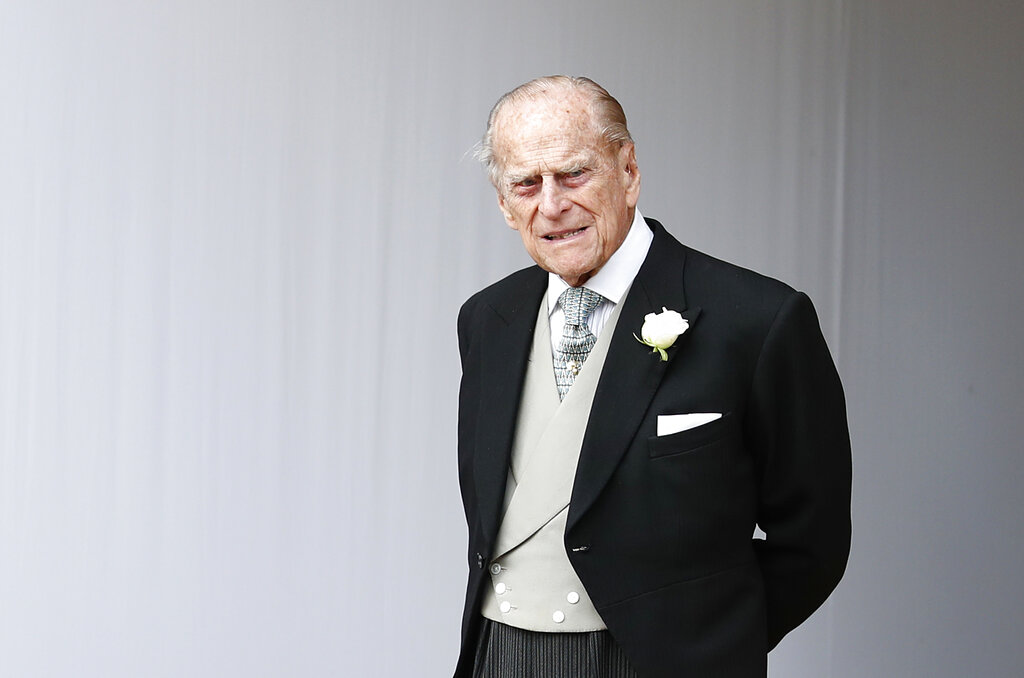 ---
|
London
|
Published 19.01.19, 08:51 AM
---
Only the robustness of a Tata-owed Land Rover Freelander saved the 97-yearold Duke of Edinburgh from possible fatal injuries when he came out of a side road on the Sandringham estate in Norfolk, and was hit by a smaller Kia car travelling at 60mph on the main A149 road to Hunstanton.
Prince Philip told police he had been dazzled by the winter sun at 2.45pm on Thursday.
So great was the collision that Prince Philip's heavy armoured-plated 4x4 somersaulted and rolled over to the other side and lay on the grass verge on its side trapping the driver. Philip, very shocked and shaken, had to be pulled out by a passing motorist through the sun roof. A villager said: 'It could easily have been curtains for him. I guess he survived because he was in a solid Land Rover.' There were two women in the Kia and a 10-month-old baby strapped in the back seat who were all taken to hospital, one of the adults with a broken arm. Philip was breathalysed by the police to check his alcohol level but the result came back negative, as it also did with Kia's driver.
A wing mirror surrounded by shattered glass and broken plastic was left at the side of the carriageway after the two vehicles were recovered, with tyre tracks across the verge. First on the scene was a 75year-old barrister, Roy Warne, who was driving from a hospital where his wife Victoria, 72, had been given the all clear from breast cancer.
In a series of media interviews, Warne said the Land Rover 'came across the A149 like a somersault. It was turning on its side over and over. It was frightening to see a powerful car rolling like that.
'I rushed to the other car -- there was smoke coming out as if it may explode. There was a baby in the back seat, screaming.
'Once myself and another chap had managed to pull the baby out, I went to the overturned car. There was one elderly person inside and I tugged at the smashed windscreen and sunroof to try to get the driver out. He was lying on his side and his legs were down in the well of the car. I asked him to lift his left leg as his legs were trapped, and he said, `Where to?' 'I suddenly realised it was Prince Philip. As he lifted his left leg, there was room for his right leg to move. I reached into the car, put my hands under his armpits and gently eased him out. He stood up and was unharmed but was obviously very shocked. He was disorientated and humbled. I believe he was very sorry about what had happened. The Duke had been shouting, `My legs! Where should I put my legs?'' Asked what the duke said, he replied: 'I can't remember, but it was nothing rude. He was obviously shaken, and then he went and asked if everyone else was all right.' It does look as though the fault was Philip's as he came out of a side road 'without due care and attention' but it is unlikely he will be charged. However, Philip, who is a fiercely independent man, may be persuaded to giving up driving. He was alone in his vehicle without a royal protection officer.
Philip, who retired from public duties in the summer of 2017 and last April had a hip replacement operation, was photographed in the summer driving a horse-drawn carriage although he has given up competing.
Police said officers were called to the scene of the crash just before 3pm on Thursday after a Land Rover and a Kia were involved in a collision.
'We can confirm both casualties from the Kia have been treated at the Queen Elizabeth Hospital in King's Lynn and have since been discharged,' the police said.
'It is force policy to breath test drivers involved in collisions. We can confirm both drivers were breath-tested and provided negative readings.' Philip was taken back to Sandringham House, where he has been spending the winter break with the 92-year-old Queen and where a doctor said he was not injured.
However, Dr Nick Scriven, president of the Society for Acute Medicine, warned: 'They will have to keep an eye on him. This is not a minor event for a 97-year-old.'.