Taliban swap western hostages for militants
The exchange was brokered, Zalmay Khalilzad, who had earlier negotiated a tentative agreement with the Taliban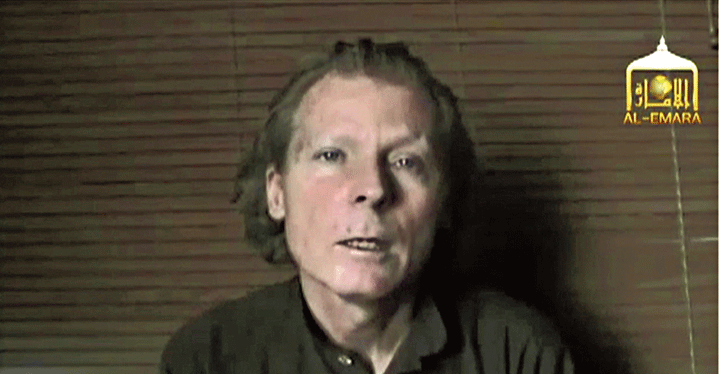 The hostages freed by the Taliban on Tuesday: Australian Timothy Weeks
(El-Emara Taliban via AP)
---
Kabul
|
Published 19.11.19, 08:07 PM
|
---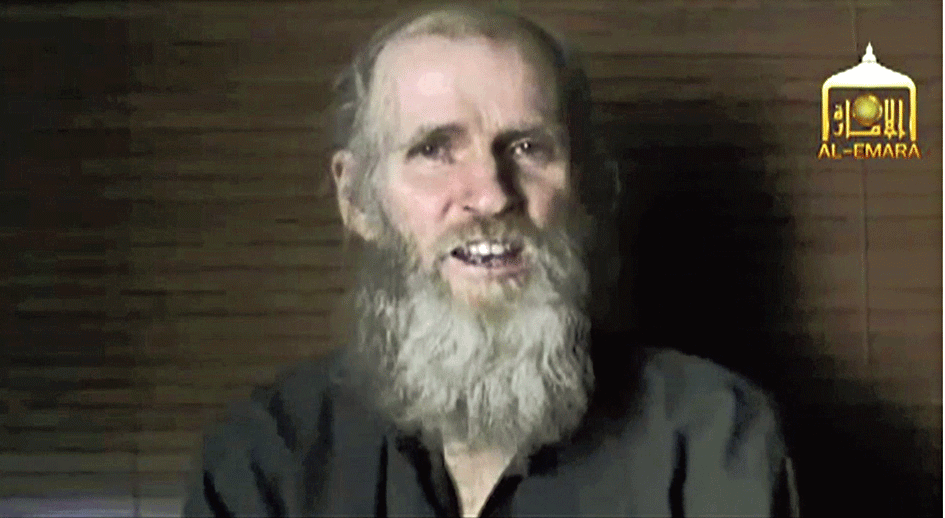 The Taliban on Tuesday freed two Westerners they had held for more than three years in exchange for the release of three senior insurgent leaders, officials said, in a deal that officials hoped could pave the way for Afghan peace talks with the Taliban.
The westerners were released to American forces by the Taliban, and included an American, Kevin C. King, 63, and an Australian, Timothy J. Weeks, 50, teachers at the American University in Kabul who were abducted in 2016. The key figure being returned to the Taliban is Anas Haqqani, the younger brother of the Taliban's military operations leader and a leading fundraiser and propagandist before he was captured in 2014.
The exchange was brokered, in part, by the American peace envoy, Zalmay Khalilzad, who had earlier negotiated a tentative agreement with the Taliban that would have included terms of an American troop withdrawal. But those talks were abruptly aborted by President Trump in September.
Now, the prisoner exchange could be a step towards restarting talks between the US and the Taliban, who have said they will stand by the terms negotiated with Khalilzad.
In announcing that he was willing to free the senior Taliban figures, President Ashraf Ghani said last week that the exchange was intended to "facilitate direct peace negotiations" between the Afghan government and the Taliban.
He is also betting that the exchange could nudge the Taliban towards agreeing to at least a partial ceasefire, which Ghani has set as a precondition to any talks. The Taliban have refused to negotiate with Ghani's government until the US reaches a troop withdrawal deal with the insurgency.
Ghani, who called the swap a "tough but important" decision, has emphasised that the release of the western hostages was required as a show of good faith by the Taliban in advance of any peace negotiations.