Demands for President Gotabaya resignation intensify
Tear gas and water cannons were fired by police to disperse protesters near World Trade Centre in Colombo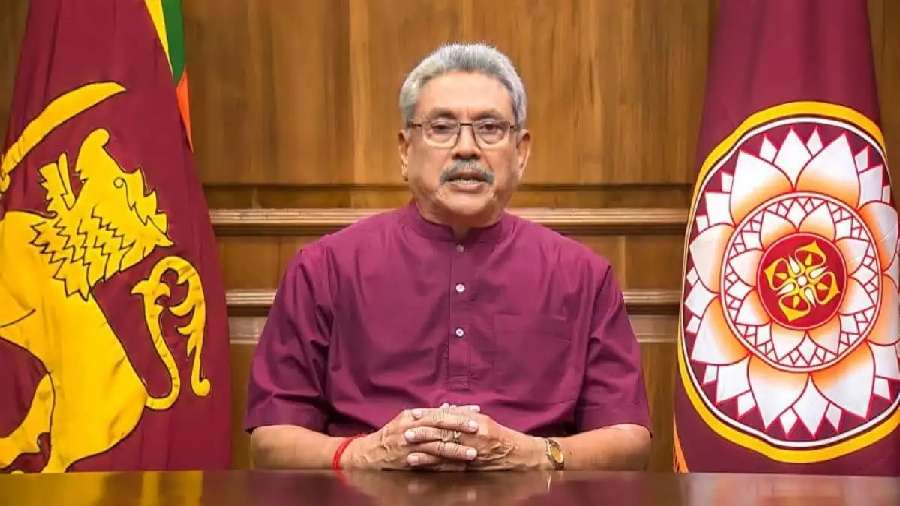 Gotabaya Rajapaksa
File Picture
---
Colombo
|
Published 29.05.22, 01:56 AM
|
---
Sri Lankan police on Saturday fired tear gas and water cannons to disperse anti-government protesters here as the agitation demanding the resignation of President Gotabaya Rajapaksa intensified as it entered its 50th day. 
Sri Lanka's economic crisis has created political unrest with a protest occupying the entrance to the President's office demanding his resignation continuing for the past 49 days. The crisis has already forced Prime Minister Mahinda Rajapaksa, the elder brother of the President, to resign on May 9. There has been an intense call for President Gotabaya Rajapaksa to also resign however, he has refused to do so.
Saturday marks the 50th day of the "Go Rajapaksa" protest which has also seen the death of a parliamentarian. The Sri Lankan police have on occasions used force to control the unrest.
"The continuous protest demanding the resignation of President Gotabaya Rajapaksa has reached its 50th day today. The day is to be marked with protest marches with wider participation," the organisers said.
News website newsfirst.lk reported that tear gas and water cannons were fired by the police to disperse protesters near the World Trade Centre in Colombo.
According to the Colombo Gazette newspaper, a protest was staged near the residence and office of Prime Minister Ranil Wickremesinghe, disrupting traffic along Flower Road.