Father hunts for baby he has never met. . .
. . . eventually finding girl with wristband that read, 'Tahira's child'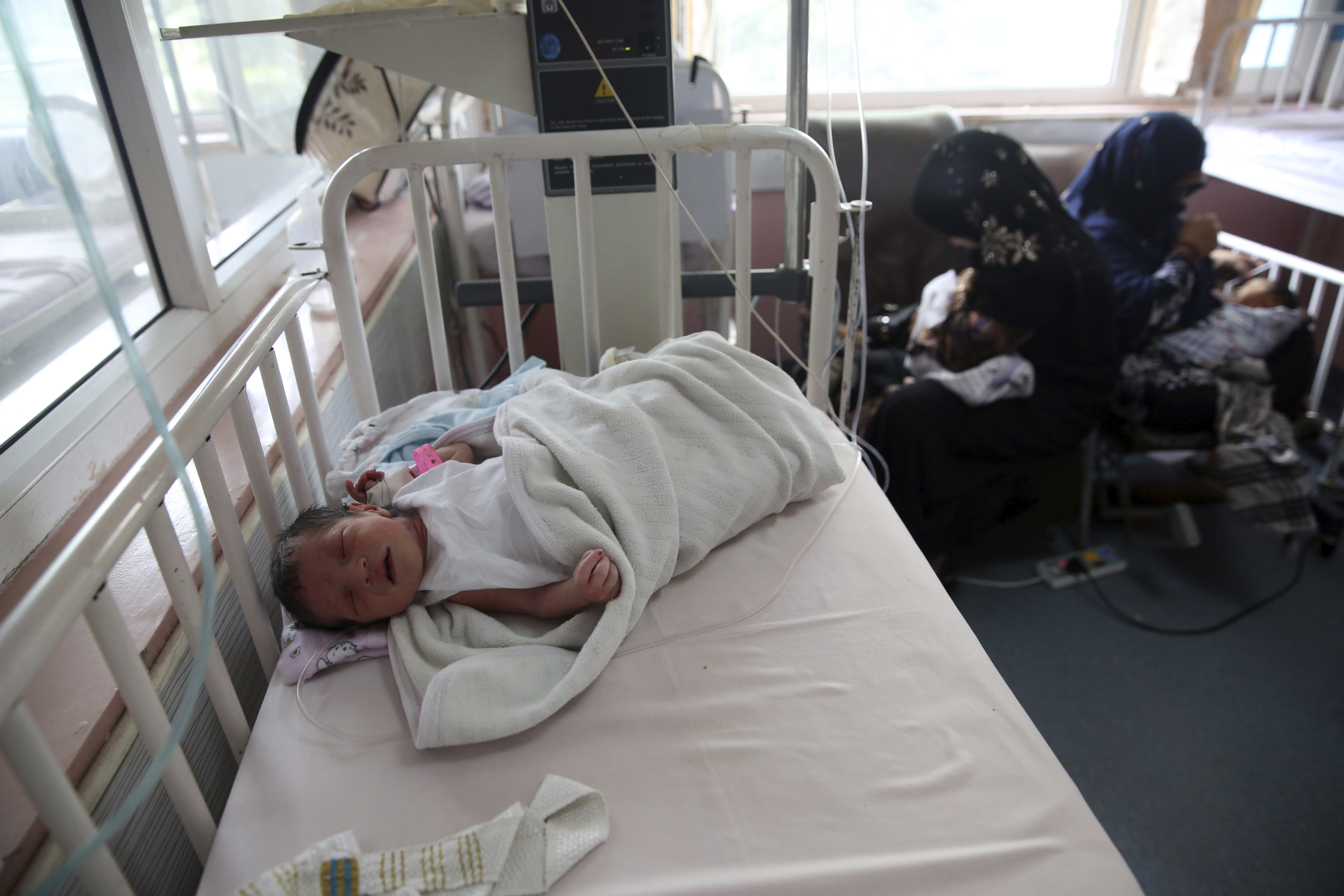 Newborn babies are cred for at the Ataturk Children's Hospital a day after they were rescued following a deadly attack on another maternity hospital, in Kabul
(AP photo)
---
Kabul
|
Published 17.05.20, 12:02 AM
|
---
It was supposed to be one of Mohammed Zahir's happiest days. At five o'clock in the morning, he took his wife Tahira to hospital to give birth.
Hours later, he received a call, informing him that she had had a healthy baby girl, and that he should pick her up at 10.30am. Sheltering from the sun at a petrol station yards from the clinic, the proud father waited eagerly.
But just as Zahir was getting ready to see his wife and newborn child, the sound of explosions and gunfire burst from the maternity clinic.
The day passed in a blur as Zahir desperately searched for his wife and a baby he had never seen. At sunset, Zahir, a father of three other children, brought home his wife — in a body bag.
On Tuesday, gunmen dressed in police uniforms stormed a maternity ward in western Kabul's Dasht-e-Barchi neighbourhood, killing 24 people. Tahira was ruthlessly gunned down, her image later appearing on social media with her lifeless arms wrapped around her daughter who had just taken her first breaths.
When the gunfire at the clinic subsided, Zahir began the search for his wife and child. "I decided to visit every hospital in the city that treats the war wounded and newborn babies," he said. The hunt for his wife and child didn't end until the evening. By then, he had been to 14 clinics.
"That's when I decided to search for her at the morgue too," he said. Tahira was among the dead, but her baby wasn't with her. "I brought her home in a taxi, showed the body to our children and buried her the next morning."
It wasn't until Thursday morning that Zahir's mother Zahra, 49, saw an image of the attack on social media. Tahira was already dead but she was holding a newborn child. "That's when we decided to keep searching," said Zahra.
Ataturk Children's Hospital was their last stop. They were taken to a room where eight babies were lying quietly in their cribs; no traces of the blood they had been bathed in just moments after their births. "I didn't even know what my child looked like, I was chasing after someone I had never met," said Zahir. Zahra examined every baby, eventually finding a girl with a pink wristband. "Tahira's child," it read.